Bang Bang trailer: Katrina speaks Hindi, Hrithik's done some super stunts, Danny Denzongpa is the baddie
Take a look at the trailer of Hrithik Roshan, Katrina Kaif starrer Bang Bang here.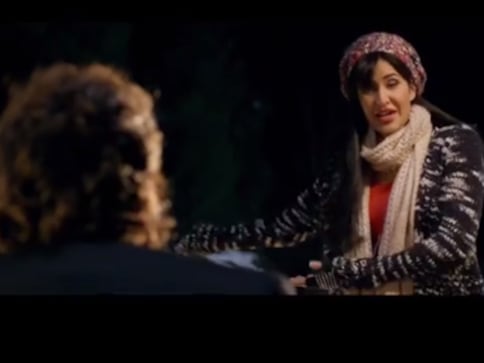 After inundating us with teasers, Bang Bang has finally cut to the chase and released a proper trailer as the film approaches its release date of October 2. The Hrithik Roshan-Katrina Kaif starrer takes a little bit from Tom Cruise's Knight and Day, but as you can tell from the trailer, it isn't a straightforward remake. Director Siddharth Anand has added a fair amount of bronzer and Bollywood masala to make Bang Bang an original creation. Take a look at the trailer here:
Here's the good news: we finally hear Kaif speak and in Hindi, no less. The way the teasers were looking, it seemed like Kaif had nothing to do other than flash her toned legs and other body parts. However, this trailer shows Kaif clothed and speaking more Hindi coherently. Ever since her debut in 2003 (in Boom), Kaif has struggled with Hindi dialogues. Her perseverance has finally shown some results. Sadly, the same cannot be said of her acting skills if the trailer is anything to go by.
Roshan plays the role of a rogue spy who is clearly the desi version of the character Tom Cruise played in Knight and Day. Roshan's character Rajveer Nanda is an "international criminal" who is "mentally unstable" person. At one point, Rajveer also says,"Mujhe psychiatric help ki zaruroot hai", which we are hoping is his attempt at being funny.
Whether he is a spy or an international criminal, Rajveer doesn't seem too worried about staying undercover, given how many people he kills men and the stunts he pulls. While we do not know if Bang Bang will have any of the cool gadgets like those we saw in Dhoom:3 (remember the bike that turned into a boat and then a submarine and then back into a bike?), the thrusters that let Roshan burst out of the sea and hover in mid air looks promising. Who needs superpowers when you have the gadgets to do stunts like these?
After the horrible mistake that was called Jai Ho, Danny Denzongpa will be seen in Bang Bang. This throws up great hope for lovers of kitschy Bollywood, especially since Denzongpa seems to be channelling his inner Prem Chopra in this film.  With his shaved head, evil eyes and the scarf around his neck, Denzongpa is a rather dapper villain.
Apart from the cast, the film doesn't seem to have much going for itself. The special effects look doggy in the trailer and the stunts is reminiscent of the Dhoom franchise. Still the film has been shot in several beautiful locations so you can expect to see some stunning visuals of  Santorini (Greece) and snow capped mountains of Kashmir when the camera manages to shift its focus on anything that isn't Roshan's bronzed torso or Kaif's tanned legs.
Entertainment
During their stay in New York, Vicky Kaushal and Katrina Kaif went bowling, met with friends and also visited Priyanka Chopra's popular Indian restaurant in the city.
Entertainment
In a career spanning almost a decade, Kaushal has some notable works to his credit. Popularly known for his roles in Uri: The Surgical Strike, Raazi, and Sardar Udham, Vicky has established himself as one of the leading actors in Bollywood.
Entertainment
Katrina Kaif and Vicky Kaushal are on a holiday in New York and they are blessing their fans with their adorable pictures.