Bad news! Avengers: Infinity War poster shared on Robert Downey Jr's page is fan made
The poster teased of a possible merger between the Marvel Cinematic Universe and Marvel TV Universe in the Avengers: Infinity War movie.
Robert Downey Jr. shared a fan made posters for the upcoming Avengers: Infinity War movie and raised the hopes of millions of fans who are eagerly waiting for the merger of Marvel Cinematic Universe (MCU) and the Marvel TV universe (MTVU).
He captioned the picture with just one word, 'excited?'. This poster sparked a debate over whether the superheroes from TV and Netflix series were going to appear in the next Avengers movie, scheduled to release on 4 May 2018.
The plot of the movie will focus on Thanos and the Infinity Gauntlet. Thanos is the mad titan who we had seen in the Guardians of the Galaxy (2014) and will be based on the Infinity Gauntlet (1991) comic book which will be a culmination of everything we have seen in the MCU.
This comes after the news that the Avengers: Infinity War will not be split into two different parts, because according to the director duo Jeo and Anthony Russo, 'the movies are too different to be clubbed together' so Part I and Part II will be simply misleading.
Here's the said poster:
The poster appeared on 5 August 2016 on the fan website Movie Pilot, which speculates comic and movie happenings.
So is the much awaited merger between the MCU and MTVU finally happening?
We guess not. This poster is definitely fan made and Robert Downey Jr does share fan made posters quite often, so he might be just teasing fans with the hopes of the said merger.
"It was announced the other day that it wasn't Infinity War part one and two anymore it was Infinity War and that the second is a connected but definitely distinctly different and as yet untitled Avengers sequel. So even the title on this is wrong right now. And they've long suggested crossovers from the TV universes to be unlikely," one fan commented on Downey Jr's post.
Also, the possibility of a crossover had been discussed and dismissed by the Russo brothers in December 2015 itself in an interview, " It's complicated. When we start to serialize the way of storytelling is difficult. You have to have a lot of control and focus on the course of history. The films are controlled by a group led by Kevin Feige, so they function as a unit. Other products, even if they are from Marvel, are controlled by others. Then there is the possibility of a crossover, but is more complicated. It is a smaller version of the problem that exists when you think that Fox has the rights to certain characters, and Sony of others. As storytellers, we only have control over what happens in the Marvel movies, but everything is possible, the spider (which has the rights held by Sony) was possible!"
So it's time to enjoy the fan made poster without getting our hopes up for seeing Jessica Jones or Luke Cage fighting alongside Captain America and Ironman.
Find latest and upcoming tech gadgets online on Tech2 Gadgets. Get technology news, gadgets reviews & ratings. Popular gadgets including laptop, tablet and mobile specifications, features, prices, comparison.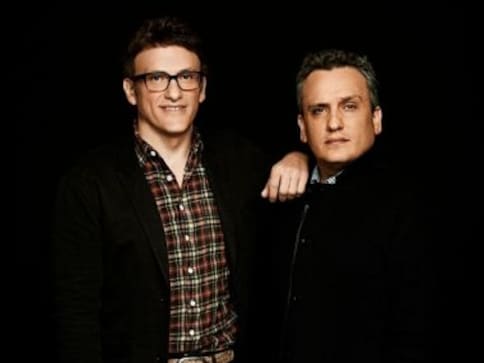 Entertainment
Avengers: Infinity War will go to places untouched by commercial movies and will be an ending, while still making way for new beginnings, say the Russo brothers
Entertainment
Avengers: Infinity War will be released digitally on 31 July while its Blu Ray edition will be out on 14 August.
Entertainment
Avengers: Infinity War, is off to a flying start in India with the star-studded film recording a gross box office collection of Rs 120.9 crore in its opening weekend.