Babli Badmaash: Why does Priyanka Chopra want to be an item?
The most upsetting part of this whole business of Chopra doing those revolting dance moves in Babli Badmaash Hai: she's one of the most successful actresses in Bollywood today.
There's rarely any reason to have an item number in a film, but just as George Orwell had observed that some are more equal than others in Animal Farm, some items are more unnecessary than others in Bollywood. So if you thought it was absurd that a woman with an army of semi-naked back-up dancers started crooning Dekh Le in the middle of a hospital in Munnabhai MBBS, here's a brain teaser for you: in Shootout at Wadala, a gory flick about dirty cops and dirtier gangsters, there are three item numbers.
In one, Sunny Leone plays a kothewaali (i e, a dancer-prostitute) and in a remarkable reversal of roles, her clients do more dancing than she does. She does, however, have an incidental part to play in the plot: she's the reason Manya Surve (John Abraham) meets Zubair Haksar (Manoj Bajpai) who goes on to play a critical role in Surve's career as an honest-to-badness gangster. In another item number, Sophie Choudry is given the job of dancing on tables and trucks at Surve's favourite haunt, Horseshoe Bar. Her real role though has nothing to do with her choreography. The fact that Surve doesn't have sex with her despite her singing and dancing skills is a sign that Surve is a one-woman guy. (Let us not get into how his display of masculine passion for the love of his life – Kangana Ranaut as Vidya – teeters disturbingly towards rape; that's another matter.)
But the tour de force of the item numbers in Shootout at Wadala is Babli Badmaash Hai, which doesn't have even the flimsiest tie-in with the film's plot. However, it does have Priyanka Chopra, who not only agreed to appear in a song that's quite obviously trying too hard to follow in the footsteps of Munni Badnaam Hui but also trotted out a spectacularly tacky bit of choreography. Perhaps because there's been so much gyrating and grinding passing off as dance in recent times, choreographer Ahmed Khan decided that he was going to make sure we didn't miss the fact that this song is an item number, i e a track that has the singular purpose of reducing its star performer to a sex object. So, the trademark move of Babli Badmaash Hai has Chopra thrusting her breasts out with finger guns strategically positioned next to said breasts. In case you missed that part of her anatomy in tighter-than-skin-tight clothing, her fingers are there to direct your attention. Add to that the phallic symbolism of guns, and you've got to wonder how Chopra thought this was a good idea.
It's one thing to be proud of one's sexuality, have fun with it and have the confidence to flaunt it. It's another matter entirely to reduce yourself to a sexual object when you have the standing that will allow you to draw the line. Here's the most upsetting part of this whole business of Chopra doing those revolting dance moves: she's one of the most successful actresses in Bollywood today. Despite not belonging to any of the lineages, she's delivered numerous hits. While she may have been a beauty queen and her spectacular figure has won her many fans, Chopra isn't just a pretty face and her fans know it. Even in a film that was an unsalvageable disaster like What's Your Raashee, there was grudging appreciation from critics for Chopra's ability to create different characters.
Had the script of Shootout at Wadala demanded an item number for some reason, there would have been some justification for Chopra busting those moves (pun intended). Ranaut, for instance, has two scenes in which her sari is pulled off and no doubt they've titillated many in the audience, but the scenes are intended to convey aspects of Surve's character and show the intensity of Surve and Vidya's relationship. In another scene that rounds off one of the sub-plots in Shootout at Wadala, two male actors in minor roles stand naked, with their backs to the screen. It may not have been a critically important bit, but the nudity is relevant to the workings of the sub-plot. There's no such justification for Babli Badmaash Hai, which is what makes all the lewdness in the song completely gratuitous. If an actor on the top of the Bollywood pile doesn't put her foot down when she's given tasteless choreography, then how will this industry evolve past the biases that riddle it with misogyny?
Find latest and upcoming tech gadgets online on Tech2 Gadgets. Get technology news, gadgets reviews & ratings. Popular gadgets including laptop, tablet and mobile specifications, features, prices, comparison.
Entertainment
TIFF will be opting for digital screenings and virtual red carpets for the first time due to the coronavirus pandemic, making it "tailored to fit the moment."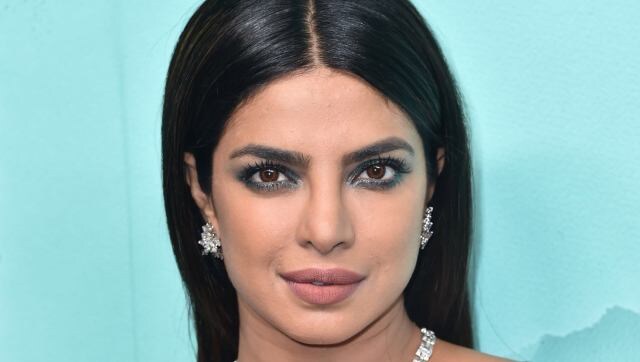 Entertainment
A Warner Bros and Village Roadshow co-production, The Matrix 4 is written and directed by Lana Wachowski.
Entertainment
The deaths of P Jayaraj and his son Fenix, allegedly in police custody in Madras's Tuticorin, have caused massive outrage across the country.