IIFA Awards 2017: Salman Khan, Alia Bhatt join AR Rahman as performers; Dangal not nominated
This year marks the IIFA debut of Alia Bhatt and Kriti Sanon, who will be performing with Salman Khan, Katrina Kaif and Shahid Kapoor.
Double Oscar-winning composer A.R Rahman on Thursday revealed that he will perform at the 18th edition of the International Indian Film Academy (IIFA) Weekend, to be hosted in New York this July.
"It's special IIFA New York for me. Celebrating 25 years. Come join me at IIFA Festival," Rahman tweeted.
It's special @IIFA NewYork for me celebrating 25 years! Come join me at #IIFAFestival

Tickets available at https://t.co/ypL0Lnb5cf

— A.R.Rahman (@arrahman) April 19, 2017
Apart from Rahman, Alia Bhatt, Salman Khan, Alia Bhatt, Katrina Kaif, Shahid Kapoor, Kriti Sanon and Sushant Singh Rajput will also be performing. This year marks Alia Bhatt's debut at IIFA. It is also the first time that Kriti Sanon will be performing at this award ceremony. Sushant on Wednesday took to Twitter and wrote:' I'm so looking forward to performing IIFA 2017. I started off as a background dancer in 2006 IIFA."
I'm so looking forward to performing @IIFA 2017. I started off as a background dancer in 2006 iifa:) Pls buy tickets https://t.co/XKIzfva0Vc — Sushant Singh Rajput (@itsSSR) April 19, 2017
This is the first time that the event will be held in New York, "described as the city that never sleeps". But the IIFA magic was first brought to Tampa Bay in the US in 2014, when stars like John Travolta and Kevin Spacey were in attendance.
The event, "the biggest Bollywood celebration internationally", will be held on 14-15 July at the iconic MetLife Stadium known for hosting National Football League games, major concerts and other entertainment events.
Notably, Aamir Khan-starrer Dangal is not in the nominations of a single category at the award ceremony. The film was also overlooked by the National Film Awards. Andre Timmins, the director of Wizcraft International, revealed that the makers of Dangal had not filed the nomination file sent to the production house. "We would love Dangal to be a part of it. I think it's a movie that's broken all records. We love Aamir Khan and the two little girls. They did a great job. But unfortunately, they didn't send their entry in. We feel sad," he added.
Apart from a plethora of Hindi film stars, southern film stars like Rajinikanth, Nagarjuna, Kamal Haasan, Allu Arjun and Jr NTR are likely to attend too.
(With inputs from IANS)
Entertainment
Britney Spears will have to undergo a psychological evaluation to end her conservatorship, which uneasily melds mental health criteria with legal standards.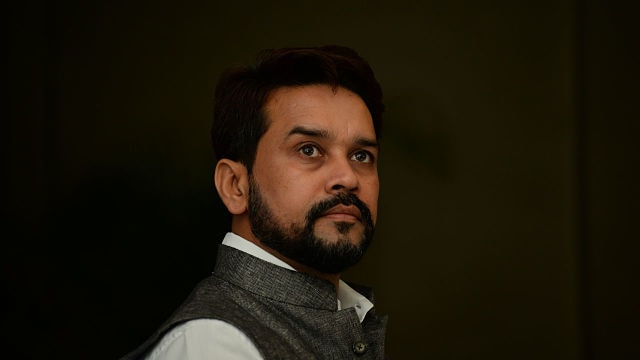 Sports
Grammy Award winner composure A R Rahman and young singer Ananya Birla collaborated to present the official song of the Indian contingent for the Tokyo Olympics, titled Cheer4India: Hindustani Way.
Entertainment
If it had been better written and directed, Mimi might have been considered dangerous anti-women propaganda. But it is too insubstantial to be debated.