Why no case against Amitabh Bachchan for anti-Sikh riots, asks victim
Jagdish Kaur, a prime witness in the case, today questioned why Amitabh Bachchan was not booked for fuelling anti-Sikh sentiments.
With the re-opening of the case against Congress leader Jagdish Tytler, memories of the anti-Sikh riots that killed several Sikhs in 1984 have opened up old wounds. While families of several victims have seen new hope in the court judgment, some are still fuming at the government for letting go people responsible for instigating anti-Sikh sentiments.
Jagdish Kaur, a prime witness in the case, has today questioned why actor Amitabh Bachchan was not booked for fuelling anti-Sikh sentiments during interviews and TV appearances.
According to a Times of India report, Kaur said that he and many others had seen Amitabh Bachchan in a Doordarshan footage spewing venom against Sikhs.
TOI reports:
"I watched live relay on Doordarshan and saw Amitabh Bachchan raising his arm and shouting the slogan, 'khun ka badla khun sae laengae' (Blood for blood) two times. "
Kaur, who was 42-years-old when the riots broke out, had seen a mob murder her husband and son at her doorstep. She had also witnessed her three brothers being burnt alive by a mob.
However, the actor has constantly denied the allegations and in 2011 had even written a letter to Akal Takht in which he had vehemently denied any role the in the anti-Sikh riots, pointing out that his maternal grandparents were Sikhs.
"I wish to take this opportunity to vehemently and categorically deny these allegations against me which are completely baseless, false and untrue. The Nehru-Gandhi family and our family have old ties from our city of origin, Allahabad. We have been together in each other's hour of grief and joy, but to allege that I was a part of the crowd that incited them to raise anti-Sikh slogans is a preposterous and blatant lie.
Quite contrarily, I have always propagated the soothing of injured feelings and the maintenance of serenity. The unfortunate incidents of the riots of 1984 against the Sikhs shall always remain a blot and a dark phase in the history of our country, a country that prides itself in its secular credentials," Bachchan wrote in the letter, according to this report.
Read the complete Times of India article here. 
Find latest and upcoming tech gadgets online on Tech2 Gadgets. Get technology news, gadgets reviews & ratings. Popular gadgets including laptop, tablet and mobile specifications, features, prices, comparison.
India
Coronavirus LIVE Updates: BMC on Monday eased restrictions for the phased lifting of the lockdown in Mumbai under the Maharashtra government's 'Mission Begin Again' initiative
Entertainment
Nepotism is encouraged, above all, by a film industry marked by high risk and volatility. Under such circumstances, the star – who accumulates an almost divine aura in his person – comes to be the biggest investment the producer makes to guarantee a film's success.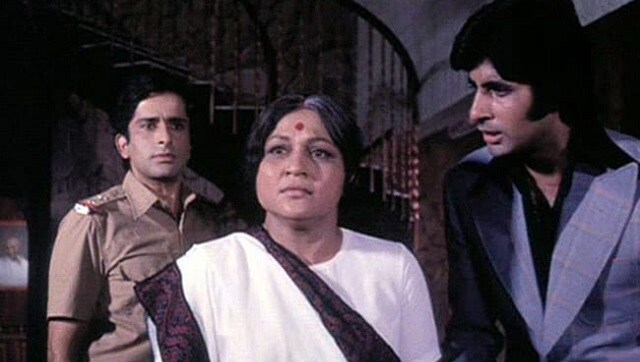 Entertainment
Yash Chopra's 1975 film Deewaar is often considered a parable for good versus evil. As part of the column Rewind to Unwind, I will investigate the latent themes the film explored within the stringent framework of a typical mainstream Bollywood film.