All India Bakchod asks Yashraj Films: Where's your sense of humour?
It tells the tale of four 'clowns' - Tanmay Bhat, G Khamba, Ashish Shakya and Rohan Joshi - who once upon a time attempted to make a spoof of Dhoom 3's trailer.
"The internet is littered with movie trailer parodies and mashups," begins the new video from All Indian Bakchod, one of India's most popular stand-up comedy group. "BUT not in India, because here studios get grumpy and take these parodies down."
So begins the video titled 'AIB's humble plea to Bollywood' and set to the tune of the band fun.'s song, 'We Are Young'. It tells the tale of four "clowns" - Tanmay Bhat, Gursimran Khamba (who are also, incidentally, Firstpost columnists), Ashish Shakya and Rohan Joshi - who once upon a time attempted to make a spoof of Dhoom 3's trailer. Despite "multiple requests to Yashraj", as well as offers to modify the existing jokes, the group was told to "never bring it up again" and "drop the idea completely."
The video, which sees Abish Mathew join the comedy quartet, is a rebuttal to Bollywood's tendency to take itself too seriously. Over the last couple of years, viral videos, made by outfits like AIB and Qtiyapa of Viral Fever fame have attempted to poke a little fun at Bollywood, often getting slapped with cease and desist notices for their efforts.
"Here's something I always say about India - it's a very funny country without a sense of humour," says Arunabh Kumar, the founder and the creative mind behind Qtiyapa, the Youtube playlist created by TheViralFeverVideos, which creates online content for a youth audience.
He is well aware of both sides of the Bollywood coin, having received both cheers and take-downs for his videos. "For 'Gaane Walla Song', we had met Dharma Productions, and they loved the idea of making a parody," he said. "They didn't even give us a brief. Karan Johar, Vishal Dadlani, everyone supported us and said they loved the video."
But on the other hand, Kumar has also seen his videos being taken off Youtube after irate Bollywood heavyweights kicked up a fuss. "We made a video called 'Disgrace 2', which was a mash-up of the trailer of the Race 2 trailer," said Kumar, recalling one of his more bittersweet experiences. The video got 70,000 views in 12 hours, before the producer, Tips, made some calls, sent some emails and got it removed. The video still exists, but only as reloads from fans on Youtube.
"I personally think it's a generation gap," said Kumar. "The old school guys don't trust the internet, it's content and data which is shared and travels in a different way. Younger guys, like Karan Johar - who I think has the best sense of humour about himself of anyone in the industry - are more likely to be on-board with self-deprecating humour. They understand that these videos work as a sort of promotion for the movie. They don't tear it down."
AIB's most recent video lets the viewer in on what happens when someone attempts a spoof in Bollywood. To quote the video's soundtrack: "We made a Dhoom 3 trailer spoof, but Yashraj sh*t on its fate. We went to ask permission, and it turned into a farce...they told us to drop the idea cos of the stick up their arse!... It's just a simple parody, imitation is just flattery, why don't you guys just get that?"
Yash Raj Films may have said no to AIB when they wanted to spoof the Dhoom:3 trailer, but their response to AIB spoofing the process of making a spoof was cheerful: "Cool stuff! Love the way they have taken our pants off! Unfortunately we couldn't allow them to use the spoof that they are upset about because it went into messing around with the personal space of the actors which was not cool. Enjoy! And keep it coming!"
Bhat, however, didn't seem mollified:
YRF's comment on the video! (though personal jokes thing isn't factually accurate since we offered to change jokes) pic.twitter.com/5AtWaI6z0S

— Tanmay Bhat (@thetanmay) December 18, 2013

As much as Bollywood borrows from Hollywood - increased realism, better production value and slow-motion action sequences - the one thing they can't seem to borrow is a sense of humour about themselves. Just a simple search for "trailer parody" will open up a proverbial Pandora's box of satire. But whether it's Iron Man 3 or Harry Potter and the Deathly Hallows, these trailers aren't ripped off the interweb, rather they are indulged in as a part of the success of a franchise. What sort of hit are you if you don't have a parody video going viral on Youtube?
"It's ironic how Bollywood on one hand liberally borrows from Hollywood and kicks up a fuss about the censor board, but on the other hand can't handle some gentle ribbing," said Kumar. "They have to realise that the internet means the age of creative feudalism is over. Anyone with a camera and an idea can make a video on Youtube, and they don't need a Rs 10 crore budget to do it."
And that realisation, slow as it might be, seems to be approaching. "The same company that asked me to take down the Race 2 parody has approached Qtiyapa for making a funny video about their upcoming movie," laughs Kumar.
Watch AIB's video below:

Find latest and upcoming tech gadgets online on Tech2 Gadgets. Get technology news, gadgets reviews & ratings. Popular gadgets including laptop, tablet and mobile specifications, features, prices, comparison.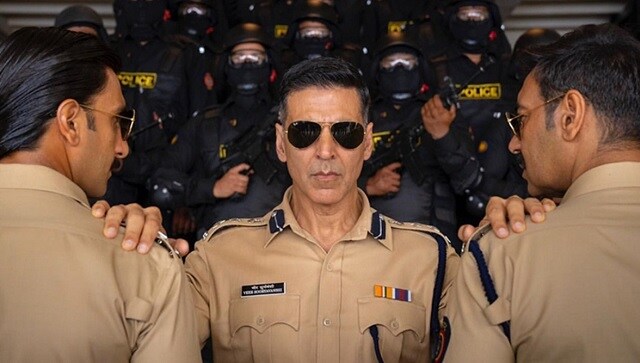 Entertainment
Sooryavanshi producer says releasing the film in Diwali, after the Centre approved reopening of cinema halls from 15 October, was not possible, since it cannot be released "with less than one month of promotion"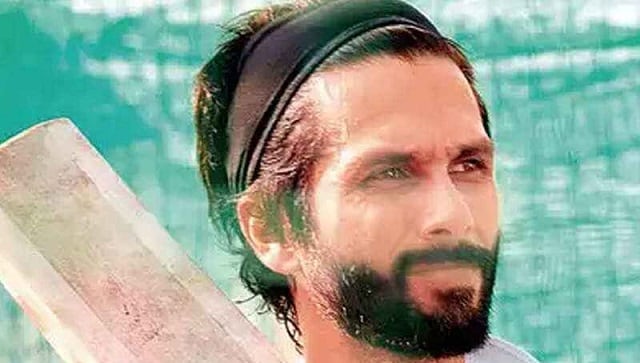 Entertainment
Shahid took Twitter to announce the schedule wrap and expressed his gratitude towards the state government for their efficient policies that enabled the team to shoot with proper safety measures amid the coronavirus pandemic.
Arts & Culture
MadRasana was launched to take Carnatic music to a contemporary audience in novel ways, which have included organising concerts in cafes, theatres, and screening performances on YouTube that experiment with diverse formats