Akshay Kumar's Rustom? No, read the real story of KM Nanavati vs State of Maharashtra
For a real account of the Nanavati case, as it unfolded, don't watch Akshay Kumar's Rustom. Read 'Tabloid and the City' by Mumbai Fables author Gyan Prakash.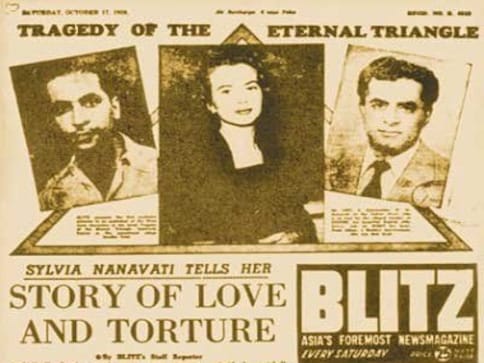 A decorated naval officer; his lonely, beautiful wife; a Lothario.
The toniest Bombay neighbourhood.
A newspaper, and its flamboyant editor.
"A tale of love and torture."
"Three shots that shook the nation."
"What really happened in Prem Ahuja's bedroom?"
The case of KM Nanavati vs the State of Maharashtra — or simply, the Nanavati case as we know it — had the city of Bombay in thrall when it unfolded over three years, starting in the late 1950s.
At its core, the case seemed simple: A cuckolded husband shot the lover of his wife, and turned himself in to the police.
But it wasn't really that simple a story was it?
This Friday, 12 August, Akshay Kumar's Rustom attempted to bring to the screen once again (films like Yeh Rastey Hain Pyar Ke in 1963 and Achanak in 1973, had done it previously) the story of Commander KM Nanavti, his wife Sylvia and her lover Prem Ahuja.
As most reviews from its opening day have said — Rustom (for all its claims of being a work of fiction; read the Firstpost report here) hasn't perhaps done the best possible job.
The story of the Nanavati case is compelling enough without adding to it any conspiracy theories. It's a story not just of a murder, but of a trial that effectively ended the jury system in India, of how media coverage — by Russi Karanjia's tabloid Blitz — influenced people's perceptions of the principal characters.
And it's a story of a city, and its people.
Just like in film, and on TV, there have been attempts made in print as well to bring all the elements of the Nanavati case together, in one compelling narrative.
Among the most compelling, is Gyan Prakash's Mumbai Fables — in the chapter 'The Tabloid and The City', Prakash paints a vivid picture of the events as they unfolded, and the milieu in which they did.
So forget Rustom.
For the real story of the case of KM Nanavati vs the State of Maharastra, click here.
Extracted with permission of the author. Mumbai Fables is published by Princeton University Press.
Missed our review of Rustom? Contributing editor Anna MM Vetticad critiques the film here.
Find latest and upcoming tech gadgets online on Tech2 Gadgets. Get technology news, gadgets reviews & ratings. Popular gadgets including laptop, tablet and mobile specifications, features, prices, comparison.
Entertainment
Bloodywood is what you get when you put Punjabi folk music and sick beats together.
India
COVID-19 – despite its negative impact on the tourism industry – can be turned into a rare opportunity to fix challenges that have long plagued the sector
India
The lockdown augmented poverty, uncertainty and domestic anxiety; now more children may move toward the streets; away from home or searching for work.