After Apurva Asrani-Kangana Ranaut spar over Simran, row over Shahid writing credits
Sameer Gautam, who claims that he was the real screenwriter for the critically acclaimed Shahid, has alleged that Apurva Asrani is guilty of the same thing he has accused Kangana Ranaut of
Even as the row over the writing credit for Simran rages between Aprurva Asrani, Hansal Mehta and Kangana Ranaut, a fresh twist has emerged in the controversy.
Sameer Gautam, who claims that he was the real screenwriter for the critically acclaimed Shahid, has alleged that Asrani is guilty of the same thing he has accused Kangana Ranaut of, in a lengthy Facebook post.
To recap, Apurva Asrani had put up the following message on Facebook, regarding the issue over Simran:
"I have always supported Kangana in her fight against the system. Being a self-made person myself, and having experienced being an outsider at some point, I applaud her courage and her determination to fight a good fight," he wrote.
"I know there seems to be a discrepancy regarding credits. Many of you have outraged against her 'additional dialogue and story' credit appearing before mine on the poster, and I am thankful to you for your support. While it is demeaning for any writers name to be pushed after an additional writing credit, I want to bring to your attention that it's not the 'credits' that irk me so much. There is something bigger that I notice, something that I cannot make sense of."
"Ms Ranaut has been claiming in several interviews that Hansal Mehta, the director of Simran, approached her with just a one line screenplay of the film. She says that they story was a dark and gritty thriller at that stage and that she herself developed it into a light, fun film. This completely discredits me and my efforts, and I have to call out this lie at the cost of so many of her fans turning against me."
Also read: Kangana Ranaut, Apurva Asrani and what the row over Simran's writing credits tells us
Asrani then went on to narrate the details of how he had written the script, based on a recommendation from Hansal Mehta:
Asrani ended by saying, "It was only the day after I finished the first cut of the film that Hansal called me to meet. He informed me nervously that Kangana is turning director and therefore has demanded a co-writer credit. I naturally had a sh*t fit and feeling shocked and betrayed, I refused to give in. For two months, he and his co producer Shailesh tried to arm twist me into giving her a co-writer credit. I finally gave into an additional writing credit, but only because they claimed their film would be stuck if I didn't do so... I have tried to be dignified about this for so long, but I am at a loss to understand why Kangana would snatch the hard earned work of a writer. I wish she had been graceful about this and acknowledged what I brought to this film. I also wish that my dear friend Hansal shows some spine and either refutes or endorses my story."
Now, Sameer Gautam has claimed that Asrani similarly 'stole' writing credit from him when they worked on Shahid.
"Let me start by saying that I am the writer of Shahid — no one in the industry knows about (this) except my team and my director. You all know of Apurva Asrani as the writer of Shahid. Am I right?" Gautam writes in a Facebook post.
"From the first day of my research where I did not even have Shahid Azmi's address to the final shooting script and till the end of production, after which I also worked on the subtitles for the film's festival cut... (I have been part of this film). Apurva Asrani joined early as an editor and I had tremendous respect for him. Here was a man so humble, so friendly and with such stellar work, the editor of the great seminal film Satya in his repertoire. It made me believe in cinema more, it reminded me why we do what we do."
"One day, not much later, I got to know from a team member that Apurva is insisting on a screenwriting credit for the film. Sir (Hansal) was happy with this cut and he then spoke to me about this. At first, I did not know what to say and then I said "No!" because I had given the film four years of my life with nothing but that to show for it. Apurva kept at it and refused to work any further unless he was given a screenplay credit... Hansal Sir was in a Catch-22 situation and I could see it. It was difficult for him. He did not want to lose either of us. As much as he fought for me, he finally gave in to Apurva's demands and agreed to give him the credit."
You can read the full post here:
Meanwhile, Apurva Asrani denied the allegations on Twitter, saying it was Hansal Mehta who had insisted that he take writing credit for Shahid. "When Hansal Mehta decided to credit me for Shahid, he cited these reasons," Apurva tweeted. "Sad that he is now playing a dirty game."
Find latest and upcoming tech gadgets online on Tech2 Gadgets. Get technology news, gadgets reviews & ratings. Popular gadgets including laptop, tablet and mobile specifications, features, prices, comparison.
First Cricket News
Initially, Omar had announced Sarfaraz Ahmed as captain of Galle Gladiators but he had to alter his decision after the wicket-keeper batsman was named in the Pakistan squad for the tour of New Zealand.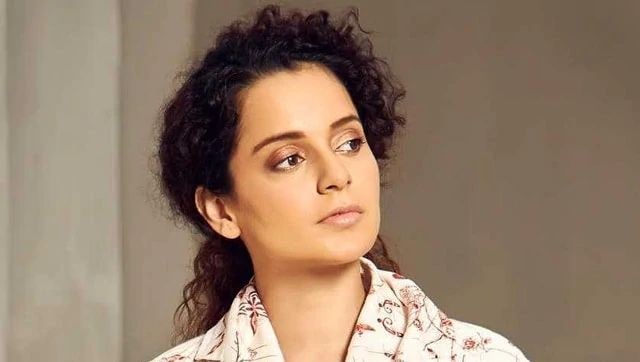 Entertainment
The notice claimed that if Kangana Ranaut can demand justice for the demolition of her Mumbai bungalow, she should also respect "the fundamental right to peaceful protest" of the farmers.
Entertainment
Kangana Ranaut and Diljit Dosanjh argued on Twitter after the Queen actor claimed that an elderly lady at the farmers protest was Shaheen Bagh activist Bilkis Bano, aka Bilkis Dadi.