Abhishek Bachchan to reunite with Ram Gopal Varma for crime drama after Sarkar Raj
Ram Gopal Varma denies reports that Abhishek Bachchan's character in his film is based on encounter specialist Pradeep Sharma.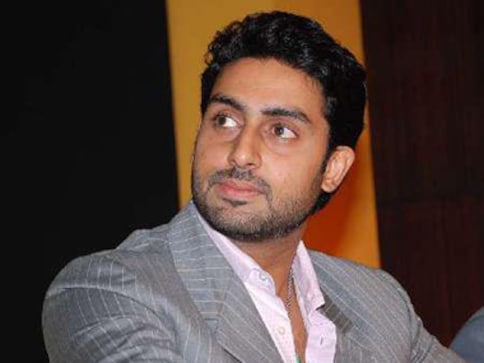 It was earlier reported that Abhishek Bachchan has been roped in by his first director, JP Dutta, for yet another war film Paltan. Now, he will be seen reuniting with Ram Gopal Varma for another crime drama after Sarkar in 2005 and its sequel Sarkar Raj in 2008.
Deccan Chronicle reports that Varma has cast Bachchan in a film titled Sanak. However, DNA now reports that the film is actually called Arrest and is based on the life of encounter specialist Pradeep Sharma in which Bachchan will be playing the role of a cop yet again after the Dhoom franchise.
But the same report states that Varma has denied that the film is a biopic of Sharma and insists that it is completely a fictionalised plot. However, he does not comment on what the title of the film is. "The one with Abhishek will take some time. The scripting is going on. It's not based on encounter specialist Pradeep Sharma, but is a completely fictional story. It's not exactly a cop story but about special investigation teams, courts and all that," says Varma, as quoted by the same report.
He also added that his current focus is a horror film starring veteran actor Mithun Chakraborty. As far as Abhishek is confirmed, he is also considering Anurag Kashyap's Gulab Jamun opposite his wife Aishwarya Rai. But there is no word of confirmation from either of them yet.
Entertainment
"Here to report that I am quarantining, whining and dining and cannot wait to kick back in action," Jennifer Winget said about her condition while recuperating from coronavirus
Entertainment
"The Free Britney Act" which was unveiled this Tuesday, has been designed to give more options to people placed under conservatorships
Entertainment
Other updates include Audible announcing the release date of Neil Gaiman's The Sandman: Act II as 22 September