Aamir Khan promotes Dangal, interacts with fans at Beijing International Film Festival ahead of release
At the premier of Dangal, Aamir Khan said that collaborating on films could bring the people of India and China closer.
Aamir Khan, who traveled to China for the Beijing International Film Festival, said that he feels a "close cultural connection" to this South-East Asian country. His film Dangal is being screened at the festival ahead of its release in May.
Speaking to India Today, Khan said he believes films have the potential to bridge the cultural divide between India and China.
The actor gained popularity in China after the release of 3 Idiots and PK; the latter earned more than Rs 100 crore overseas, thereby smashing box office records for Indian films released in China and elsewhere in the world.
Khan said that there are many similarities in the cultures of India and China, and that he feels very comfortable in the midst of Chinese people. He added that he feels closer to the people in China than people in the West.
He said that it makes him very happy that his work does well in this country, and that films where creative talent from India and China work together should be made, which would bring the people of both countries closer.
While in Beijing, Khan met Wu Gang and Liu Yifei, who are leading actors in China. He remarked that Yifei is a beautiful actress and that he would love to work with her if he got the chance.
Khan quoted lines in Chinese from the Disney animated film Mulan and received a huge applause.
His Chinese fans asked if his show Satyamev Jayate, which is translated and aired in China, would be renewed for another season. Khan replied by saying that his team is busy working on solving the drought situation in Maharashtra, which is why the show has stopped for now.
At the premier of the film, Aamir Khan sang the title track of the film for the audience and tried dishes from a famous Indian restaurant in Beijing owned by Gireesh Singh Chowdhury.
Dangal is the story of wrestlers Geeta and Babita Phogat, who are trained by their father Mahavir Singh Phogat. Starring Khan, Sakshi Tanwar, Fatima Sana Shaikh, Sanya Malhotra and Zaira Wasim, it holds the record for being the highest grossing film of all time in Bollywood.
World
The typhoon, the sixth of this year, hit land in Zhoushan city's Putuo district at approximately 12:30 pm, the local flood control headquarters said
World
The scheme, launched on 16 July, effectively puts a price on emitting carbon.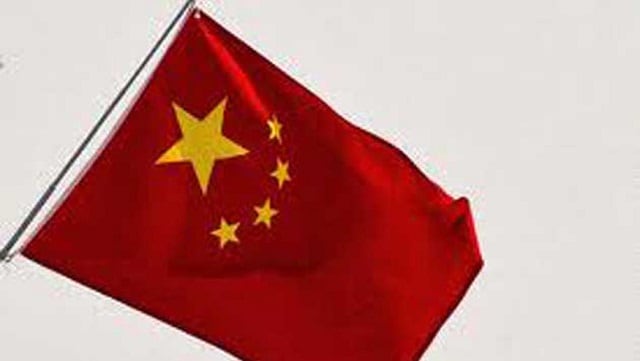 India
If China can creep its way into injecting its dark ideology in the world's most powerful democracy, it is difficult to believe that it has not compromised India's own political, academic and media ecosystems.