'24' review: Watch this racy thriller especially for Suriya's performance(s)
See 24 for Suriya, who is simply mesmerising.
Vikram Kumar is a director who specialises in making meaningful commercial films.
His latest with Suriya, 24, is an enjoyable fantasy entertainer, based on the concept of time travel. The director's fusion of sci-fi, action, romance and comedy — served with technical finesse and an outstanding performance by Suriya in a triple role — is a treat to watch.
The story of 24 is about a good scientist and inventor Dr Sethuraman (Suriya), who accidentally invents a time travel watch. He lives in a huge picturesque forest bungalow fitted with a huge lab, has a lovely wife (Nithya Menon) and a new born son.
Suddenly his evil twin brother Athreya (Suriya) , comes in search of the watch. And in a bloody fight that ensues, Sethuraman and his wife die, but somehow manages to save their infant who is handed over to a stranger Sathyabama (Saranya).
Fast forward to 26 years later, the baby has grown up to become a happy go lucky watch mechanic, Mani (Suriya). By a quirk of fate, Mani gets the key to the time travel watch. He uses it more to woo and impress his lady love Sathya (Samantha). Meanwhile, the villainous Athreya, who has been in coma all these years, wakes up and finds that he is a paraplegic, confined to a wheelchair. He starts a hunt for the missing watch to travel back in to time and get back his youth.
24 works largely due to Vikram Kumar's smart writing and the twists and turns in the innovative plot. He is able to surprise the viewer and the interval block is one of the major highlights of the film. Suriya is fantastic, and does the difficult triple role of playing a scientist, lover boy and above all, the deadly villain with élan and style.
However the backbone of the film is its technical finesse. Special mention of the camera of Tirru, which mixes Poland and Pune locations to create the right colour tone to the story. Amit Ray and Subrata Chakraborty's production design is stellar, especially the laboratory scenes. Visual effects by Julien Troussellier look great and enhance the story telling. AR Rahman's background music is in sync with the theme of the film, though songs are barely hummable.
24 does has one drawback, mainly its length (2 hours and 44 minutes). The romantic scenes stick out like a sore thumb and songs are just speed stoppers. A lot of trimming is required especially in the first half, which is around 90 minutes. No explanation is given to why the villain hates his twin brother so much, to want to kill him.
Overall 24 is a classy commercial entertainer, which has its moments. See it for Suriya, who is simply mesmerising.
Find latest and upcoming tech gadgets online on Tech2 Gadgets. Get technology news, gadgets reviews & ratings. Popular gadgets including laptop, tablet and mobile specifications, features, prices, comparison.
Entertainment
Mulan could have been a burning live-action adaptation of a powerful origin story. But it remains painfully loyal to Disney's diktats.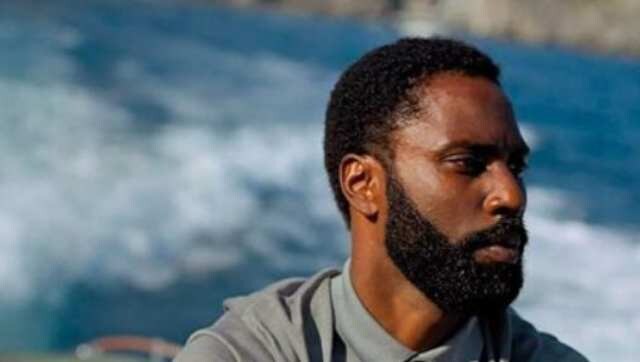 Entertainment
Tenet represents a dangerous gambit in the age of COVID-19: a blockbuster so must-see the studio hopes audiences will risk infection and death just to catch a glimpse of its brilliance. But in the end, Tenet is just a movie, as it was always going to be.
Entertainment
Nimic's central theme of identity may lead to severe existential crisis, but perhaps that's the crowning jewel of the twisted pleasures of a Yorgos Lanthimos production.