Oregon gunman shot 'Christians' in the head, shot himself as police officers arrived
A federal agency says investigators have recovered six weapons at an Oregon community college and seven at the apartment of the gunman who killed nine people.
Oregon: A timeline of the Oregon college campus shooting released by the sheriff shows police arrived at the scene six minutes after the first 911 call and exchanged gunfire with the shooter two minutes later. Authorities say the gunman who killed nine people at an Oregon community college killed himself as officers arrived.
An official says the gunman left a "manifesto" that was a couple of pages long. Conflicting reports are emerging about whether the gunman who killed nine people at an Oregon community college singled out Christians as his victims. Janet Willis, grandmother of wounded student Anastasia Boylan, said victims who identified themselves as Christian were shot in the head.
However, the mother of another wounded student said the gunman asked his victims if they were religious but did not specifically target them if they were Christians. Stephanie Salas, mother of 18-year-old survivor Rand McGowan, said the shooter asked about religion to let his victims know they were about to "'meet their maker.'"
Gunman Christopher Harper-Mercer, who died following a shootout with police, was an Army boot camp dropout who studied mass shooters before becoming one himself.
A day after the rampage in an Oregon timber town, authorities said Mercer wore a flak jacket and brought at least six guns and five ammunition magazines to the school. Investigators found another seven guns at the apartment he shared with his mother.
The weapons had all been purchased legally over the past three years, some by him, others by relatives, said Celinez Nunez, assistant field agent for the Seattle division of the Bureau of Alcohol, Tobacco and Firearms.
Those who knew the shooter described a deeply troubled loner.
At a different apartment complex where Harper-Mercer and his mother lived in Southern California, neighbors remembered a quiet and odd young man who rode a red bike everywhere.
Reina Webb, 19, said the man's mother was friendly and often chatted with neighbors, but Harper-Mercer kept to himself. She said she occasionally heard him having temper tantrums in his apartment.
"He was kind of like a child so that's why his tantrums would be like kind of weird. He's a grown man. He shouldn't be having a tantrum like a kid. That's why I thought there was something — something was up," she said.
Harper-Mercer's social media profiles suggested he was fascinated by the Irish Republican Army, frustrated by traditional organized religion and that he tracked other mass shootings. In one post, he appeared to urge readers to watch the online footage of Vester Flanagan shooting two former colleagues live on TV in August in Virginia, noting "the more people you kill, the more you're in the limelight."
On Thursday morning, he walked into Snyder Hall at Umpqua Community College and began firing, shooting a teacher and students, many repeatedly. Survivors described a classroom of carnage, and one said he ordered students to state their religion before shooting them.
Students in a classroom next door heard several shots, one right after the other, and their teacher told them to leave. "We began to run," student Hannah Miles said. "A lot of my classmates were going every which way. We started to run to the center of campus. And I turned around, and I saw students pouring out of the building."
An aunt of an Army veteran hit by several bullets said he tried to stop the gunman from entering the classroom. Wanda Mintz said her 30-year-old nephew, Chris Mintz, a student at the college, fell to the floor and asked the shooter to stop. But, she said, he shot Mintz again and went inside.
Several years ago, Harper-Mercer moved to Winchester, Oregon, from Torrance, California, with his mother, a nurse named Laurel Harper. His father, Ian Mercer, originally from the United Kingdom, told reporters outside his Tarzana, California, home, "I'm just as shocked as anybody at what happened."
A neighbor, Bronte Harte, said Harper-Mercer "seemed really unfriendly" and would "sit by himself in the dark in the balcony with this little light."
In Washington, President Barack Obama lamented the government's inability to pass stricter gun laws even after attacks like the one in Oregon. At a news conference Friday at the White House, Obama said he plans to keep talking about the issue and "will politicize it" because inaction is itself a political decision the U.S. is making.
He said it's impossible to identify mentally ill people likely to perpetrate mass shootings ahead of time. The only thing the U.S. can do, he explained, is ensure they don't have an arsenal available "when something in them snaps."
AP
Find latest and upcoming tech gadgets online on Tech2 Gadgets. Get technology news, gadgets reviews & ratings. Popular gadgets including laptop, tablet and mobile specifications, features, prices, comparison.
Sports
Sarnobat beat a formidable finals field comprising of fellow Tokyo quota holders Manu Bhaker and Chinki Yadav, besides senior women's sports pistol shooters and India internationals Annu Raj Singh and Anisa Sayyed.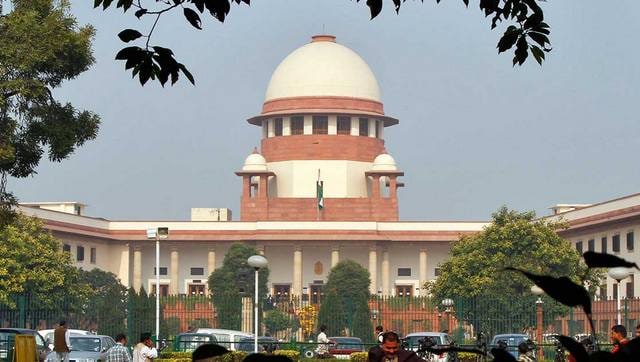 India
The NGO, in the application filed through advocate Ejaj Maqbool, said that in such circumstances, it wishes to raise the issue of fundamental rights of the Muslim youth, who are being targeted and demonized by using the ordinance which itself is unconstitutional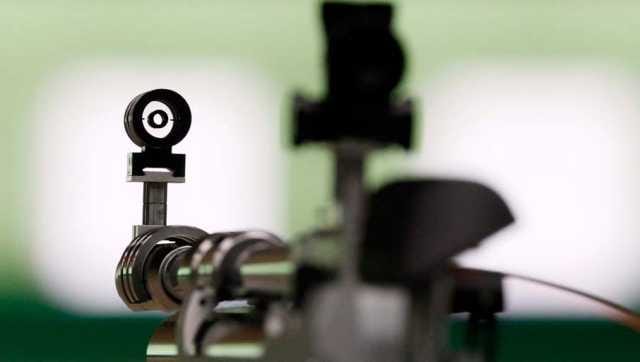 Sports
Kavi Rakshna, who has come through the ranks of the junior programme, emerged on top in a quality field which included current world number one Elavenil Valarivan as well as Tokyo Olympics quota holders Apurvi Chandela and Anjum Moudgil, among others.