When Hindi films take on honour killing
Watching our films we could almost buy in on the idea that the term ʻhonour killings' is just something coined by the British press to give a cultural context to plain old pre-meditated murder, fueled by hate and human frailty and not by notions of power, ego or feudal arrogance.
By Vikram Phukan
ZAN ZAR ZAMEEN
'Hai maujazan ek kulzum- ekhoon kaash yahi ho
Aataa hai abhi dekhiye kya kya mere aage'
(There are waves in the turbulent sea of blood I wish it does not go beyond this
Who knows what one might have to witness in the future).
This is a couplet by Mirza Ghalib that was quoted in the landmark Supreme Court ruling last week, which decried honor killings as those rarest of rare circumstances in which capital punishment was wholly warranted. This is a marked change from the kind of tacit silence that authorities have usually maintained on such practices in the past, as has Bollywood's cinema of escapism, except until recently.
In Love Sex and Dhoka, Dibakar Banerjee let his rather maverick lens witness the honor killings of two young lovers, something that hasn't usually been depicted so starkly in a film culture where miles of film-reel have otherwise been dedicated to izzat or abroo and complications thereof. While much of the film is niftily edited and relies upon intrepid splicing of shots from several cameras, with all the hand-held jerkiness we've grown to expect from the cinema vérité techniques that Mr Banerjee appears to have mastered—the murders here are framed in chillingly still fashion. The footage is raw, the camera has been thrown to the ground, no-one helms it. The fact that it's kept running owes itself to the lead protagonist's penchant for exhibitionism (he's a trainee filmmaker), but this is a brand of found footage that does not necessarily fit in with the film's overriding theme of deliberate and intrusive voyeurism.
The night-vision spectacle is punctuated not by histrionic moans or blood-curdling wails, but by a few yelps and a muffled scream or two. The battered lovers are dragged to a spot away from the highway, and eventually decapitated in clinical fashion. Their bodies will now be buried in freshly dug graves. The transgressive love of Rahul and Shruti, modeled on those eternal lovers Raj and Simran, proves the clincher for this kind of death-dealing. There is absolutely no irony in the fact that the girl's father (who has ostensibly commissioned the killings) derives great succor in emulating Amrish Puri's archetypal patriarch (from Dilwale Dulhaniya Le Jayenge) in Rahul's diploma film, because big-screen intolerance has never ever come this close to depicting the Indian heart of darkness that Mr Banerjee prises open so effectively in this one solitary moment.
The black-and-white grogginess of the LSD murders somehow evokes memories of another cinematic honor killing, this time from the 1962 classic, Abrar Alvi's Sahib Bibi aur Ghulam. Chhoti Bahu, the woman in question, is killed at the behest of her in-laws. Her transgression is having a perceived dalliance with her loyal lackey, Bhootnath, and stepping with him outside the haveli ki chaukhat, forbidden to women in that household, even if it is to pray at a shrine for her ailing husband's well-being. On that fateful journey, Chhoti Bahu (Meena Kumari), leans in when she hears of Bhootnath's engagement. Happy, yet weary, she lays her head on his lap.
This scene was considered audacious enough to be excised from the film on release. When she's dragged away by abductors who have waylaid their horse-drawn carriage, we only see her outstretched arm straining for help, and we only hear her screams—pitch-perfect from the point of drama—and the restive neighing of the horses; till the scene segues into a kind of deathly stillness. She disappears overnight and her fate is only known years later when, during an excavation, her interred remains are unearthed in her own courtyard, still adorned with gold ornaments. Geeta Dutt's pathos-laden voice accompanies the yearning spirit of Chhoti Bahu, which still seems to haunt the ruins of what used to be the regal panoply of a feudal household that, although given to much decadence and modern languor, was spurred into such a reprisal by the kind of tribalism that still exists in some sections of India. In Love Sex aur Dhoka, the censor board may have expunged all references to caste, but such distinctions, a mainstay of much of parochial India, remain an indelible part of these narratives

Between 1962 and last year, there has been a disturbing impasse in depictions of this kind. It reminds us that although ours is a cinema that's self-righteous and indignant over many things, it never actually pushes the envelope when it comes to the kind of reality that would make us squirm in our seats. Honor killings in which clans dispose of their own kith and kin may sometimes make a fleeting appearance in B-cinema featuring Preeti Sapru in a backless choli or Sonika Gill in kneelength ghagras as part of some exotic rural settings, but it's all adorned with the same sensationalism that TV channels seem to excel in these days. These films play out as black-and-white moral fables in which there are good guys and bad guys, but there is nothing really pervasive, nothing like social sanction, nothing like attitudes that are so seeped into the fabric of mofussil living that the new rules of civilized society are still regarded with suspicion, unless they come draped in nine-yard saris in Ekta Kapoor's soaps (ironically, the producer of Love Sex and Dhoka).
It is impossible to take these films seriously or even feel any kind of moral umbrage at what can only be termed ʻexploitation flicks'. Elsewhere, the killings in the first reel of Qayamat Se Qayamat Tak are actually used to signify the kind of sacrosanct Rajput 'honor' that offsets much of its Romeo and Juliet shenanigans. In Tamas women jump into the well singing self-righteously 'soora sohi soora sohi jo mare deen ke heth'—nothing on screen seems to imply coercion of any kind. There is certain death at the hands of General Dyer's minions on the other side but in many ways this is symbolism of jauhar as something moral and principled. In Heer Ranjha, the poisoning of Heer is overblown, tragic and beautiful and because of all the blank verse we are subjected to by Kaifi Azmi, almost as operatic as a woman dying of tuberculosis in La bohème. Here, an evil scheming uncle shoulders the blame; society is not complicit. Everything is about honor, and therefore death. Now things have changed sufficiently in terms of celluloid political correctness, that in the kind of milieu portrayed by Vishal Bharadwaj in Omkara, a father can only just about call his daughter a thug for marrying a half-caste (in any case, lines written by Shakespeare) since the rules of engagement have changed and the balance of power now lies with the so-called marginalized. But is it real?
The kind of honor killing fueled entirely by bigotry, condoned by clan elders, or khap panchayats, or parents, or by the power-consumed political class—none of it deserves any poetic license. They are not victims of the wrath of god. Watching our films we could almost buy in on the idea that the term 'honor killings' is just something coined by the British press to give a cultural context to plain old pre-meditated murder, fueled by hate and human frailty and not by notions of power, ego or feudal arrogance. In this universe, dowry killings could be murders for material gain (much like the heirs to a rich man who get popped off one by one in The Cat and the Canary) and female infanticide, a kind of pragmatic euthanasia.
The apologists for mainstream cinema do not think that Bollywood can affect social change, maybe only spark off a candle-light vigil or two. Maybe LSD's trailblazing is just grist for the mills as we waft in our cosmopolitan bubble, and watch our films in plastic multiplexes, wolfing down giant vats of fake food (called popcorn). Sometimes when you think of all this talk of izzat and abroo, Indian cinema has nothing to show for it, naught. Zilch. All we get are sugar-coated ʻall izzz well' multivitamin doses or candy-flossed tales of jehadis. India is a country with an underbelly, and cinema doesn't dare venture into that orifice which makes Mr Banerjee's work here remarkable, which is not to say the film itself is a masterpiece, but that it is a significant work of art that must continue to find its audience, and provoke, not titillate. Maybe Avantika Hari's Land Gold and Women (from the Urdu expression zan zar zameen—considered closely linked to the perception of a man's honor) set in an Indian Muslim context in Britain can be considered part of this new paradigm shift. Or not. After all Priyadarshan's Aakrosh turned out to be a rehash of Mississippi Burning, with the honor killings conveniently standing in for the Klan lynchings from the original. Hopefully Ajai Sinha's Khap- A Story Of Honour Killing, which releases in July, will tackle the issue in a less blighted manner.
Find latest and upcoming tech gadgets online on Tech2 Gadgets. Get technology news, gadgets reviews & ratings. Popular gadgets including laptop, tablet and mobile specifications, features, prices, comparison.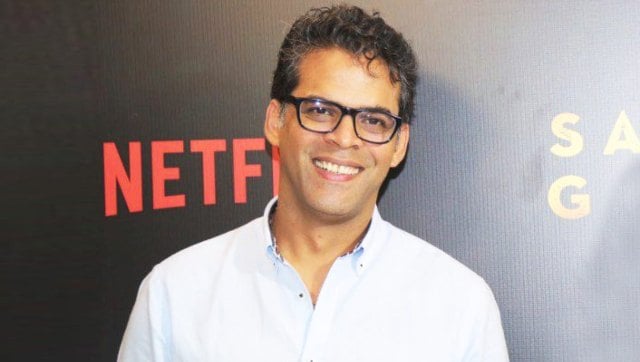 Entertainment
Vikramaditya Motwane has gone on to explore many genres as a director, from his debut film Udaan, to Lootera, Trapped and Bhavesh Joshi Superhero. The genre-bending headiness in AK vs AK is the cherry on Motwane's filmography cake, and there's enough reason to be excited about what he does next.
Entertainment
Richa Chadha's Madam Chief Minister is scheduled to hit theatres on 22 January
Lifestyle
The origins of the game date back to 2017, when the creators studied the diverse methods employed globally in the restoration of film from around the world at Italy's Pordenone Silent Film Festival.