Vettel heads to Barcelona as the clear favourite
After three wins and one second place in the first four races, the German definitely looks unstoppable as he heads back to F1's favourite testing track.
Sebastian Vettel heads into round five of the F1 2011 world championship at the Circuit de Catalunya in Barcelona as the favourite without a doubt. After three wins and one second place in the first four races, the German definitely looks unstoppable as he heads back to F1's favourite testing track.
While Red Bull took a commanding 1-2 last time out in Turkey the tight battle behind them looks set to resume again. Ferrari and McLaren are bringing aggressive upgrades to Barcelona as they try to close the gap to Vettel's Red Bull. Ferrari's updates helped bridge the gap slightly in Turkey and they are hoping to be even closer to the leader, especially in qualifying.
While I don't expect anyone to stop Vettel from taking his sixth consecutive pole, the race might be closer this time out. I strongly believe that if Vettel leads into the first corner he is almost impossible to stop. However if he is stuck behind another car after lap 1, the chances of beating him are really high, as seen in Chinese GP last month. I expect Hamilton (Lewis), Alonso (Fernando) and Webber (Mark) to all be strong this weekend and hopefully challenging Vettel.
The Circuit de Catalunya is like a second home to all teams and drivers as majority of F1 testing is done here - this is because a car that performs well here normally performs well on all circuits. Traditionally, Barcelona has always signalled the beginning of the European season and it will be interesting to see whether the 2011 regulations are successful here.
Barcelona is predominantly known to be one of the most boring races on the calendar due to its lack of overtaking opportunities. With the combination of DRS, KERS and the rapidly degrading Pirelli tyres, will the Spanish fans be in for a surprise? Am not sure we will require as many tyre stops as we did in Turkey (4 stops), as the tyres have been tested extensively at this circuit and degradation  should be less.
Another interesting area to watch out for will be the various development packages that all teams will be bringing this weekend. In F1 the 'development race' is key to winning the championship. The cars that the teams start the season with is completely different to the one they finish the season with as new parts and updates are brought frequently to almost every race.
Last year the only reason that Alonso could fight for the title was due to development of the car throughout the year and this year if Ferrari or McLaren stand any chance of beating Red Bull, they will have to be aggressive with their updates. Even one race without small updates can have repercussions, as seen by McLaren last time out in Turkey.
The midfield teams Williams, Force India, Renault and Sauber will all be bringing significant updates to their cars as well in a bid to catch the front four. At the same time Red Bull will not be sitting quietly and will be doing everything in their power to make their car go even faster.
The Indian contingent will also be back to do their best in Barcelona with Narain Karthikeyan hoping to beat fellow newcomers Virgin Racing. Karun Chandhok will hope to be back behind the wheel of the Team Lotus Renault as he continues to fulfil his third driver responsibilities on Friday morning. His Team Lotus too are bringing in a raft of updates that will hopefully enable the team to battle the midfield teams. Considering the team is less than two years old this will be a remarkable achievement if they are successful.
Apart from the 2011 regulations and updated packages, all eyes will be on seven-time world champion Michael Schumacher. He was severely criticised in the last race and there are stories circulating that he will hang up his boots soon. Schumacher has struggled to match his teammate Rosberg all along but he will come back strongly after the disappointment of the last race.
Find latest and upcoming tech gadgets online on Tech2 Gadgets. Get technology news, gadgets reviews & ratings. Popular gadgets including laptop, tablet and mobile specifications, features, prices, comparison.
Sports
Barca face Athletic Bilbao on Wednesday, looking to reduce their 10-point gap behind La Liga leaders Atletico Madrid, who have also played one game fewer than the Catalans.
Sports
The Argentine forward was shown a red card at the end of Sunday's 3-2 extra-time defeat to Athletic Bilbao in the Spanish Super Cup final after lashing out at Asier Villalibre.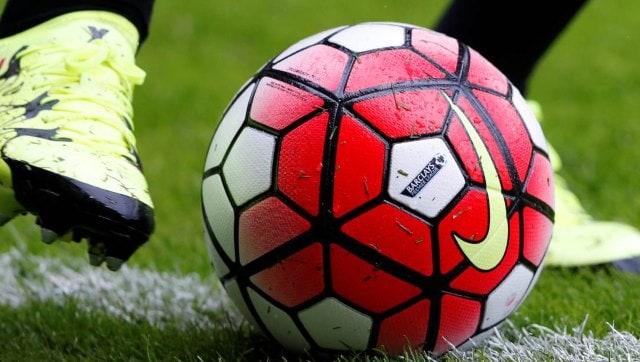 Sports
The delay means Barcelona will not have a new regime in charge for the last week of the January transfer window while Lionel Messi's future is set to remain unresolved for a while longer.