L Rajagopal and a brief history of Parliamentary battles
The fight between legislators in the Rajya Sabha brought back not so fond memories of similar incidents in the past. Here's a brief history.
(Editor's note: This article was originally published on 6 September 2012 but acquires relevance again after expelled Congress MP L Rajagopal sprayed pepper spray in the lower house of Parliament to protest the creation of Telangana. Here are previous instances of Indian legislators bringing shame upon themselves)
Copious amounts of drool laced with not insignificant quantities of saccharine are not the Pavlovian responses that the words "Political class" generate in most of us.
Unless one is a direct beneficiary of some hastily de-notified plot of land, a recipient of cheap spectrum, supplier of pedestal fans for a sporting event, a distant relative of some Union Minister, who cornered a few coal blocks, a pot-bellied contractor with a thick gold chain around his neck who raises the invoice for road construction and delivers an end-product called pothole — or some other virtuous nation-builder like that.
And then, along come a couple of MPs (SP's Naresh Aggarwal and BSP's Avtar Singh), who convert a debate in the House of Elders into what looked like a nukkad brawl between a couple of jobless history-sheeters. Tadipar them both, I say!
I dug through the archives to come up with a few more examples of Supreme behavior in the past. After all, as a responsible citizen of this nation, I am duty-bound to tom-tom about some Supreme acts by some Supreme people. Please feel free to add to this list….The list I have drawn up, not exhaustive by any means, covers hurling of abuses, mikes, papers, pen-stands, flower-pots and furniture.Not to mention, dignity and self-respect. It also includes tugging at saris, taking off shirts and jumping around from table to table like a crazed monkey with a burning twig up his rear, and slapping others inside those Supreme architectural marvels.
So here's the list:
Bihar assembly – July 2010 witnessed some shameful scenes inside the assembly as the esteemed members of the house could not agree on what to debate during working hours. Ironic! In there somewhere, there was an MLA who threw footwear at the Speaker of the august house while a few other evolved souls were busy over-turning tables. This was then followed by a crazed Jyoti Devi (MLA, Congress), holding flower pots in a manner which reminded us about hammer-thrower at a sporting event. Before finally smashing half a dozen or so just outside the assembly, even as she enriched the vocabulary of those present. It was in self-defense, she claimed later. Witnesses swear that the only thing attacking her before she went completely nutty was thin air.
Jharkhand assembly – The Shibu Soren trust vote in 2005. Need I say more? Mayhem nonpareil.
Orissa Assembly – 2010 witnessed that rushing-to-the-well trick, followed up with a pen-stand being used as a missile to scare the bejeezus out of the Speaker of the House. A year later, the Speaker was busy ducking as a chair was flung in his direction. Anyone wants the Speaker's job in Orissa?
Rajya Sabha – The incident of Rajniti Prasad snatching papers from V Narayanasami and then flinging them to the floor is still fresh in my memory…..
Lok Sabha 2008– Right when the world was grappling with a severe economic crisis, we had MPs waving fat wads of cash inside the house. Wow! If there ever was an act symbolic of what is wrong with Indian politics, this was undoubtedly it. We missed an opportunity to take to the streets back then with a few placards on "Electoral reforms" then….but I am not unduly worried. The opportunity to raise that demand will be presented to us often, I am quite certain of that. So whenever you are ready…..carpe diem.
J&K Assembly – July 2009 witnessed Mehbooba Mufti snatching the speaker's mike and flinging it to the floor. In 2011, for a change, we saw the speaker indulging in a Supreme act as he hurled abuses at Iftikhar Hussain (PDP MLA).
Karnataka Assembly – Sports and Youth affairs minister indulging in the simian-with-a-burning-twig-you-know-where act as he tore off his shirt and yelled expletives while hopping from table to table. Inside the Supreme house in 2011. A year which also witnessed the police commissioner being shoved around by MLAs and his cap being knocked off his head. My personal favorite is when a group of MLAs spent three nights inside the house, eating biryani and singing songs and protesting against something which I have forgotten – it is widely believed that the rodents and mosquitoes inside the house promptly took leave from the premises when confronted with this bloodless coup. The previous year (2010) witnessed Yeddyuppa and Siddharamaiah hurling abuses at each other and displaying their class and supremacy by making some rather crude gestures. 2012, as you all know, was about repressed sexuality gushing forth inside the Supreme house (Porngate).
West Bengal Assembly – TMC MLAs throwing chairs and damaging furniture over the row about allocation of land for the Tata Nano project is something most of us remember. Official documents were torn and sound-boxes hurled at the treasury benches, before they called it a day after a hard day's work. More than a dozen people were injured in this mayhem, as vandalism inside a temple of democracy reached a Supreme low.
Andhra Pradesh Assembly – 46 MLAs including Chandrababu Naidu, former CM, were suspended from the house in 2009, but refused to leave. What followed was a street-side brawl right within the hallowed premises of the assembly. A few marshals injured, a few shirts torn, shattered glass and an MLA with a head injury was the final outcome – quite a satisfactory day in office, in other words. Two years later, some MLAs from TRS allegedly roughed up a couple of their colleagues from Congress and Lok Satta Party inside the Assembly Complex.
Kerala Assembly – A woman Watch & Ward staff assaulted by an MLA in 2011, in that famous "rushing towards the well of the house" stunt which gets repeated year after year in quite a few assemblies.
Tamil Nadu Assembly – Riots inside the Legislative Assembly in 1988 and 1989 and the famous Jayalalithaa "disrobing democracy" episode. 1999 again saw some Supreme acts, wherein MLAs came to blows inside the House, and there were a few bleeding noses and broken spectacles around. Including Karunanidhi's.
Assorted assemblies across UP, Maharashtra etc. – you can copy paste from anywhere up above, without fear of the final output being less than accurate.
I repeat, the list above is NOT exhaustive. I have a few nukkad brawls to attend to now, so I hope you will add to this list and excuse me now.
FINAL WORD: Supremacy of the documents and buildings is not what we want anymore. What we want are some really Supreme people in there doing some really Supreme things. And for that to happen, electoral reforms, voter awareness, due diligence of people fighting elections (can the respective parties be assigned the responsibility and accountability to ensure that or will we need an independent institution to do that job?) and a quick exit mechanism for those flouting standards of basic decency is what we need.
Are we going to get it?
Hope lies eternal in my bosom…..the occasional non-warming of the cockles of my heart notwithstanding.
This is an updated and modified version of the blog that I wrote on this topic when porngate happened a few months ago.
(shining.path.notperu@gmail.com)
Find latest and upcoming tech gadgets online on Tech2 Gadgets. Get technology news, gadgets reviews & ratings. Popular gadgets including laptop, tablet and mobile specifications, features, prices, comparison.
India
Accusing political opponents of engaging into conspiracy, Parab also alleged that the BJP was questioning the ability of the Mumbai Police by pushing for CBI probe
India
Mitra was among the most firebrand Congress leaders of the 1960s and 1970s and played a crucial role in the fight against the Naxals in Kolkata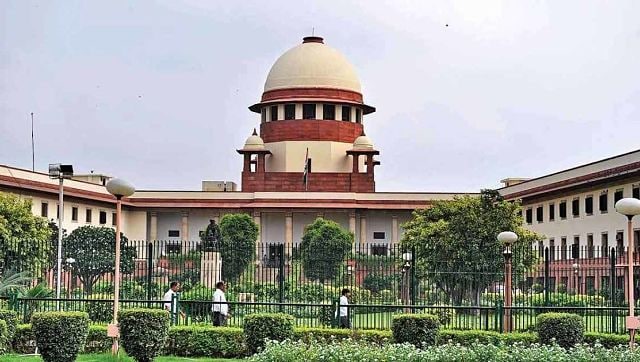 Politics
The six MLAs had contested and won the 2018 Assembly election on BSP tickets but they defected to Congress in September 2019