The lost thumris of Pakeezah
Kamal Amrohi weaves in some brilliant thumri and ghazal melodies as some kind of intricate ambient sound, riffs that waft in from neighbouring kothas.
by Vikram Phukan
Kamal Amrohi's Pakeezah represents one of Indian cinema's shimmering musical milestones. It was composer Ghulam Mohamed's final score. Playback queen Lata Mangeshkar was the voice of the courtesan Sahib Jaan, played by tragedienne Meena Kumari, who passed away shortly after the film's release, resulting in scores of film-goers flocking to cinema theatres as if to pay obeisance at her mazaar (as recounted by the late actress Nadira). Naushad has provided this film with a background score that is much less feted but includes some exquisite thumri numbers and ghazals by singers like Rajkumari, Vani Jairam, Begum Parveen Sultana and Naseem Bano Chopra.
In some scenes, like when Sahib Jaan visits her childhood friend Bibban (Vijay Laxmi), Kamal Amrohi weaves in some brilliant thumri and ghazal melodies as some kind of intricate ambient sound... some of which can be heard in our video compilation. Have a look, and listen hard. There are many riffs that seem to waft in from the neighbouring kothas; we've tried to identify several of the lost melodies.
While the song Najariya Ke Mari by Rajkumari still appears in recent releases of the Pakeezah soundtrack, other compositions by Naushad can only be purchased from the HMV archives. The song Yeh Dhuwan Sa Kahan Se Uthta Hai composed by Mir and sung by Naseem Bano Chopra seems lost forever. The Mehdi Hassan version of this ghazal has however, been used as the opening track of Sai Paranjype's Chasm-e-Budoor. The other background numbers are Kaun Gali Gayo Shyam by Begum Parveen Sultana, Maut Ki Ulfat Mein and Mora Saajan Sauten by Vani Jairam, as well as a couple of tracks by Rajkumari, Mori Baali Umariya Mein Daag and Ab Ki Na Jao Bides.
In the TFM Forum, Naaz writes of the Vani Jairam thumri:
"The raag is Pahadi. Within this tranquil and serene scale Vani Jairam manages to convey a torpor of feelings. The taan midway is a marvel of artistry. Jab Mai Poochun; the work on Jab is both native and authentic (Begum Akhtar would have approved!!) and the ambiguous Haan which mixes misgivings, possessiveness and a knowing maturity is the sign of a singer who not only knows the genre, but is also familiar with its soul. When words, emotions, and voice meld with consummate ease and expertise, the listener is transported into the moment. With Mora Saajan Sauten, VJ accomplishes this task, with all the grace and beauty of a swan at the centre of Lake Thumri."
By some accounts, the only thumri by Begum Akhtar to be featured on Hindi film (she is a featured performer in Satyajit Ray's Bengali classic, Jalsaghar-The Music Room) can also be found in Pakeezah's background score. Amongst other lesser known numbers are the Naushad composition, Ban Ban Bole Koyaliyaa by Begum Parveen Sultana. From Ghulam Mohamed, we have Kothe Se Bada Lamba Hamara Banna by the irrepressible Shamshad Begum, who also features in the qawaali with Mohammad Rafi in Hathkar Tere Kadmon Mein.
Elsewhere, Shobha Gurtu chimes in with Bandhan Bandho when Sahib Jaan's mother Nargis elopes with her lover, and Lata Mangeshkar herself has a wonderful unreleased Tarana that lights up the opening credits. Finally Meena Kumari and Suman Kalyanpur perform the Ghulam Mohamed-composed tandem Gir Gai Re More Mathe Ki Bindiya.
The writer runs the theatre appreciation website, Stage Impressions. This article originally appeared on Film Impressions. 
Find latest and upcoming tech gadgets online on Tech2 Gadgets. Get technology news, gadgets reviews & ratings. Popular gadgets including laptop, tablet and mobile specifications, features, prices, comparison.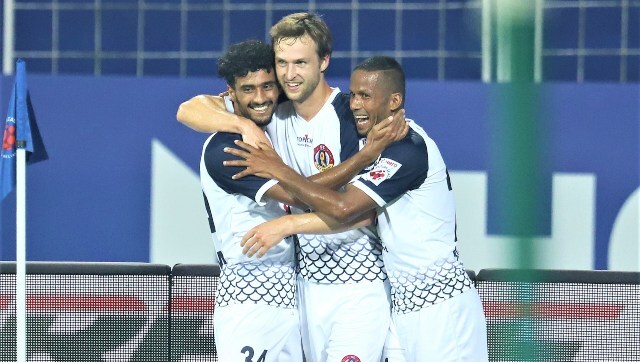 Sports
The Kolkata team is now unbeaten in their last five games, while BFC's misery continued with their fourth consecutive defeat this season.
Sports
Carles Cuadrat, who had guided Bengaluru FC to the title in 2018-19 season, was shown the door due to their disastrous performance this year, with Naushad Moosa taking over the reins.
Sports
During a normal season, this fixture would have been one of the most heated clashes in the league due to the passionate rivalry between the two sets of fans.