The eternal oomph of Helen: A Canadian drag queen's fan letter
She's not a great actress, not even a great dancer. But Helen is a real star. That's why a Canadian drag queen is shimmying into that amazing 'baithe hain kya' costume.
I don't know who Helen is. I have only seen a few of her films. I've never read Helen: The Life and Times of an H-Bomb. I don't follow gossip columns here in Canada or abroad. I couldn't see her documentary before this article was due, and even if I could have, I don't think I would have wanted to because I hate doing research. But I don't need any of that information to explain why Helen is one of my idols.
Some idols are chosen based on boring biographical details and rumours of extreme debauchery, but my idols don't depend on those things because my idols don't really exist; they're combinations of attributes, personality traits, and idealized impressions filtered through my high-powered, optimistic, fantasy-based conjecture filter.
My Helen Idol isn't your Helen idol and she certainly isn't the real Helen, who—like the rest of us—probably wakes up in the morning smelling like slightly-off meat. My Helen Idol is flawed, but never in terms of hygiene or temperament, and all of her flaws are somehow endearing. She's a bad girl without the inclination to really be bad, for instance; she's the kind of girl who would only stab you to death if you were unconscious, and even then only for a really good reason, and I think that while stabbing you, she'd be slightly drunk and charming and also wearing feathers. My Helen Idol is an exotic mystery lady from a different country who eats different food than I do and probably wears sunglasses at night and is therefore more interesting than anybody I know. In her spare time—when she's not stabbing or seducing people—my Helen Idol is an actress with the honesty, ethic, and personality to captivate the world... despite her somewhat limited range.
Even though she lacks the technical skill of a truly outstanding actress or dancer, she still woos us with energy, personality and charm. She has a funny gap in her teeth and her eyes are squinty and when I watch her on the screen, I think, "She'll never be a star", and then I think, "She's sort of like me! She's a good drunk! I wish I were more like her!"
Queer idols are complicated. I'm not going to research them either, so I can only talk about my own personal idols, the strong women with quirky personalities and slightly weird faces who I relate to and aspire to. They'll never reach the top of their fields because they simply don't fit the superstar mould. The odds have been weighed against them since the day they were born as squinty-faced, pigeon-toed, slightly bizarre little babies... but they keep trying anyway because they enjoy what they do.
When I watch my idols, I don't think that their primary motivation is to be the 'Best In Their Chosen Field'. I think that they just enjoy acting, or writing, or playing music, or dancing in their own way. I look for role models who remind me of the best parts of me, and it's a bonus if they aren't tragic figures who died really young in a pool of their own vomit.
When you reinvent yourself as a drag character you have an opportunity to start fresh. You have a certain leeway to emphasize or diminish your own character traits as you see fit, to accessorize and compliment this new incarnation of 'you' who suddenly wears high heels and applies false eyelashes and rides horses side-saddle. Many of us choose celebrities as examples of who we want to be and who we want the world to think we are. Some queens pick the exaggerated characteristics of a drug-addled child actress, or a self-destructive rock star, or a bloated Hungarian creature named 'Zsa Zsa' for reasons that I'll never quite understand (but that I suspect are ultimately disturbing).
Continued on next page

When I commissioned a Baithe hain kya costume and spent weeks trying to nail down Helen's hand-gestures, it wasn't just because the outfit was a truly awe-inspiring piece of retro kitsch. It was also because when I put it on—an involved process akin to donning a kangaroo outfit with a built-in sequinned chastity belt, if you've ever done such a thing—I felt like bouncing around a bar full of admiring sailors, and afterward sharing whispered secrets with a guy who was hopefully wearing a better hat than Dev Anand.
I've chosen to emulate a little bit of Helen: her enthusiastic and slightly awkward spunk, her silly grin, her sparkling personality. Unlike many drag idols, Helen's Bollywood evil qualities are an Eartha Kitt-style of impotent, campy mischeviousness that don't really hurt anyone. Helen is an idol who will never lead me to stardom, but she'll also never lead me astray.
And maybe someday, when I'm cute and heavyset and fondly remembered for whatever else I've done, Shah Rukh Khan will spin me around a dance floor for a bit... and even though he is the star and he is the World's Biggest Thing, everybody else will be looking at me.
The author of this piece is Adam Thornton, a technical writer. However, as the drag persona Muffy St Bernard, she is a bit of a celebrity in some circles, and her website gets several hundred hits a day. This article is featured both on Bombay Dost and Film Impressions.
Find latest and upcoming tech gadgets online on Tech2 Gadgets. Get technology news, gadgets reviews & ratings. Popular gadgets including laptop, tablet and mobile specifications, features, prices, comparison.
Entertainment
Richa Chadha's Madam Chief Minister is scheduled to hit theatres on 22 January
Lifestyle
The origins of the game date back to 2017, when the creators studied the diverse methods employed globally in the restoration of film from around the world at Italy's Pordenone Silent Film Festival.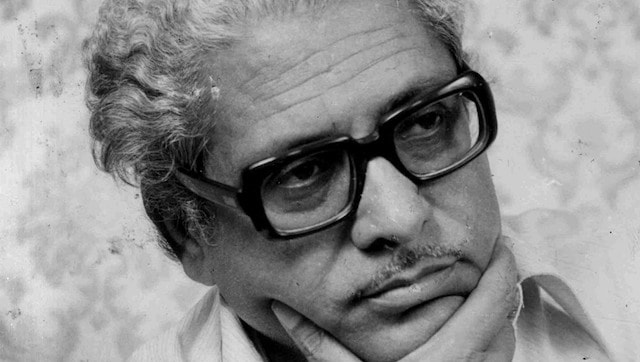 Entertainment
'Throughout the interview, he remained in a reflective mood and didn't smile even once.'