SRK is the Don of IPL business
At IPL 5, SRK had close to 12 sponsors and the fans' increasing support match by match. He knew what mistakes he made and rectified each one of them by selling it like no one could do.
Ask an IPL Team Manager what's the secret of winning an IPL tournament and the answer would be 100 % effort and a little luck. Now, ask the same question to an IPL Owner and he or she might say: the right combination that puts in 200% effort for the money they are paid, good support from the audience, money through sponsors to provide the players with the best coaching staff and so on. One question; a hundred different answers.
Let's face it. The IPL has always been about numbers. The business gurus are never bothered about who is winning the title. They are more concerned about who is earning how much. When you talk about profits there is no one who can match the standards of Shah Rukh Khan.
Honestly, I dislike the man for his films that make you believe that cheesy-so-called-romantic-lines can get you a lady. I have only enjoyed his performance in Swades and Chak De India. That's because all of his other films just did not make sense. What really made sense was his gyaan about marketing. If a man can sell a film like Ra.One and earn a little profit from it, there is something about his marketing skills.
Okay, look at it this way. A man banned by the BCCI officials for promoting his films during international matches took the country and the BCCI by storm when he purchased an IPL team for a whopping Rs. 300 odd crores.
SRK purchased the Kolkata team and gave it a jazzy name called Kolkata Knight Riders. This event made him a popular figure overnight, in Kolkata. The logo was impressive, Ganguly was signed as the icon player, a video album called Korbo Lorbo Jeetbo Re was composed and executed by Vishal and Shekar and even a reality show to choose the Cheer Leaders for KKR was aired. With so many things on the cards, SRK definitely had a great start to his marketing career for KKR, but not the strategic match winning combination.
Though SRK earned Rs 11 crore in profits from the first edition of IPL and was also the highest profit earner through advertisements and sponsors in the other two editions, SRK faced three seasons of frustration, angry Kolkata fans and a few disappointed sponsors. He thought it was all there, the world's best T-20 player, India's then best captain and a few domestic and international caps to support the team. What really wasn't there was the support and trust the captain required from the team. The team had no great names on the list and nothing was going their way right. At the end of the day SRK axed Ganguly by not choosing him in the IPL 4 auction and the Kolkata fans axed SRK for the same. Along with me, a few more million people disowned SRK and the lost the intense love for cricket, after this incident.
A new captain, the best purchases and a new side, SRK knew that KKR had to make a comeback if they have to stick around for the next few years. But he never had the fans backing him up. The biggest fear for SRK then was that he would face losses if the seats at the Eden Gardens went un-sold for every match, and that's exactly what happened.
But as he loves bragging about himself and he keeps saying, 'Har kar bi jeetne wale ko Baazigar kehte hai.', he would back it up with a plan B. The plan was simple; with the best side on paper, the only way to come back was to perform well. The team finished 4th and restored faith in most of the fans in Kolkata that this team can lift the cup if the crowd joined forces and cheered the team KKR.
At IPL 5, SRK had close to 12 sponsors and the fans' increasing support match by match. He knew what mistakes he made and rectified each one of them by selling it like no one could do. And as the history book says it, he was the DON of IPL 5. KKR lifted the cup and Kolkata opened their hearts to SRK again.
That's not all. Controversy always shadowed SRK. Be it his ban from MCA for being drunk and misbehaving with the security guards or the rumours of his split with the co-owner of KKR Juhi Chawla, his unreasonable excuses to not select Sourav Ganguly or his recent remarks over other film stars for promoting their films during IPL (while he himself has been promoting Chennai Express with his co-star Deepika during the KKR matches), SRK has done it all. People can hate him but can definitely not ignore him. With everything in his wardrobe along with 18 sponsors this year, KKR is the most successful team financially in the history of IPL.
So whether we love him or hate, we have to agree he is the best owner in the IPL business.
What do you think? Share your opinions here or you can join me facebook.com/dakshinadyanthaya or follow me on Twitter @upsidedakshin
Find latest and upcoming tech gadgets online on Tech2 Gadgets. Get technology news, gadgets reviews & ratings. Popular gadgets including laptop, tablet and mobile specifications, features, prices, comparison.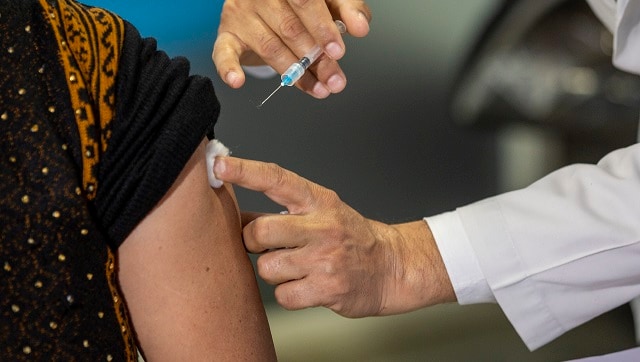 India
Today, while India has the second highest number of cases after the US and third highest deaths after the US and Brazil, it has one of the lowest per capita cases and deaths
India
India would probably be a dictatorship, if not for Nani and a 'Bharat Ratna' is the least we can do to honour the man
World
Pakistan has its own system of indefinite detention and house arrest, where terrorists are kept far from the prying eyes of courts and the media