Sonia Gandhi: The leader who never delivered?
Why is it that the most powerful person in the country is nowhere to be seen when some soothing gentle words are needed.
Part 1 was published earlier – please click here to read. Continuing from where I left off……
When the going gets tough…..the tough are nowhere to be seen:
Where was Sonia Gandhi when outrage was boiling over rather disconcertingly on the streets of Delhi – June 2011 & December 2012 - and threatening to singe and rock the nation? Also, why was she conspicuous by her absence when the MPs where debating the Criminal Law Amendment Bill on 19 March 2013?
Why is it that the most powerful person in the country is nowhere to be seen when some soothing gentle words, the empathy of a concerned elder, the soft touch of someone who knows right from wrong – politics be damned – are most needed. Whilst it is true that she muttered a few platitudes after things had cooled down a tad, her absence and silence at the most crucial moments were staggeringly devoid of leadership qualities.
 The twin dynastic pocket boroughs:
Let us now turn our attention to the plight of citizens in the pocket boroughs of Amethi and Rae Bareli that are represented by the mother and son duo – the former, of course, being someone who was ranked the sixth most powerful woman in the world by Forbes magazine in 2012.
I point you to a hyperlink - click here to access details pertaining to some key human development indices [Hint: Amethi-Rae Bareli reportedly fare worse than a relatively underdeveloped district like Purulia, WB].
As an aside, were Sonia and Rahul not booed during a visit to the pocket boroughs by a section of the locals a few months ago? For more on that, please click here. Media follow-up? Zilch!
Lofty, high-minded & stunningly vacuous:
Sonia Gandhi has often hinted at some sweeping changes on issues such as criminality in politics, overall electoral landscape and the criminal justice system. However, inaction invariably follows – words, I suspect, have no meaning. This is an aspect that the MSM has stoically refused to debate, discuss and analyse – blame it on the gift for the tediously peripheral?
Perhaps the time has come for the MSM to stop paying obeisance at the high altar of suzerainty; asking some valid and probing questions to the host of Congress leaders who keep popping up on TV channels, would be a great place to start. While we are on them, why is it that the novel process of thinking before speaking eludes their flailing intellect not infrequently, and the few times it doesn't, it reminds one of the misfiring of a defective carburetor? Take a look at the list below – it may not be exhaustive, but there is enough meat in there to ask Mrs. G a few tough, probing and honest questions:
Links: [ April, 2013, Jan 2013, Jan 2013, Jan 2013, April 2011, Jan 2010, March 2006 [or in the period leading up to March 2006] ]
When is the last time a news channel held a panel discussion on some of these promises made, statements uttered, and follow-up action not taken? Also, can someone please point out one column by one leading columnist that puts Mrs. G on the mat on issues such as these? And where are the opposition parties?
Ah, but then we all know that the opposition reverts to the mean mean, swerving close to the median of psychobabble which, in turn, is the preferred mode of conveying to the nation that they are playing their role as the opposition to perfection. Not much scope for standard deviation there then, on the white noise that surrounds structural and systemic issues; after all, why put some of their flock in the dock as well?
And while we are on the opposition, which can be deemed to be a part of the establishment, let me bung in a quote from Plato's Republic [545d]: Change in any society starts with civil strife among the ruling class; as long as the ruling class remains united, even if is quite small, no change is possible.
And finally….
"When extraordinary power is allotted to any individual in a Government, he becomes the centre, round which every kind of corruption generates and forms" noted Thomas Paine in Rights of Man in 1791. He then went on to state, "What is called splendour of the throne is no other than the corruption of the State. It is made up of a band of parasites living in luxurious indolence out of public taxes.
When once such a vicious system is established it becomes the guard and protection of all inferior abuses". The fount of corruption, he goes on to note "is the last person to promote a spirit of reform, lest, in the event, it should reach to himself. It is always in his interest to defend inferior abuses, as so many outworks to protect the citadel; and on this species of political fortification, all the parts that have such a common dependence that it is never to be expected they will attack each other….it is the master-fraud which shelters all others. By admitting a participation of the spoil, it makes itself friends; and when it ceases to do this it will cease to be the idol of courtiers".
What was applicable to a monarchy that compelled the populace to storm the Bastille, methinks, may well be applicable to other forms of Government.
I now sign out, leaving certain things unsaid – but then, things left unsaid often reveal what we truly wish to say fully.
Disclaimer: References to press clips/affidavits/documents, in good faith. Animal Farm? Ah, mere allegory!
Mail: shining.path.notperu@gmail.com
Twittering tittle-tattle: @ShiningPath1
Find latest and upcoming tech gadgets online on Tech2 Gadgets. Get technology news, gadgets reviews & ratings. Popular gadgets including laptop, tablet and mobile specifications, features, prices, comparison.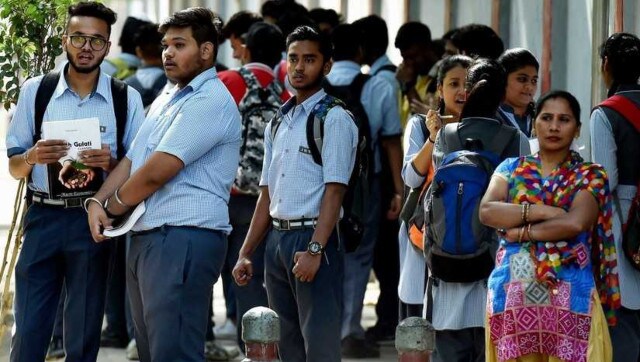 India
The reforms embedded in the National Education Policy 2020 represent an overhaul of the current education system and could usher in a better tomorrow for the country
India
All our education policies have been reflective of Macaulay's idea of creating a class of people willing to serve a larger authority.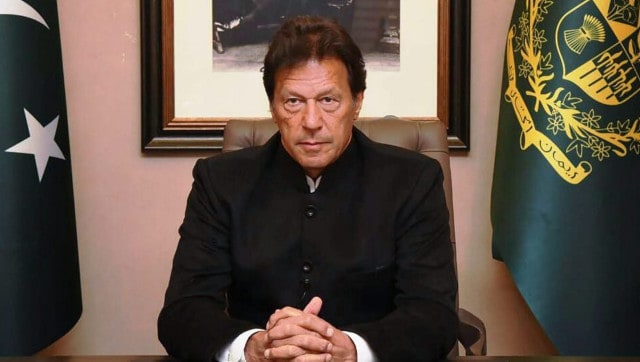 India
China has never been a disinterested party in Kashmir, and its interventions are getting more frequent in tune with Beijing's hold over its client state Pakistan.