Report on NGO funds: Is the Intelligence Bureau on a witch hunt?
The first thing first. All NGOs should be made accountable. They must make full and public disclosure of their funding and expenditure. They must also be made answerable under the RTI Act. The voluntary sector is a den of corruption and needs to be set straight.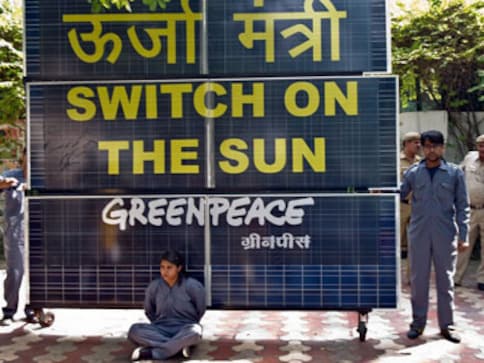 The first thing first. All NGOs should be made accountable. They must make full and public disclosure of their funding and expenditure. They must also be made answerable under the RTI Act. The voluntary sector is a den of corruption and needs to be set straight.
But the leaked IB report on NGOs does not make any such attempt. If it were serious, it could have taken cue from, instead of Narendra Modi's 2006 speech, a meticulous 2013 report by the Asian Centre for Human Rights (ACHR) –India's funds to NGOs squandered–that details how over Rs 1,000 crore of government funding to the voluntary sector is largely decided by bribes and political influence. But that was not in IB's terms of reference for what turned out to be a witch hunt.
Instead of going after NGOs that are criminally liable under India's various financial laws, the government decided to target dissent. Now, IB is presumablya fantastic bunch of our better cops. But are they qualified to quantify economic losses or assess the fitness of growth policies or the legitimacy of ecological or health concerns? Should we have a crack team of the Planning Commission members identifying terrorist cells next?
Since IB is an authority on neither economy nor environment, its report is a laundry list of organisations and individuals who do not agree with its master the government's policies. That disagreement, ostensibly, is against national interest. But who decides national interest?
Do the promoters of our mainstream policy framework, including the BJP, the Congress and most major political parties, have any monopoly over India's future? Does questioning their prescriptions for economic growth make one a criminal, even a traitor?
If we are still not a nation of bigots that wants to criminalise dissent, is our problem then with foreign-funded dissent? But then, the IB report names many small NGOs, mostly in Gujarat, that never received foreign grants. Others, such as the Coalition for Nuclear Disarmament and Peace and People's Movement Against Nuclear Energy, have categorically denied any external funding.
Many NGOs do accept foreign funds. But how can accepting foreign grants alone incriminate an organisation as anti-national? Is there any evidence that NGOs use foreign funds to target Indian companies alone? What about foreign-funded groups opposing an American Monsanto, a Korean Posco anda Russian Rosatom (Kudankulam) in India? And if FDI is welcome to revive the economy, why resent foreign funds to NGOs that scrutinise that revival or offer alternative roadmaps for growth? One can always debate and debunk their claims with facts but what with demanding punitive action on that ground?
Objectivity demands that the state agencies that promote and facilitate development projects not be the solo scrutiniser of the same. Only NGOs not funded by government or corporate money, even if they have agendas and their studies throw up sensational findings, can provide the necessary checks and balances in a system heavily geared towards corporate and political interests.
Of course, the NGOs working on environment, health and human rights are a threat to corporate interests in mining, industries or GMO. By declaring that they are also a threat to India's economic security, is the government accepting that the national interest is basically corporate interest or, by extension, the mainstream political interest, given thatVedanta (Sterlite) has funded both the BJP and Congress?
Beyond the trial going on in TV studios and social media, the Home ministry has sent detailed questionnaires to some NGOs seeking details of their funding and activities. So why are the NGOs alarmed if they have nothing criminal to hide? They are because even those NGOs that have not done anything wrong can be taken to task under Rule 3 of the Foreign Contribution Regulation Rules (2011).
Before it was "strengthened" by the UPA II, the act imposed restrictions only on involvement in electoral politics. The new sweeping and vague definition covers practically everything, including "objectives of political nature"and even "common methods of political action"such as dharna, rally or strikes. A number of NGOs, such as INSAF, have already had their accounts frozen and licenses suspended in, what else,perceived national interest. The NGOs named in the IB report have reasons to fear because the government does not need specific charges to nail them.
It is anybody's guess what course the Home ministry will take once they hear from the NGOs which have already made their positions clear in public. But does the timing of what is certainly a deliberate leak of the 'classified'IB report tell us something? Since the leak, the government has taken a slew of decisions that grossly undermine environmental, livelihood and human rights concerns.
The height of the Narmada dam will be raised. The sensitive eco zones of the higher Himalayas will be ruined as defence projects get priority along China borders up to 100 km from the Line of Actual Control. The MoEF reversed the decision of UPA II that barred the Navy from constructing a radar station in an Andaman island which is the only home of an endangered hornbill species. The government has decided to soften some rules in the Forest Rights Act and Forest Conservation Act to step up economic activities in Naxal-affected states which account for some of the country's best forests and the majority of our tribal population.
To many Indians, these steps are to cheer for. But there are others, the NGOs and activists, who have fought against such moves long and hard. These usual suspects who would have criticised and opposed each of these decisions in every public forum possible were put on the back foot by a timely leak and are now busy defending themselves against a bunch of specious charges. That we have not seen any debate in the media on these recent mega clearances is the real marvel of the leaked IB report.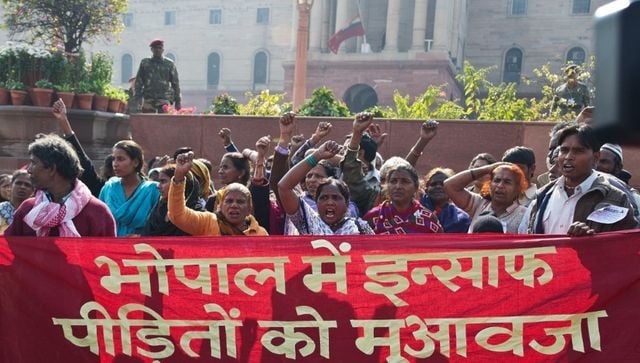 India
Rejecting the Indian government's curative petition that sought more funds for the victims of the 1984 Bhopal gas tragedy, the top court said it would open up Pandora's box. The American company, Union Carbide, responsible for the disaster had paid the survivors Rs 715 crore in damages in 1989
Entertainment
Serum Institute collaborated with Oxford University and AstraZeneca to make Covidshield.
Entertainment
The Vial is narrated by renowned actor Manoj Bajpayee. This is the first documentary to feature PM Modi where he speaks in detail about India's victory over the coronavirus pandemic.