Modi's mentors: KK Shastri, the scholar who helped save the Gujarati language
KK Shastri was one of the greatest scholars of the Gujarati language. Shastri also led the Vishwa Hindu Parishad in Gujarat, and died in 2006 at the age of 101
Here Narendra Modi honours KK ('Keka' in Gujarati) Shastri, one of the greatest scholars of the Gujarati language. Shastri also led the Vishwa Hindu Parishad in Gujarat, and died in 2006 at the age of 101. Narendra Modi wrote this essay only months after his death. After the riots, Shastri was offended by the national focus on violence against Muslims. He felt Gujaratis had been vilified because equal prominence was not given to Godhra. The post-Godhra idea that collective punishment of Muslims is valid and deserved comes from this great scholar.
Keka Shastri is a chapter in our glorious legacy. He was a student of our culture and religion, observer of the Gita's values, giver of benefit to countless generations to follow. He was as a father to me and we shared a loving relationship.
He was a scholar and a scientist. I remember the first time he went to America. I went to meet him on his return. I had made it a habit to visit him and eat laddoos made at his house. When reached this time, I asked: "How was it? How did it go?" He said: "Narendrabhai! I've bought 15,000 books."
His interest was American Indians, meaning those we refer to as Red Indians. Their customs, their traditions, their art and sculpture. How did India come across in these, he was eager to know. And on this subject he had collected a mountain of 15,000 books.
While he was there he had studied languages and traditions that had been inspired by India. I asked him: "Did you go to see America or to see India in America?" He said: "I could only see India in America. How Indian culture had influenced their earlier age, I was able to witness."
He loved our culture! He lived a life of enthusiasm and dedication. He was a man worth knowing for his every facet, including those not related to his scholarly work. Alas! That opportunity has gone!
He was a crusader for the Gujarati language. It is said that in 1936 when under Mahatma Gandhi the Gujarati Sahitya Parishad met in Ahmedabad, Shastirji took an uncompromising stand in favour of purity in language. When Gujarat Vidyapith put together an authoritative dictionary, Shastriji rejected it saying there was improvement needed. When these changes were made, only then did he accept it. Such love for the language!
To save Gujarati language, only Gujarati was spoken in his home at his insistence. Three sons of his lived in America but their children spoke Gujarati. He was only a matriculate but had advised 19 PhD students and guided more than 1000 more for their MA. The fragrance of his work had reached distant shores. His book graced Harvard University's library.
One of my friends, a proof-reader, had this story about him. He was arranging the type for a manuscript that Shastriji had written. He said: "I've had one blessing in my life, that I got to compose a multi-page volume Shastriji had written by hand." In all those pages, he had not made a single error. How alert he must have been!
When he turned 100, the government held a function to honour him. He stood to speak and I said to him: "Shastriji, please sit and speak."
He dismissed this suggestion: "All my life I've taught standing up. I shall stand today." He had great pride in all he did and this was his strength.
Shastirji's association with the Vishwa Hindu Parishad upset many people. But he never cared about this. The welfare of Hindus was always foremost on his mind.
After the Godhra incident and the subsequent riots, Shastriji was head of the Gujarat VHP. He was a firm advocate of Gujarat's welfare. In a newspaper interview he said TV channels and national newspapers had spoiled Gujarat's image after the riots. By not speaking of the Godhra incident but only of the riots that followed, they had damaged Gujarat before the world. These channels would be damaging to Indian culture, he said. With a great deal of courage, Shastriji had rallied the Hindus.
Hindus were tolerant, he said, and would remain so. But tolerance didn't mean they wouldn't defend themselves. Looking at the terrorism that had been encouraged to spread in the last few years, Hindus would have to be aware of their need for self-defence. Else the coming days would be dangerous for them.
Shastriji had digested the message of the Gita. Some of us have memorised it in full and spout couplets from it at will. But I learnt of what it meant for someone to have actually digested it from Shastriji.
Two examples will show this. First, when a relative of his had won a crore rupees in a lottery. I went over to his house in the time, not for a donation but just for a visit. And I noticed there was no talk about this stroke of fortune at all that the newspapers were full of. This was 35-40 years ago.
The second instance was when his wife, whom I called Ba (mother) passed away. I was in Delhi then, and came to him on hearing the news. I thought the atmosphere at home would be mournful and serious but he was writing a book when I arrived. It must have been the third or fourth days since her passing. He spoke of her illness and last days as dispassionately as if he were describing some history of the Gupta or Maurya dynasty. He told me: "Your mother has left some prasad for you."
Though I was in Delhi, every month or two Ba would send me laddoos and Shastriji would remind her of this too. "Your son is over there, send him his packet." He handed me the laddoos that day and said: "Your mother has left these but there won't be any more."
He showered love on me as a father to a son and I felt the same about him. He insisted on riding a bicycle and one day when crossing a signal he broke his arm. He was 85 and I, with the authority of a son, forced him to finally give up riding the cycle, to the relief of everyone.
After I became chief minister, I thought of him: "This man is so selfless. He is as a father to me and can call me anytime he likes, but he never recommends anyone to me or suggested that I act this way or that way." Then one day he called: "I've sent some laddoos to you."
I asked: "What's the occasion?"
He said: "Something special has happened."
I asked: "What?"
He said: "You're sending the Narmada waters to my native place of Mangrol. That's why."
He had spent 60 or 70 years away from his village but still retained an affection for it.
Another story about those laddoos, which have an important place in my life. Since he can no longer be disturbed by others, the secret can be told.
We have taken out many yatras - Somnath yatra, Ekta yatra, Gaurav yatra etc. I was often asked by journalists during these: "Narendrabhai, why don't you ever tire? After a full day's work, at 9 or even at 11 in the night how do you appear so fresh?"
The secret is the box of laddoos that Shastriji would send. They would energise me and rejuvenate me.
We often hear: "So and so works 18 hours and so and so works 16 hours." This cannot be understood merely by the words. I learnt for the first time what working 18 hours actually meant from Shastriji.
Once when we were driving in a Matador to a pilgrimage. Whenever the car would stop at a crossing, Shastriji would have his papers out and be writing. That is what 18 hours meant, using every available minute.
When we went to Mount Abu, we could find no place to stay. We went to the Raghunathji temple but even that was full of Gujarati tourists. I was worried about finding a room for Shastriji but when I returned, he had set down a mat outside and was asleep. The next morning, in the cold, he went to the lake and had a bath and then began his prayers to Krishna!
This attitude was always with him. In his old age, his eyes had turned red. When someone asked him why this was so, he replied: "A young man's eyes are always red."
He was a scholar of water and knew all its aspects. A book he has left on this is a treasure. I was once on a team including scholars that set off to find the river Saraswati's secrets. We travelled from Rajasthan to Nalsarover and on the entire trip he educated us on the stones we found on the way.
When he turned 100, unfortunately, some people did not like the state felicitating him. It is sad that we disregard even pure gold in our midst, as if it were plain copper.
When I rose to speak at this event, is said: "This is such a perverse mindset! Some people are offended by the felicitation of Shastriji. It is unfortunate, friends, very unfortunate! Such people are ignorant. They don't know what a priceless gem of Gujarat this man is. Or they are victims of a perverse mindset. You ask why the state is doing this? Why public money is being spent on it? Arrey, the man who has given so much to Gujarat, can never be repaid enough. He is the pride of Gujarat, friends! This same mentality rejected Shyamji Krishna Verma and Veer Savarkar.
Even today, we respect Pandit Nehru. He may have his views. In his own time, India, our mother, was broken into two. That wound still hasn't healed, but all the good work he did for the nation we still feel proud of. And so we will not tolerate these feelings about a treasure of Gujarat. All great men must be felicitated. It is natural that there will be differences in a democracy, but there is no space for hatred."
In another country, Shastriji would have been treasured. The world's TV channels, doctors and scientists would have descended to find out the secret of his life. Over here, why do we often omit to do this? I cannot understand it.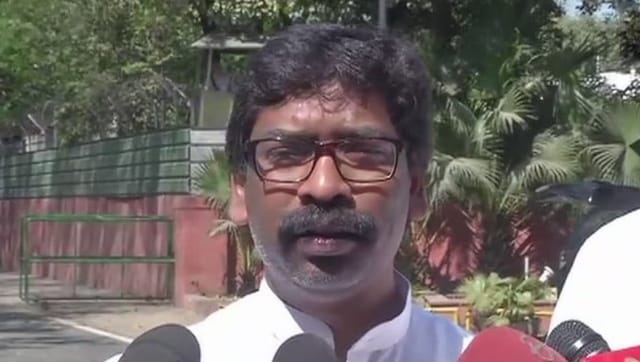 India
In a letter to Narendra Modi, Soren said that the Jharkhand govt won't be able to bear the 'financial burden' of Rs 1,100 crore to vaccinate 1.57 crore beneficiaries
India
Apart from Sibal, G-23 leaders Shashi Tharoor and M Veerappa Moily have also slammed Prasada for switching to the BJP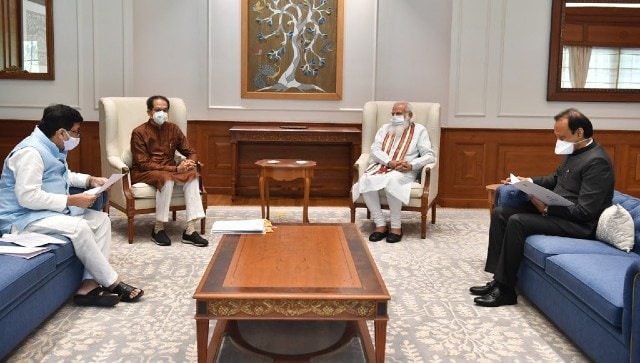 India
Maharashtra deputy chief minister and senior NCP leader Ajit Pawar and senior Congress leader Ashok Chavan also accompanied Thackeray during the meeting with the prime minister