London Olympics: The numbers that matter for India
With the 2012 edition of the quadrennial games just about six months away, the race to book that elusive Olympic berth is heating up
The mere mention of the Olympics and track and field events flood the mind with images of Usain Bolt running with outstretched hands to the finish line in the 100m sprint in Beijing four years ago.
Now take that train of thought to the Indian side and what do you see? Images of Milkha Singh, Gurbachan Singh Randhawa, Ajmer Singh, Makhan Singh, PT Usha and Anju Bobby George come to mind immediately. Then, there is a lull; no other name comes to mind — not in athletics at least.
So, with the 2012 edition of the quadrennial games just about six months away, the race to book that elusive Olympic berth is hotting up across the globe, and India's athletes are no exception.
So is there a realistic chance of any Indian sprinter waving from the start line of either the 100m or 200m? Sadly, you might not even see anyone in the heats as no one is likely to achieve the 'B' qualification standard by the 8 July deadline.
According to the Olympic qualification rules, the 'B' mark is substantially lower than the 'A' mark to enable countries way behind in the pecking order to send at least one representative in every category to the Games.
India has never been a serious contender in the track and field events in the past. But the exploits of the middle distance runners and discus throwers in the 2010 Commonwealth Games and the Asian Games had raised hopes for a better showing in London.
The only sprint event in which India was looking forward to making a mark in was the 4x400m women's relay. However, the doping scandal that saw four of the top six sprinters being banned for a year, has all but ended India's hopes in that category.
Among other contenders, seven Indians: Krishna Poonia (women's discus), Vikas Gowda (men's discuss), Om Prakash Singh (men's shot put), Tintu Luka (women's 800m), Mayookha Johny (women's triple jump), Gurmeet Singh (men's 20km walk) and Ram Singh Yadav (men's marathon) have already booked their Olympic berths and the Athletics Federation of India (AFI) is hopeful it will be sending one of the biggest Indian contingent to the Games so far.
According to the AFI calendar, the athletes will compete in at least a dozen meets till 30 June 2012, and has pinned hopes on about 15 athletes to achieve at least the 'B' qualification mark during that period.
While the athletes are busy following their road map to book maximum berths, Firstpost gives a brief overview of the athletes who have a chance of making it to the flight bound for the London Olympics:
MEN
110m hurdles ('A' qualification mark 13.52sec, 'B' qualification mark 13.60sec)
Mumbai-born Siddhanth Thingalaya provides India the best chance of qualifying for the sprint events. The 21-year-old set a national mark of 13.77 in the Open Nationals in September last year. The Asian junior champion has been showing marked improved during training and should achieve the 'B' qualification mark.
Triple Jump ('A' mark 17.20m; 'B' mark 16.85)
Arpinder Singh's leap of 16.63 in the Open Nationals in September last year has raised hopes of India having at least one participant in the category. The other contender will be Renjith Maheshwari, who holds the national record of 17.07m achieved in 2010.
800m ('A' mark 1:45.60; 'B' mark 1:46.30)
Ghamanda Ram has shown remarkable improvement in the last two years and has registered his personal best of 1:46.46 in the Asian Circuit meet in July last year. Also in contention is Pankaj Dimri, who had clocked a personal best of 1:46.26 in 2010. The Uttarakhand lad was ranked joint 57th in the world in 2010 but hasn't been consistent since then.
WOMEN
Discus throw ('A' mark 62m)
With Commonwealth Games gold medallist Krishna Poonia already achieving the 'A' qualifying mark, her fellow podium finishers — Seema Antil and Harwant Kaur — will have no choice but to match her exploits. A country can send a maximum of three participants for one category if all three clear the 'A' mark and Seema and Harwant both have the capability to achieve that feat as they have crossed the 60m barrier in the past.
Long Jump ('A' mark 6.75; 'B' mark 6.65)
With Anju Bobby George still to regain her peak form after pregnancy, all eyes will be on Commonwealth Games silver medallist MA Prajusha and Mayookha Johny. Johny has already qualified for the triple jump and it will be interesting to see if she will want to compete in two events. That will leave only Prajusha to fill the void created by Anju's absence, who has returned to the circuit but is yet to show her true form.
3000m Steeplechase ('A' mark: 9:43.00; 'B' mark 9:48.00)
Sudha Singh surprised all by winning the Asian Games gold in Guangzhou. The Western Railway athlete will be India's best bet for London but will have to do a lot better than her last season's best of 10.01.24 to stand a chance.
5000 m ('A' mark 15:20.00; 'B' mark 15:30.00) and 10000m ('A' mark 31:45.00; 'B' mark 32:10.00)
Asian Games stars Kavita Raut and Preeja Sreedharan had taken it easy in 2011 to recover from whatever niggles they had and to prepare for 2012. It is precisely why they have also decided to skip the lucrative Mumbai Marathon this year so as to concentrate only on these two events.
Heptathlon ('A' mark 6150 points; 'B' 5950 points)
In the Beijing Games, India had three heptathletes competing for the honours. JJ Shobha, J Pramila and Sushmita Singha Roy also managed to give a good account of themselves in the Chinese capital, though only Roy is currently in position to challenge for a London berth. It will be interesting to see whether she gets enough competition in the national level meets to help her score maximum points.
Find latest and upcoming tech gadgets online on Tech2 Gadgets. Get technology news, gadgets reviews & ratings. Popular gadgets including laptop, tablet and mobile specifications, features, prices, comparison.
Life
It's no surprise that given everything is geared towards promoting and accommodating obesity, the numbers are rising fast.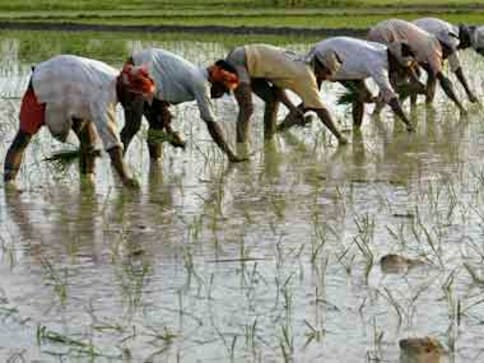 Breaking Views
There is a pronounced class bias when the media discusses economy. The process needs to be more inclusive.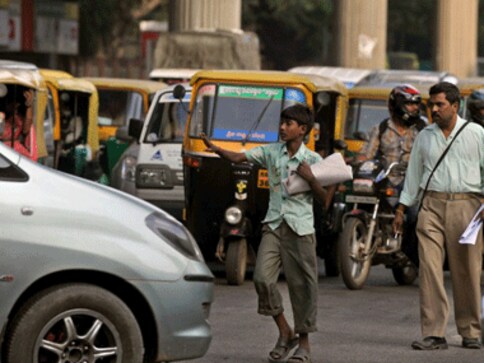 Politics
In a survey conducted across eleven tier 1 and tier 2 cities whose results were announced last week, Bangalore was ranked ninth in terms of quality of life.