Janis Joplin, feminism and sex
The contradictions of female sexual liberation were foreshadowed in Joplin's music which explored women's painful relationship with men.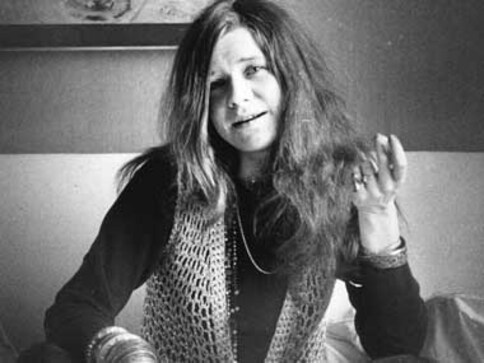 The summer of 1968 is a time every generation afterward has tried to recover. It was a summer in which Janis Joplin grooved to Cheap Thrills and Jimi Hendrix asked the world if it was experienced. Paris was revolting, Vietnam burning, and the hippies of the (first) world flocked together for free lovin' and live music. They finally reached saturation point during the Woodstock Festival of 1969, by which time the revolution was dead and gone. All that was left was decadence, and that festival has been immortalised in film and memory.
The self-styled 'sexual revolution' had its inevitable drawbacks. It created a culture which ignored consequences, as the AIDS epidemic and the failing family in later decades were to prove. A friend and I were commiserating about the fate of Delhi's slutwalk when she pointed me to this excellent conversation between three British feminists (including the erstwhile Belle Du Jour — the internet's most famous whore). They talk about the politics of appearance, and what it means to live within the cyber world's 'intensely sexualised' environs. 'Sexual liberation', having solved one set of crises, fashioned a new series of fissures. No one grasped this better than Janis Joplin, who lived and died by the mores of her time.
Ellen Willis' essay on Janis explains what I mean:
Joplin's metamorphosis from the ugly duckling of Port Arthur to the peacock of Haight Ashbury meant, among other things, that a woman who wasn't conventionally pretty, who had acne and an intermittent weight problem and hair that stuck out, who could not only invent her own beauty (just as she invented her wonderful sleazofreak costumes) out of sheer energy, soul, sweetness, arrogance, and a sense of humour, but have that beauty appreciated. Not that Janis merely took advantage of changes in our notions of attractiveness: she herself changed them… and there was a direct line from her to those apocryphal burned bras and all that followed….

…. Watching men groove on Janis I began to appreciate the resentment of many black people towards whites who are blues freaks. Janis sang out her pain as a woman, and men dug it. Yet it was men who had caused this pain, and if they stopped causing it, they would not have her to dig. In a way their adulation was the cruelest insult of all… To sing the blues is a way of transcending pain by confronting it with dignity, but Janis wanted nothing less than to scream it out of existence.
Janis Joplin's rendition of Summertime

Willis was herself an icon of the counterculture. One of the first women to take on rock journalism, she hid her razor wit beneath a disarming charm. Her book Beginning to See the Light collects her best music journalism alongside cultural and political criticism. Within its pages, she talks about everyone from Bob Dylan to Herbert Marcuse. To gladden my fellow blogger shining path's heart, she wrote "You can't go down home again', recording the Newport Music Festival in '68. Already she notices the spirit is dying, calling the festival a failure despite the fact it attracted over 70,000 people: "Instead of camaraderie, there was tension; instead of participation, consumership.." Only Joan Baez, reminiscing about the time she spent in jail for civil disobedience, revived some of the old feeling, but then she was Joan Baez.
Willis addresses the conventional 'women's issues'— abortion, pornography, domesticity — with typically fierce energy. The book concludes with her observations about a year spent in Jerusalem amidst Orthodox Jews (her brother was a convert to Orthodoxy) and the dilemmas it posed to her feminism. My favourite essay from this part of the book is 'Towards a National Man Policy', in which she investigates the shortage of eligible men that all feminists are forever bemoaning. I have had the conversation she describes — equal parts frivolous and bitter — with countless friends over countless drinks:
"Anyway", says Two Three Many, smiling, "I think we can all agree there is only one solution. Short of revolution that is. First we have to nationalise the men. Then, if it's really necessary, we can ration them."
This remains, it can only be said, sound policy three generations later.
Lifestyle
Bbuddah Hoga Terra Baap is an unabashed party album, but the duo of Vishal-Shekhar have proved yet again that commercial music need not be totally mindless.
Entertainment
DA Pennebaker captures iconic artists like Janis Joplin, Jimi Hendrix, Otis Redding, and bands like The Who, Animals and others in his concert film Monterey Pop
Entertainment
The German Film Orchestra Babelsberg has been showcasing AR Rahman's music... in India! An example of intercultural exchange or kitsch diplomacy? What's the verdict? Jai ho?