Billie Holiday and her bittersweet brand of balladry
We all have songs that get us through our moments of misery. Sorrow is a little sweeter with Billie Holiday playing in the background.
All of us have our cures for the agonising mess of daily life. I, perhaps perversely, listen to the most miserable songs I can locate before dire writing deadlines. This is when John Lennon, usually so cheery, whines Jealous Guy; when I despair with Neil Young as he insists that only love can break your heart.
On a night when the writing flows, this pathos crawls towards defiance. Johnny Cash turns up, demanding one never back down. Suddenly, it is Joan Baez, not Bob Dylan, singing Sad Eyed Lady of the Lowlands. Alongside Sara (Dylan) and Diamonds and Rust (Baez), the duo are the surest cure for self-pity I know.  No one who listens to the three songs together can avoid being cheered up. At least, you console yourself, you're not as idiotic as these legends.
The progress from the misery of 'being stood up by the gates of hell' and Cash-style resolve can (and often does) take days.  This journey, in my playlist, is dominated by the divas of the blues. The pleasure of blues standards is the emphasis they place upon interpretation and personal taste. Billie Holiday sang my definitive version of Smoke Gets in Your Eyes much like Frank Sinatra owns Moon River.
It remains a marvel, though, how songs transform with each band and each singer. How different Lorelei sounds with Sarah Vaughan's smooth lust rather than Ella Fitzgerald's wistful crooning!  This flexibility is why the best jazz-n-blues playlist is a gamble on one's mood, driven by instinct rather than thought. Songs, more than albums or artists, speak directly to the heart.
Fred Astaire and Ginger Rogers dancing to Smoke Gets in Your Eyes in Roberta
For purposes of coherence, however, it is best to go about the matter chronologically.  In the beginning, when I was 15, there was Janis Joplin. As time goes by, sadly, fundamental things apply, and Janis went the way of all affairs loved into the ground. Her voice swiftly slips into an inescapable groove in my head, and I now have to go further back in history for novelty.
There are (tentatively) three generations of blues ladies prior to the divine Janis.  There were the pioneers— Memphis Minnie, Bessie Smith— who sang to 'negro' audiences before the Great Depression. Twenty years later, Sarah Vaughan and Ella Fitzgerald saw blues-n-jazz singing turned into a popular, even mainstream, art.
The bridge between them was Billie Holiday and her 'special brand of bitter-sweet balladry.' In Jazz Writings, Phillip Larkin compares Billie Holiday to Bessie Smith, a musician from the generation before Robert Johnson. Being a woman, she never gained his stature as the 'Father of Rock' within our cultural imagination. All the same, she is formidable comparison, as anyone who has heard her sing, "I ain't gonna play no second fiddle" or 'Taint nobody's business if I do" will attest to. She was a woman, in short, used to playing lead.  Larkin writes:
Bessie Smith was a big, foulmouthed, drinking woman, ready to make with her fists (she beat up Clarence Williams till he released her from a contract), whose sexual impulses turned as readily to the chorines as to any man. At the same time, she supported all her family (her three sisters drank as much as she did, without being able to sing), and was known as a soft touch: she also, as Van Vechten photographs show, had a smile of marvellous radiance… Bessie suffered when the tides of fashion and the economy ran against her, but she stayed with her people. Billie, competing in the white world, met segregation, narcotics and prison, and her music declined into the bargain… these two women gave the world more than it could have ever repaid, even if it had tried.
Billie and Bessie also share a theatrical legacy. Edward Albee (of "Who's Afraid of Virginia Woolf" fame) wrote a play inspired by the mysterious death of Bessie Smith. Lady Sings the Blues, Billie's autobiography, was made into a movie starring Diana Ross (not quite as blasphemous as Beyoncé aspiring to be Etta James.) From Eduardo Galeano's masterful capsule-history Mirrors, here is why her life makes for a compelling tale:
Black Voice.

Columbia Records refused to record the song and the composer had to use a pseudonym.

But when Billie Holiday sang "Strange Fruit", the walls of censorship and fear came down. She sang it with her eyes closed, and the grace of her voice, born to sing that very song, turned it into her hymn. From then on, every black man lynched became much more than a strange fruit swinging from a tree, rotting in the sun.

Billie,
who at age fourteen achieved the miracle of rapt attention in the whorehouses of Harlem where she sang for her supper
who hid a jack-knife in her stocking
who did not know how to defend herself from the beatings of her lovers and husbands,
who lived a prisoner of drugs and jail
whose body was a map of needle pricks and stars,
who always sang like never before.
Billie Holiday singing 'Strange Fruit'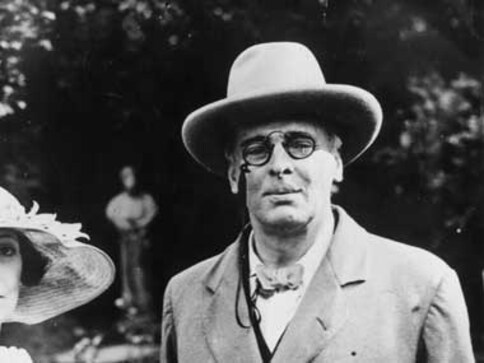 Blogs
One of the few personality quirks Yeats and Sayers shared is a failing that plagues most writers: terrible romantic judgement.
Life
Billie Holiday died with just $50 to her name taped to her thigh, but on the 100th anniversary of her birth the jazz legend is enjoying a renaissance as a trailblazer for generations of singers.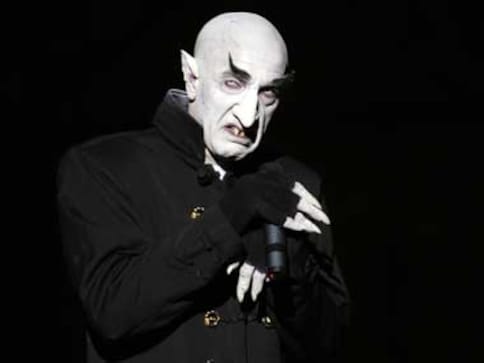 Blogs
Here is Gaiman's one and only piece of writing on vampires. It's an exquisite sestina.