Online Security Diet: 77 percent of youngsters go online for fitness tips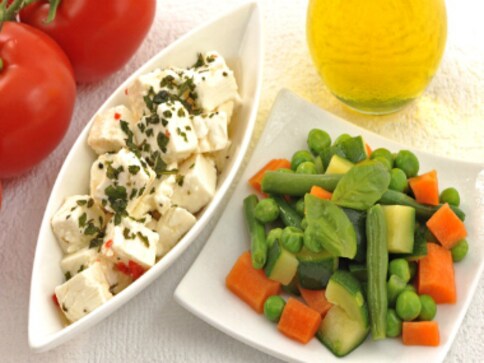 Guess what do most youngsters and other surfers look for while online? It is about the body. No, not on those lurid lines of what you are thinking as you are reading this. Youngsters online are desirous to have an ideal body.  Those between age group 21-30 years are more likely to click on promotional links around diet tips and programs and constitute 77 percent of this chunk. And if the promotional link or article features or endorses a celebrity, then around 70 percent of respondents are more likely to click the article. So curious and keen are these surfers that they are willing to sacrifice their online security and identity if it takes them a step closer to achieving desired results.
The flip side to this craving for knowing more about fitness is that cybercriminals exploit this need by creating phony weight loss ads leading unsuspecting people into digital traps.
A vast majority of the people (78 percent) that click on link for diet programs/ tips/ products did consider that it could be spam/malware.  That said, 44 percent of survey respondents have purchased a service or product from a promotional link without knowing whether or not it's a secure site
These finding were released today by Intel Security today from its new study, Online Security Diet: You Are What You Click which examines the online behaviors and attitudes of Indians ages 21 to 54 toward dieting clickbait.
The research was conducted in April 2016 by MSI International via an online questionnaire to 1,403 people in India, age 21-54. The study had 15,000 consumers participating in the study globally.  It reveals that when it comes to the desire for the ideal body, people may be willing to click without exercising caution. But the risk is that cyber criminals exploit this need by creating phony weight loss ads leading unsuspecting people into digital traps.
"Findings from our study indicate that Indian millennials (aged 20-30) are conscious about their diet, and they tend to rely on information available online for quick diet fixes, and cybercriminals are increasingly exploiting this behavior for their own benefit." said Venkat Krishnapur, Head of Operations for Intel Security's India Engineering Centre. "The study decodes the seasonality of consumer search habits, creating awareness about the importance of safe searches online. It points to the importance of being able to correctly identify potentially risky sites and emails. This is why we continue to invest in ongoing education efforts to reinforce strong habits helping consumers enjoy safer experiences online."
It is a bizarre world online with many respondents stating their willingness to share information like email address (79 percent), full name (72 percent) or age (53 percent) with a website, service or company in hopes of reaching their goal weight or dream body.
A significant number of respondents indicated that they would also share their home address (28 percent), credit/debit card details (13 percent), or even a photo in underwear/bathing suit (e.g. before/after shots) (6 percent). Yet one out of four respondents (25 percent) admitted that they didn't know how to check if the website was secure before providing payment details or personal information
Here are a few steps that you could adopt to keep yourself safe online:
Click with caution: When you see offers from sites that seem too good to be true, such as Lose 5 Kgs. in one week, don't click merrily. Check! Check! Check! Websites or emails might include phishing links that can lead you to websites that lure you into giving personal information to cyber criminals or download malware to your computer
Browse safely: Beware of phony websites. Sites aimed at scamming consumers may have an address very similar to a legitimate site, like Wait Watchers opposed to Weight Watchers. Phony sites often have misspellings, poor grammar or low-resolution images. If a site asks for personal information, double check the URL, and make sure it's the site you intended to visit and not an imposter. Use a web reputation tool that can help identify risky sites and inform you that you may be about to visit one
Develop strong passwords: Do away with the '123321' password, and use a strong one, like '9&4yiw2pyqx#.' Regularly change passwords and don't use the same passwords across all your accounts. As a way to improve the quality of your passwords, consider using a password manager
Stay up to date: The best security software updates automatically to protect your computer. Use the manufacturer's latest operating systems and allow security patches to be updated on an ongoing basis. Also ensure you have the appropriate software set to conduct routine scans
Use a comprehensive security solution: Protecting all your devices with a comprehensive security solution that can help shield you from malware and other cyber attacks.
also read
Explainers
Healthy living can be demanding. A British study found that exhaustion and a lack of motivation are the main barriers to exercising or eating right
Business
Refurbished second-hand smartphones have always thrown up the challenge of quality and it is this very aspect which has proved to be a major limitation for both sellers and buyers of second-hand phones. This start-up has found a way around the disadvantage and has successfully captured the market