Judiciary in India – Victim or Culprit?
The Indian judiciary is plagued by many ills and unfortunately the solutions aren't coming any time soon.
Last week, in the first part of a 3-part series on Criminal Justice Systems, I had looked at some of the issues afflicting the Judiciary. Taking up from where I left off....
Judge to Citizen Ratio:  One of the primary reasons for the alarming rates of pendency and delays that are associated with the judiciary is the Judge: Citizen Ratio. The ratio currently stands at approximately 13 Judges per million citizens; the global norm is about 100. Admittedly, this is not the only contributory factor, but it is a critical one nevertheless.
The adverse effect of delay on the society at large is immeasurable. The fear of law and the faith in the criminal justice system is eroded irretrievably, notes a Law Commission Report. Right!
In 2002, the Supreme Court directed the government to increase this Judge:Citizen ratio in a phased manner to 50  –  follow-up action is conspicuous by its absence, as evidenced by the fact that the actual ratio has barely improved over this 11 year period [up from 11 to 13. They say 18% improvement and I say bollocks!].
Number of courts:  A review report titled Judicial Impact Assessment , submitted in 2008 to H.R.Bhardwaj, notes:
"In the last two Five-Year Plans, the allocation was 0.071%, 0.078% and in the present Plan it is 0.07 %. With such small allocations for the judiciary, it is not clear how the situation can be improved".
Such tightfistedness directly impacts the judicial infrastructure that the country needs. While this is obvious to most of us, the high and mighty decision-makers appear to be in a state of near-perpetual somnolence on such matters. There are plans to increase the total number of courts in the country from 14000 to 18,847. Such plans, however, are notorious for their rather amusing ability to test our collective powers of credulity.
In the meanwhile, the situation keeps deteriorating – not only is pendency rising, approximately 9% of the total cases have been pending for over 10 years and a further 24% cases have been pending for more than 5 years, notes a PRS report.
Efficiency: Another aspect one could consider is leveraging technology and adopting best practices from across the globe, to improve efficiencies. For instance, there have been multiple recommendations along the following lines:
- Videoconferencing facilities to expedite trials and a speedier roll-out of the Information & Communication Technology upgrade measures. Also, NJA had developed and piloted a model whereby timetables were established for a contested case and monitored through a computerized signaling system; one wonders if this has been rolled out yet.
- Examining the merits of Oral vs. Written arguments and other such measures.
- Penalising defence lawyers who abuse the system and delay proceedings. For more on this, please see Page 195 of this document.
- Laws once instituted, need to be revisited periodically - loopholes need to be plugged, grey areas addressed and the wording modified. The Malimath Committee Report [page 24] drives this point home quite clearly. Unfortunately, the quality of debate that one witnessed in the Lok Sabha on the Criminal Law [Amendment] Bill 2013 does not inspire too much confidence on this front. As the report titled Judicial Impact Assessment notes:
"If the legislation is drafted poorly", it will lead to "an increase in the number of cases brought to the court". Why is this so complex for the lawmakers to comprehend?
- What are the penalties for initiating frivolous litigation and how often are those penalties imposed? Are there institutionalised mechanisms in place to deal with frivolous and/or politically motivated cases? When is the last time that strong punishment was meted out to someone who filed a frivolous case?
Manpower pipeline: The situation looks terrible when one ponders a tad on the following:
- It is estimated that India has about 1.2 million registered lawyers. A closer examination reveals that this seemingly large number is completely out of whack with what is needed. The Lawyer: Citizen Ratio for India stands at 1:1008, as compared to 1:260 [US], 1:280 [Brazil], 1:228 [Australia] and1:525 [UK]. While there is a strong case to be made out for NOT moving towards an ambulance-chasing culture as is prevalent in the US, there is a need to examine if we are under-lawyered in some areas and over-lawyered in some others. Rajiv Luthra [Managing Partner, Luthra & Luthra] noted that "Litigation is certainly over-lawyered; at the high end it's very badly under-lawyered."
- An estimated 70-75% of the law graduates are gravitating towards corporate jobs on account of the higher salaries, leading to a situation where, of the nearly 70,000 graduates that India churns out annually, a majority end up as solicitors/corporate lawyers while only a handful end up as advocates who practice litigation. Justice Mukumdakam Sharma expressed similar views in his farewell speech in 2011.
"The majority of lawyers in India are lawyers in name alone" noted the lawyer-turned-journalist Kian Ganz [Demystifying India's legal market] before going on to state that many of the lawyers are "poorly educated, if at all, with a law degree of questionable legitimacy from one of 900-odd law colleges; they effectively operate as fixers, making their living as affidavit-wallahs hawking for work outside small claims courts or as notaries."
- What measures has the Bar Council taken to address this issue? What is the Ministry of Law & Justice doing to reverse the trend? What is happening to the recommendations that have been made on multiple occasions by various committees on setting up an Indian Judicial Service along the lines of IAS?
Impact on India's economic health: There is a direct correlation between how the judicial systems operate and the investor confidence in that country. Moreover, it impacts the overall economic freedom and human freedom indices; a theme I touched on last month [see here and here]. The 2002 World Development Report (WDR) leans towards a similar conclusion - income and the rule of law [encompassing the collective importance of property rights, respect for legal institution, and the judiciary] are highly correlated.The same report also posits that the absence of formal contract enforcement mechanisms has limited the growth of firms and the development of financial institutions, citing research, which shows a direct relation between independent courts and the expansion of trade.
Is it time for the government to view spends on the Judiciary as an investment, rather than as expenditure? On a lighter note, a nerd with a laptop can churn out a spreadsheet that captures the ROI and payback period for such investments.
Prosecution & Investigation: Space constraints prevent me from expatiating on these twin issues; someday, I hope to cover those as well. For the moment though, ignoring the cacophony – on CBI of course -  that the likes of Mulayam and Mayawati assault us with,  let us go directly to  CBI's 2011 Annual Report [page 49], and I quote:
"It was also mentioned [to the Parliamentary Standing Committee on Lokpal] that based on its performance, vast experience and expertise, CBI is fully capable of catering to the investigational requirements of the Lokpal. The need for greater functional and financial autonomy to CBI, while retaining its present structure, was also stressed upon". Straight. Mouth. Horse. CBI. Independent. Not. Odious little arguments to the contrary, by government spokespersons notwithstanding.
There is a strong case for formulating the proposition that the Judiciary is a victim of artificially imposed arrested development, in a manner of speaking. Victimised by whom, one could ask. By those whose life begins and ends with the mantra of preserving political power even if such an abominable lust for power extracts a huge cost from the country's citizens? Is Reason getting tonked on its head by the power-drunk political establishment, even as governance and government become convenient euphemisms for the tandav of self-serving power & greed?
Whilst on Reason, I leave you with the following words from Thomas Paine's Rights of Man:
"To reason with governments, is to argue with brutes….."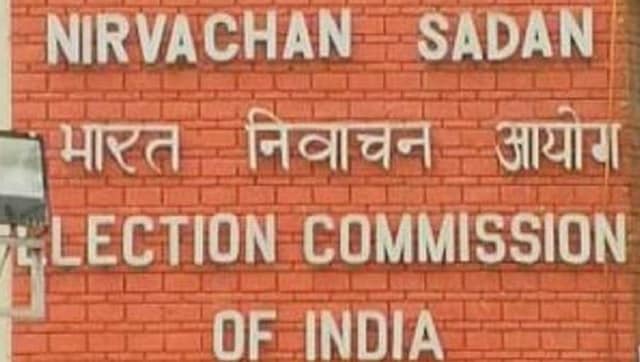 India
The Election Commission had approached the top court with a Special Leave Petition against oral observations made by the Madras HC, where it said the EC was 'singularly responsible' for the second wave of COVID-19 and remarked that its officers should probably be 'booked for murder'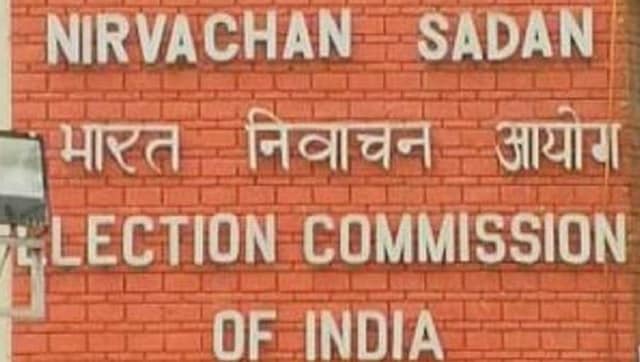 India
The media is an important and powerful watchdog in democracy and it can't be stopped from reporting discussions in higher courts, the bench observed
India
In March 2002, he was conferred the Padma Vibhushan award for his defense of freedom of speech and the protection of human rights