Is mainstream media losing its relevance?
Mainstream news media's influence in creating and communicating opinions is not on the wane, and the speed with which social media is launching a barrage of opinions is alarming.
The Independent posed a question two years ago: 'Has the British PR industry grown too big for journalism?'. Among other things, prominent PR pros talk about how mainstream media is only one part of the overall public relations gamut. Fair points, most of them.
But the question…straight and simple – is mainstream media losing its importance?
Or, will there be a state when mainstream media ceases to be relevant? We're seeing sporadic signs towards such a phase, but there is still not a good enough ecosystem for alternate media.
Online media (social media?) reports news occasionally (a plane makes an emergency landing near my house – I tweet it!) but this group lacks the power, time, backing and motivation to consistently report news. Many such people reporting news on an individual level across the globe still do not make it a credible or predictable news channel. Nor is it valid to consider online media that has modelled itself along the lines of mainstream news media – TechCrunch, for instance.
So, from a news perspective, social media will continue to be a news source to mainstream news media, but not mainstream news media itself.
Not convinced? Consider this. There are many folks who claim that they get their 'news' from tweets. Fair enough – but is there enough context on tweets? Your favourite artist winning a Grammy is a blurb on Twitter, but a news report on NYT. You are made aware of the headlines on Twitter and head to a longer news source for complete context. There are exceptions, like Iraq, where social media effectively helped circumvent a governmental clamp on mainstream news media.
Now, here's the second part of the equation – opinions. Or, the 'views' part of 'news and views'.
Mainstream news media, till the arrival of social media, held an inordinate amount of control over opinions. But today, everyone with an internet connection is showcasing his/her opinion – as a blog post, comment, video, photo and so on. Right, wrong, biased…well, those are opinions too! Is it blasphemy to compare journalistic opinion with blogs? Of course, that's what it sounds like, but that is precisely the danger journalists/mainstream news media is facing, when it comes to opinions. It is opinions part that is gradually being disintermediated from mainstream news media, while they still hold the reigns on news reporting.
However, mainstream news media's influence in creating and communicating opinions is not on the wane – rather, the speed with which social media is launching a barrage of opinions is alarming! Mainstream media no doubt has some of the most influential voices who have built an impressive profile for themselves over the years, but, with the onslaught of social media, they have a formidable, collective opponent.
What the opponent does not have is an influential platform. This is where search comes into play… in enabling access, usually aggregated, to opinions on assorted topics, from social media. It still isn't perfect, but is a decent work-in-progress.
How people working within the mainstream news media retaliate is primarily by getting into social media, activate their own channels (many times, separated from their parent media organizations!) and create content online. It works, depending on how smart a person is – we see many journalists using Twitter/ blogs effectively, for personal branding and opinion sharing… and even to push traffic for their stories in their parent publications' online portal.
The other response from mainstream news media is, understandably, to up the ante in their current stronghold – platform. People pay to consume news and opinions in a predictable manner from mainstream media – yes, it is declining alarmingly, but that is the model. When they are seen clamoring to a device like iPad, it is a desperate attempt to beat social media opinion creators before they can come up with a credible and powerful platform that answers the problem of predictable, convenient accessibility backed by a revenue model.
I'm sure this is a dicey topic and opinions may be hugely divided. So, bring it on – let me learn and change some of my opinions too!
Find latest and upcoming tech gadgets online on Tech2 Gadgets. Get technology news, gadgets reviews & ratings. Popular gadgets including laptop, tablet and mobile specifications, features, prices, comparison.
News & Analysis
The clip focuses on the Ladakh episode where enemy soldiers can be seen parachuting down to Indian bases.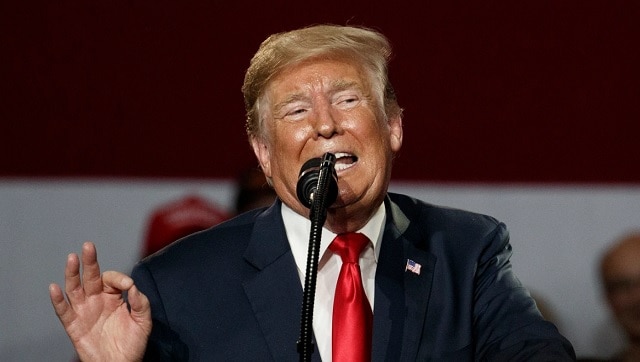 News & Analysis
Twitter, while announcing its decision to permanently suspend Trump's account, cited plans circulating online for future armed protests around the inauguration of US President-elect Joe Biden
News & Analysis
With Trump now banned on Twitter and Facebook, Parler had been a logical choice to become his next megaphone