Despite defeat, many stepping stones to success for BJP
The real problem behind the doom and gloom in the BJP seems to be the hype and unrealistic expectations the BJP PR machinery created for itself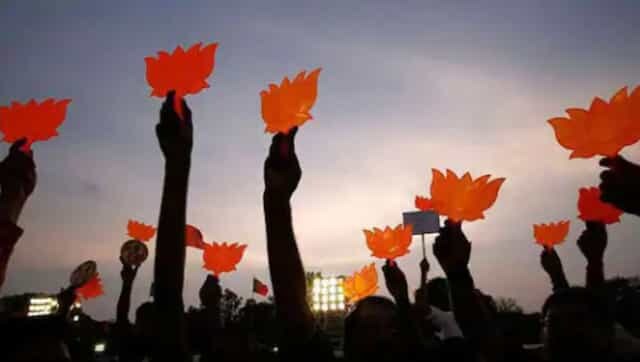 Many seem surprised that the BJP didn't win a whopping landslide in Bengal as had been predicted by many — despite the fact that not one single election forecaster had actually said so. This doesn't matter, because the BJP's performance has been remarkable even in defeat.
First, let us consider the totality of what has happened. The BJP for the first time has emerged as the only Opposition to the TMC in West Bengal and will be the strongest Opposition party Bengal has seen since the 1996 election. For all intents and purposes, this is the first time in a quarter of a century that Bengal actually has an Opposition. Crucially, the empress herself has been dethroned, Mamata Banerjee losing her Nandigram seat to Suvendu Adhikari.
In Assam, the BJP has won a spectacular victory despite all the naysayers who misread the CAA/NRC as a "communal" divide rather than the reality of it being an ethnic divide. In Tamil Nadu, it has created history by opening its account with four seats – not just in any constituency, but three very important urban centres – Coimbatore, Tirunelveli, and Nagercoil – the heart of Kanyakumari.
The true game-changer though has been Puducherry, where the BJP has for the first time not just broken through in a bastion of Dravidian politics, but is also critical to the alliance, holding the balance of power winning six seats where the AIADMK scored a zero. If you add the Tamil Nadu and Puducherry results together you see that the BJP's movement in the Tamil heartland has been nothing short of spectacular.
Add to the fact that it decisively defeated the overhyped Kamal Haasan in a direct one-off contest in a state where film actors are gods, this is nothing short of spectacular. Kerala has been the only state where it has nothing to cheer about, with the BJP losing the only seat it held and not succeeding in getting the face of its campaign, E Sreedharan, elected. This despite having the single-biggest RSS shakha anywhere in India.
Indeed, if we contrast the BJP's Bengal performance with Mamata's own political graph, we'd understand that winning Bengal is a process, not a phenomenon. Consider this: When Mamata took over the leadership of the Bengal Congress from a completely discredited Siddhartha Shankar Ray in 1996, she started off with 82 seats, not too far from the 77 where the BJP stands today. By 2001 she had broken away from the Congress and formed the TMC and while her seats plummeted from 82 to 60, she did ensure the UPA alliance she fought as a part of, including her former party the INC, won a total of 89 seats.
In 2006, when she did not contest but fought in alliance with the BJP she came crashing down to 30 seats. That too did not deter her, and in 2011 she became chief minister on the back of a landslide that ended 35 years of communist rule. Essentially despite her guts and charisma, it took her 15 years to become the dominant force in Bengal.
Now contrast this with the BJP. It realistically opened its tally as more than a single-seat player only in 2016 with a measly three seats. Unlike Mamata, who had inherited the formidable Congress electoral machinery, the BJP was starting from scratch. Despite this, to go from just three seats and 10 percent of the vote to 38 percent and 77 seats is nothing short of remarkable. What is even more remarkable is the fact that the 28 percent vote bump it saw this election was entirely from the Left and the Congress both of whom have been wiped out not winning a single seat. The Left saw a full 15 percent drop in its vote share, ending up with a pathetic 4.6 percent and the Congress lost a full 9.3 percent, retaining just three percent.
Most of this Left + Congress loss of 24.3 percent seems to have transferred directly to the BJP. The BJP seems to have picked up an additional four percent from elsewhere. This again is nothing short of remarkable, given that one would have expected the ideological Left and Congress vote banks to be incompatible with the BJP, and yet here we are.
The real problem behind the doom and gloom in the BJP seems to be the hype and unrealistic expectations the BJP PR machinery created for itself. What was worse was that opinion polls, instead of correcting this PR, failed to see the impending TMC landslide. Moreover, everyone seemed to have forgotten that voters are intelligent enough to know the difference between a central election and state election and vote accordingly – a principle that has repeatedly proven true in state after state and election after election. This is why the projection of the 2019 Lok Sabha election onto Vidhan Sabha Constituencies which shows the loss of 44 seats by the BJP is not a very good baseline or methodology to follow.
This doesn't mean there is no blame on the ground to go around for the BJP either. For starters they fell for the "Modi magic" trap, pitting Modi against Mamata despite knowing states vote differently in Central and state elections. Then there was the issue of not using the full potential and knowledge of TMC imports like Adhikari and Sovan Chatterji. It turns out this phenomenon became particularly bad after 2019, where centrally deputed campaign managers, despite their talent, felt that they knew more than local leaders who had been honing their ground knowledge over decades.
Then there was the case of parachuting anyone with a Bengali-sounding last name from Delhi and making them contest in areas that were staunchly pro-TMC and represented by TMC veterans or people with enormous local recognition. Lastly, while "Jai Sri Ram" definitely resonated, to allow to completely subsume "Joy Maa Dugga" was never going to be good politics. Knowing full well that its tactics have succeeded against the INC but always failed against regional apparatchiks, be it West Bengal, Odisha, Andhra or Tamil Nadu, the BJP needs to give up centralised electioneering and create local leaders. Making Adhikari the Leader of the Opposition in the Vidhan Sabha and handing over control of future election planning and electioneering to him would be a critical first step towards course correction.
While it can be said that centrally directed mismanagement has cost the BJP, we must not forget that this is a huge improvement for the BJP. But this is not a time to rest on laurels, this is a time for introspection and self-improvement.
The author is senior fellow at the Institute of Peace and Conflict Studies. Views expressed are personal