Going to Goa with an elephant on my back
An NRI heads to Goa and finds himself stuck between scary tattooed Russian mobsters and obnoxious NRI families in the pool of the five star hotel.
It's noon.  I have just had my first shot of coconut feni and I am ready to attempt to capture my impression of Goa.This is Goan moonshine that knocks you on your butt.  It is slightly more palatable than the cashew version, but it's all relative.
We spent the first few days in a secluded hotel in Morjim, North Goa.  Morjim is the hangout for hippies and Russian mobsters.  It has beautiful beaches with food shacks including a famous French one.  Scary looking guys, the Russians, not the hippies.  Their unbuttoned shirts reveal their Army or prison tats.  I guess somebody has to run the night scene and provide the mind-altering stuff.  At one of the local joints a couple of the Russian patrons moved the fan that was cooling our table.  My overheated self got up, saw the tats, and quietly sat back down.
Are you being served?
We then moved to a "kid friendly" five star in South Goa.  What a nightmare!  This is where white people come to don their Speedos and turn into lobsters.  The NRIs (Non Resident Indians) come to dote on their first born in the pool and treat the staff like dirt.  I tried to be extremely polite to the help, which resulted in me watching everyone else being served.  So I played the part.  Act like a rich Indian and treat the staff like dirt and you get waited on hand and foot.
The daily room rate of Rs 14,000, in this five star, is unconscionable.  I imagine this rate is to keep out the local riff raff.  How does this translate:  A trip to Thailand, including airfare for two and a five-day stay at an all-inclusive five star, is equivalent to a five-day stay here.  We paid, in Bali, a slightly lower daily rate for a five-star villa on the beach with a private plunge pool.  A call center employee would make about this much in a month.  Of course, the call centre employees have it easy, they are relatively on the higher end of the totem pole.  This is to say that about 70 percent  of the country makes less than this amount.  Let me repeat: 70 percent  of the country makes less in a month than the daily rate at a five star in Goa.
The elephant on my back
Twenty some years ago I was the riff raff.  But I was lucky enough to be able to leave the country. I left India a decade before the country opened to multinational corporations and a couple of decades before the call centers.  The guilt is all about knowing that I am just a door closing, a lucky break away, from being a lower middle class clerk riding the overcrowded public transit, struggling to survive. Needless to say that whenever I visit India I carry this elephant on my back.  As a matter of fact, I believe this guilt is always with me.
Meanwhile, there is a 400-plus people wedding in this five star hotel.  They have booked out over a 100 rooms including all the ocean-facing ones.  There are about four tour busses taking the guests sightseeing around Goa.  There is a raging party happening every night.  The wedding party is a Sindhi family now living in Palma de Mallorca, Spain.  The hosts are footing the entire bill they are diamond merchants after all.  Where is your sense of guilt, people!
Only lemon butter
Our protest of the five star rates has us eating at the local beach shacks.  They do not serve Goan food here.  The cook is Nepalese.  "Sirji, the tourists don't like spicy food", he explains.  We do lemon butter."  What!  These wankers fly ten plus hours to have seafood in lemon butter.
Is there any good news?  Yes, Martin's corner is back.  This local favorite had lost its charm and patron a few years back.  On a visit a dozen years ago the patron had lamented to me about his failing health and the disinterest of his sons, including one of them working on a cruise ship far away from home.  After his passing all three boys have made their way back home teaming up with their mother in the kitchen.  They have live music every night.  How Goan!
Subscribe to Moneycontrol Pro at ₹499 for the first year. Use code PRO499. Limited period offer. *T&C apply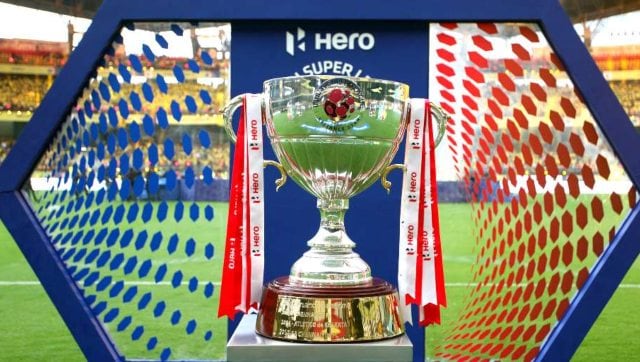 Sports
The ISL semi-finals begin on 5 March at the Fatorda.
India
RS Sharma, chairman of the Empowered Group (EG) on COVID-19 Vaccine Administration, said there were no glitches in the system and that citizens can register for their vaccine by using the Co-WIN 2.0 web portal or Aarogya Setu app
Sports
After securing the League Winners Shield for the first time, Mumbai City will hope to achieve another feat in what has been an incredible season.