I'm not a sportsman. As a teenager I joined a cricket academy and realised that I could neither bat nor bowl. I was relegated to the role of a wicket keeper whose job, as far as I could fathom from watching Nayan Mongia, was to look constipated, yell Gujarati cuss words and initiate a lower order batting collapse. One day, a delivery hit my glasses and I ran around the pitch yelling "Khoon! Khoon!" in what is probably the most dramatic moment in Punjab cricket history after Angad Bedi's cookery show.
To prevent further embarrassment, I joined the school football team. After causing an own goal because of a badly timed header attempted while wearing my turban, I was made goalkeeper. In a crucial match, Delhi heat caused the soles of my 100-rupee-polished-every-Friday-to-prevent-punishment white canvas shoes to melt and stick to the grass, leading to an unnecessary Fukushima of my family jewels. My father was right. There was no future in sports.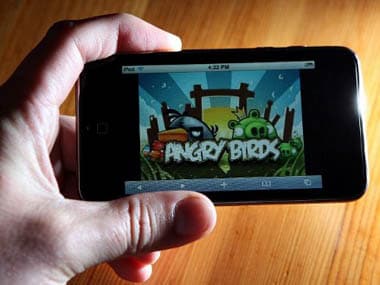 Luckily, I had many classmates who felt the need to prove their sporting prowess without engaging in physical activity. Through this piece I want to pay tribute to some of those sports that helped shape our entire generation.
Pen fight: The pen fight ended the debate between the might of the pen and the sword forever. Millions of boys who spent the beginning of each class asking girls for an extra pen found a reason to carry an entire pencil box, preferably with a DragonBall Z 3D sticker. The rules were simple. Each participant would try and knock the other's pen out of the desk by the flick of a finger. Many started with a Reynolds 045 only to discover that weight was key to victory. Metal sharpeners were attached to pilot pens, erasers attached to nibs and what better than a pen with the entire body covered in rubber? This seemingly pointless game taught us adaptation, precision and that Raveena Tandon was an absolute liar because no girl wanted to sleep with you for carrying a Rotomac. Likhte likhte love ho jaaye my ass.
FLAMES: To get over this rejection and determine what relationship we would share with our love interest, we turned to an unfortunate satireference titled FLAMES. We would write our name with our partner's and cross out alphabets that were similar to reach one of the following relationship statuses.
Friends, which was contrary to what I had learnt in Maine Pyar Kiya (ie ek ladka aur ladki kabhi dost nahi ho sakte)
Lovers, something that would lead me to the nearest Archies and serenade her with a photo frame with white people's pictures inside
Adore, a feeling one reserved for one's mother
Marriage, because which teenager doesn't want to spend his life with one girl?
Enemy, which was heart-breaking as the last person you would expect to ruin your chances of being class monitor is your fictional lover, and
Sister.
This game was obviously designed by a woman to screw with our heads
Not only did FLAMES make us believe in the power of scientific experiments but also made us all better tambola players.
Finally, the toy that taught us the most, the tazo. The tazo was to us what money is to Sharad Pawar. In fact, if a packet of chips is the environment, then Sharad Pawar would rip every packet of chips just to get that tazo. Sometimes a packet would have one tazo. Other times, two! Shopkeepers would rip open their own packets of chips just to sell the tazo for twice the amount. How can India not be corrupt if a child cannot even get a tazo without paying twice the amount? Arvind Kejriwal probably beat up kids for their tazos. Our social status was determined based on the number of tazos in our box. Even the S in FLAMES was changed to "Saale ke paas tazo nahi hai". You get the idea.
I look at these new age kids with their Angry birds and Ninja Hattori (at least cover your face, you're a bloody ninja) and feel sad. What sporting legacy are we leaving behind? Is this all our kids will learn? What about Name Place Animal Thing? Who will beat China at Pakdam Pakdai? What about Antakshari? Will Hide and Seek just be a biscuit? I should probably stop.
Updated Date: Aug 07, 2013 11:48 AM