From IPL spot-fixing to political cop-outs: Why India has lost faith
The only option left for the common Indian, if you ask him, is to treat the daily nightly newscasts as entertainment.
If the Indian citizen is cynical, if he does not think that his going out to vote would make a difference, you cannot fault him. He is numb by now because he is unable to find a way out of the mess the country has been thrown into. He believes there are further lows to be hit.
If one were to look for a recent milestone in the slide, there are many to pick from. From the way the CAG was ridiculed, to the way  the Public Accounts Committee (PAC) refused to give a hearing to A Raja and allowed the First Family's son-in-law Robert Vadra off the hook, to the way Pawan Bansal's case suddenly goes cold in the media... the list goes on.
Even in the appointment of the chairperson for the National Human Rights Commission, the process was so ham-handed that the leaders of Opposition received the note for their signatures with the space meant for the name of the nominee left blank!
The Indian Premier League's sleaze, the gravamen– all along suspected but not pinned down even now entirely – has begun to surface.
Little wonder an Indian citizen, with his passion for cricket, believes the end of the world is anon.
The only option left for the common Indian, if you ask him, is to treat the daily nightly newscasts as entertainment. He has left judgement to his own good sense, and again strangely enough, to the media to lambast and pillory alleged culprits despite knowing that police cases mostly come a cropper in courts.
Posts on Twitter and Facebook showcase the citizens' daily cathartic moments when even the pious media is a target. If you notice, there are hardly any serious strings of comments that make for a serious discussion as the strong feeling is nobody cares.
It is as if the cynicism is hardening into a state of unremitting numbness because the realisation has dawned that a citizen does not count anymore. The ingrained belief is that those in big posts are not just prone but bound to commit the biggest of frauds and also be their own judges.
In such situations, the eminence of institutions which are to protect the citizens and their interests, already badly damaged, offer no succour for two reasons.
One is that the hurdles in reaching them as well as the time taken to realise, if any, benefits that can flow from them. The officials have to be bribed, as well as the case with the police. States remain without anti-corruption ombudsmen like Lok Ayuktas, Human Rights Commissions at the state level are non-functional as in Maharashtra, and law makers instead of doing their duty, indulge only in politics.
Sailesh Gandhi, a former information commissioner for RTI, wrote in Indian Express that "Justice BN Kirpal, a former chief justice of the Supreme Court of India, has, in an affidavit in a New York Supreme Court, stated that justice cannot be obtained in India because of the long time it takes".
There couldn't be a worse commentary but the Indian citizen also makes up his mind about the insularity of the Indian system by what he reads in the newspapers though he rates their credibility rather low. They relate not just to the biggies but also about things that touch people like us.
Let me list a few of them from one single newspaper, The Times of India, spread across two days, 24 and 25 May, 2013. They relate mostly to Mumbai but are good cases in point. You could extrapolate to other states with the same telling impact:
• A panel of 'experts' left out Arunachal Pradesh from school textbooks – could be a delight to the Chinese – are axed but their names withheld by the authorities.
• A 700 metre flyover to replace a subway that gets flooded every monsoon but takes all of three years to build.
• The Home Minister agrees to let the Director General of Police to decide on appointments to keep to a proper line of command but policemen get politicians to intervene in individual cases and the government obliges.
• Eleven Road Transport Officials who are Inspectors have put in their requests not to be promoted and being a 'lucrative' department, the reasons are not hard to guess.
• Mumbai's municipalised bus transport system tells the people not to kidnap errant drivers but come and complain and accept damages for accidents.
• CBI, despite it being a dirty tricks department of the political party in power, is often the only recourse for crime detection and there, officers, along with Anti-Terror Squad of State Police, may be probed for being deliberately anti-Muslim.
• Medical seats are sold for prices ranging from Rs 12 lakh to Rs 30 lakh per seat.
• With rains just a couple of weeks away, the civic body is yet to complete desilting and repairs of drains, which if they don't function, can flood the city.
• Though 1.4 lakh seats in Management, Engineering, and Architecture are vacant – meaning in excess – 11 new colleges are approved because of obvious political considerations; seldom is a college started without political patronage.
Stemming from these are the following questions which are not rhetorical though they may sound to be:
• If this is the daily fare, who then needs a Pawan Bansal, an Aswani Kumar, a D Raja, an IPL to tell us the sordid story of Indian venality?
• Who then would believe that we are somehow getting there when we have actually lost our way in sixty odd years of a Republic?
• Who would then believe that were a Purposeful State, where law matters?
Restoring our faith back in the country is not going to be easy.
But who cares!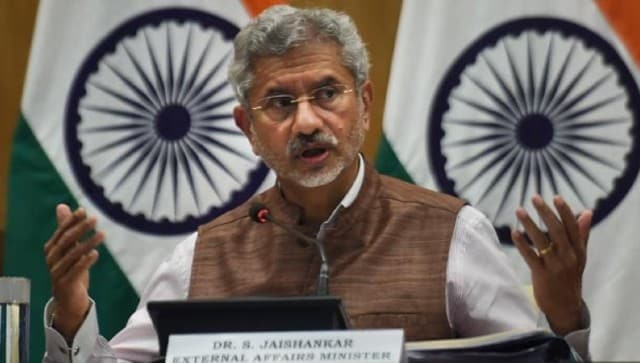 World
But through the bonhomie, India would do well to keep one eye firmly on another partner in West Asia with whom it has enjoyed cordial ties largely based on its energy requirements: Saudi Arabia
India
Frontline and healthcare workers were assigned additional duties to help manage the public health emergency. But while the number of tasks expected of ASHAs kept increasing, the protective gear dwindled
India
The Centre will take over from states, which were supposed to be carrying out about 25 percent of the country's vaccination work, and continue with its ongoing inoculation efforts