Snapdeal lay-off: Bear the pain for now; ecommerce may turn the corner in near future
None of the top five online firms have done well in 2016. Amazon India, Flipkart, Paytm, Snapdeal Shopclues have reported losses in 2016
The current heartburn in the ecommerce sector with the companies taking some hard decisions is likely to pay off in the medium term helping them to turn profitable, say analysts. The comment has to be seen in the backdrop of Snapdeal and others retrenching huge work force in a bid to cut costs and turn profitable after burning cash for the last few years.
Cutting down employee strength with an aim to profitability is one of the right ways to go about to reach the goal of profitability. In the current scenario, there could be a short-term heart burn as there may be staff rationalisation or giving up of rental/warehouse space etc, points out Sreedhar Prasad, Partner – Ecommerce & start-ups, KPMG in India. He is happy with the way the ecommerce arena is playing out and says it is good for the country. This could, along with other strategies, help the sector to become leaner and unambiguous in a couple of quarters, he says.
Snapdeal handed the pink slip to around 600 employees this week while Flipkart, the home-grown marketplace, did the same to around 1,000 employees last year.
Losses along the way
None of the top five online firms have done well in 2016. Amazon India, Flipkart, Paytm, Snapdeal and Shopclues have reported losses in 2016. Amazon India reported revenues of Rs 2,275 crore for the year ended March 2016, compared with Rs 1,022 crore in the previous year but its loss shot up to Rs 3,572 crore from Rs 1,724 crore in the previous year.
Flipkart Internet, the marketplace unit of Flipkart, reported a loss of Rs 2,306 crore for the year ended March 31, 2016, while its revenues increased 153 percent to Rs 1,952 crore from Rs 772.5 crore in the previous year.
Snapdeal's losses more than doubled to Rs 3,316 crore in the year ended March 2016 while revenues grew 56 percent to Rs 1,457 crore from Rs 933 crore in the same period. Paytm saw its net losses widening four-fold to Rs 1,549 crore for the year ended March 31, 2016. Tiger Global-backed ecommerce company Shopclues reported revenues of approximately Rs 900 crore during the year.
The ecommerce players have been faced with multiple challenges over the years. Recent surveys and studies indicate that the funding for start-ups is likely to become a trickle with fund managers tightening the scope. The need of the hour is flow of capital, say people in the start-up ecosystem.
A joint report by KPMG and CB Insights revealed that funding into start-ups has nosedived by as much as 24 percent from the 2015 December quarter of 48 percent to $1.15 billion in the first quarter of January 2016.
Ecommerce not to blame
What Snapdeal co-founder Kunal Bahl and Rohit Bansal stated in a mail to their employees that they would not be taking a salary this year, it is 'praiseworthy', say most experts. They reason that decisions to cut off staff strength are not taken solely by the founders or co-founders but forced down by investors, regulators and the like.
The ecommerce sector is relatively new to the country. It has no benchmark or precedent to look at and change its strategies. Prasad says, if you look at the top ecommerce companies in India the ratio of topline to staff is very fluctuating. There are some unicorns in India which have one billion GMV with less than 1,000 as headcount. Contrast this with some others with a staff strength close to 8,000-9,000. "The ratio of the number of people to deliver top lines in ecommerce firms is skewed currently. The fault is not that of the ecommerce players per se but because the industry is new to India and hence has no clear precedent to follow. So they were not clear in the earlier years on the right construct that is required," he said.
Another reason is that the ecommerce players went on a hiring spree as it were and recruited more people from B-Schools and graduate colleges and when these candidates joined the firms, many of them did not get clarity about their career path. Since December 2016, the number of B-School and graduate hires have come down in this sector.
Another initiative earlier was to acquire small companies at relatively low valuations. But now the ecommerce players are evaluating what these companies are contributing to their growth. They are now willing to sell them or shut them down.
Many of the ecommerce players have had high marketing spends, this is also being evaluated today on the RoI of these spends.
Consolidation will be the name of the game, says Anil Talreja, Partner, Deloitte Haskins & Sells. He says that consolidation will be looked at for sustainability and growth. This may require realignment of staff, salaries, et al.
The overall trend seen is a slowdown in hiring by start-ups. "The days of hyper-aggressive hiring by start-ups are gone. The mantra now is to hire only when it is very essential. With VCs taking a more cautious approach to funding, and consolidation being the norm across sectors, many start-ups are finding it tough to sustain their hiring levels. Also, with most of them focusing on their burn rates, the trend of hiring highly-paid professionals from bigger companies, or from premium B-Schools and engineering colleges is on the ebb," says Ajay Kolla, Founder and CEO, Wisdomjobs.com.
The only way to go forward would be to cut out discounts as that strategy has clearly not worked. "Customer service and experience will be the most key distinguishing factor and that is a good thing for the industry," says Prasad. He feels if in the next two quarters the ecommerce players are able to get their act together, with the new India where the government is proactive in setting up digital infrastructure, enhanced wifi penetration in tier 2 and 3 cities, the companies can look at other modes like focus on variety and speed of delivery and attract new customers in these places for whom discounts were never a habit.
also read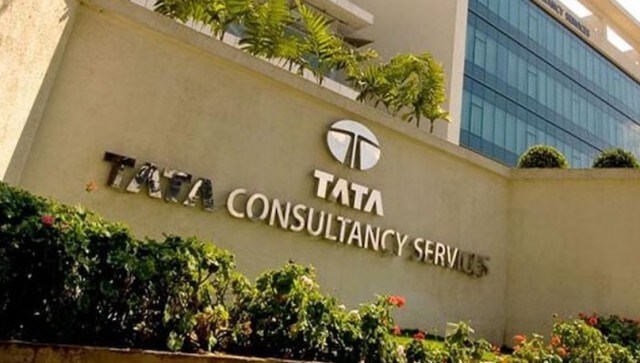 Explainers
TCS has begun delivering notes to staff members who don't put in at least 12 days of in-office work each month. The IT company reportedly threatened employees with disciplinary action if they failed to abide by its new policy. The firm is just one of the many that has put an end to work from home
Entertainment
Zee Studios and Roy Kapur Films has announced their collaboration on a high-octane, action-thriller featuring Shahid Kapoor in the lead
Entertainment
Priyanka Chopra Jonas starrer Citadel will or will not come out with Season 2. Some reports say that they wont. But the speculation is still on.