Borg, Tyson, Holyfield and the circle of bankruptcy
Instead of entrusting ex-sportstars with commonplace jobs like ticket collectors or protocol officers or clerks, they should be trained to take on more professional careers.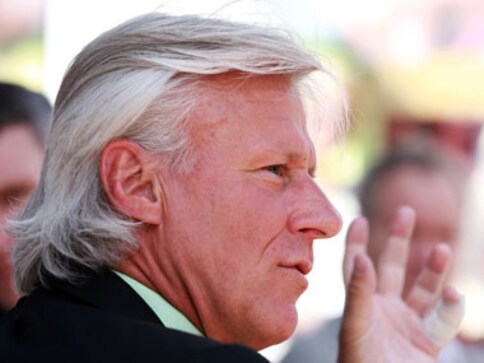 We've all heard of Bjorn Borg. Former world number one and winner of 11 grand slam titles between 1974—1981, he was one of the all-time greats in tennis with career earnings running into millions. Yet in 1989, he declared bankruptcy. He was forced to sell of his house and even considered auctioning off his five Wimbledon trophies.
And yet Bjorn Borg wasn't the only one affected such circumstances. Big names in sport such as Evander Holyfield, (4-time Heavyweight Champion of the World with estimated lifetime earnings: $250 million), Dorothy Hamill (Gold medalist skater; America's first darling Olympian with estimated earnings: $1-2 million per year in endorsements), Scottie Pippen (6 NBA championships with Michael Jordan, forward for the Chicago Bulls with estimated lifetime earnings: $120 Million), Marion Jones (3-time Olympic gold medalist with estimated earnings: $7 million per year), Mike Tyson (Undisputed heavyweight boxing champion of the world, youngest man to ever win the WBC, WBA and IBF Heavyweight Titles with estimated lifetime earnings: $300-400 million) also lost millions of dollars and went bankrupt. To be able to recover from that situation is tough.
Mind you, these were prominent champions in their respective sports who made a lot of money and happened to lose it as they were misled or misinformed or plain ignorant about managing their finances. After all, in some sports and certain countries, you have the opportunity to earn millions through your sports career while in others you may not be as lucky. But what happens to those sports persons who don't earn millions to begin with but still have to make do with their sports earnings long after they have retired from professional sports. They too face similar challenges when it comes to managing their finances.
The career of a sportsperson is relatively short as compared to other careers. With the physical demand, mental intensity and competitiveness of sport, on an average the tenure of a sportsperson is about 5 years. During this period, most sportspersons pursue a minimal level of academics. After competitive sport, the sportsperson looks around for avenues to get by, sustain their lifestyle and guard their pride.
Thrown into the corporate world, with minimal education and no specialty in any field (other than sport), the sportspersons would be offered a basic level job. A champion, at any level, would find it difficult to be treated in a mediocre fashion. You can't be treated with respect and revered for a large part of your life and then suddenly be 'one of the pack'.
In a lot of Western countries you have no protection — after retirement a sportsperson is completely on their own. In comparison, the sportsperson is somewhat protected in countries like India and China where the government companies take some onus for sportspersons under the Corporate Social Responsibility model.
However, that is fast changing.
"In the past, retired athletes were given jobs in State-owned companies or government organizations, but such opportunities are rapidly disappearing," said Zhong Bingshu, vice-principal of Beijing Sports University. "Even college graduates find it difficult to get jobs, let alone retired athletes who know nothing except how to run or play ball games."
The earnings from these basic jobs are just that — basic. Its hard to maintain one's lifestyle and ambitions once you move from relatively high earnings to a modest sums.
Hence, after retirement, numerous athletes prefer to stay close to their sporting profession in the capacity of a coach, commentator, agent or a sports federation official. But these slots are limited.
Therefore, generally the earnings of a sportsperson in their 'playing days' through prize money, endorsements and awards constitute a major chunk of their savings. So when these savings dwindle due to over-indulgence, carelessness, ignorance or misfortune, the sportsperson is hit really hard. Also, a sustained and consistent income is a concern especially if you have to support a family.
After all, the sportsperson may no longer be able to earn directly through what he knows best — the sport itself. Due to financial compulsions, a few are forced to come out of retirement and try their hand at competitive sport again but they are seldom successful.
Unlike the plight Bjorn Borg, Amitabh Bachchan took on a great deal of endorsements after he ran into financial trouble due to an ailing company and was able to bounce back. But unlike showbiz, sport has a finite tenure that is very age-dependent. Once you cross a certain age mark, physically it is next to impossible to keep up with the youngsters and the demands of the sport.
Addressing these concerns to an extent, the Sports Ministry has an ongoing monthly pension scheme for former international medalists. Though the amount is meagre, there is atleast something in place. But as the saying goes – instead of giving the man fish, it is wiser to teach him how to fish.
Therefore, it is imperative to help current and former athletes to navigate the bumpy path from the sports field to the professional world. Instead of entrusting them with commonplace jobs like ticket collectors or protocol officers or clerks, they should be trained to take on more professional careers keeping in mind their acumen and standing in society.
No doubt that the sportspersons would require training to build up their capabilities, but they should be given this chance. Universities, business houses and corporations should put faith in them and encourage them to learn new skills so that they may stay away from the frustration of a mundane existence.
If we as a country aspire to be the best in sports then we should invest in building the necessary systems that can provide a dignified life and career to ex-sportsmen after their playing days are over. Only then will we be able to truly tap our masses to produce many more Tendulkars and Vishwanathan Anands to take on the world and achieve our rightful place in the community of sporting nations.
Explainers
It is football's greatest show. The pressure is intense. What keeps the footballers going? What do they eat? Mostly carbs and proteins to fuel their bodies
Sports
PT Usha is one of the greatest athletes to have ever come out of India and brags four gold medals and seven silvers at the Asian Games.
Sports
The other six SOMs are M M Somaya (hockey), Rohit Rajpal (tennis), Akhil Kumar (boxing), Suma Shirur (shooting), Aparna Popat (badminton), and Dola Banerjee (archery).