An ode to Rekha, our newest MP
Rekha has shades of Mata Hari, the parliamentarian as the forbidden fruit, a visual relief from the grossness of everyday.
Some of the most fascinating events on TV have been advertisements. Among the most intriguing of these has been the Ad for Olay, the cream that disguises or demolishes old age. A wonderful array of yesterday's stars, from Madhuri Dixit to Karishma Kapoor testifies that Olay is more than a cosmetic event.
Olay brings into focus the problem of aging. To age with grace and style so as to be almost ageless is a craft. It calls for skill, character and grace. Two film actresses in our times have captured the essence of it. The first is Hema Malini, the BJP Member of Parliament and the second is Rekha. They are two Tamilians who bridged the great divides of Bollywood- the gap between North and South, old and young, the conventional and the autonomous.
Of the two, Rekha has a more stunning mystique. When she took her oath in Parliament, one realized that here was a woman who constantly reinvents herself to remain a woman. Rekha like Helen evokes a past but Rekha unlike Helen threatens to be an icon of the future. She commands the present while retaining a Greta Garbo-like distance. Rekha knows she is an event and the strength of her art consists in her presentation of herself. She might have loved life but Rekha has always dated controversy. On the one side, one sees an immaculate woman and on the other, her double soaked in a bubble bath of controversy, playing 'this is me and not me' with three generations of Indian males.
The legendary Life magazine immortalised her as one of the first Indian actresses who dared a kiss. She stood plump and ungainly in 'Sawan Bhadon' making people wonder who had invented her. Regardless of origin, Rekha knew she was going to reinvent herself. She created a style, a set of cameo presences showing cosmetics can be Machiavellian art. She published a Jane Fonda-like exercise book to add to her brand name. Her films were an extension of herself. Who can forget 'Umrao Jaan' as the reinvention of the erotic, the woman who desires but eludes desire. Rekha has tried marriage like other people try on dresses. She exudes sexuality but remains untouchable. She is the one Bollywood icon whose present is a legend. The beauty of her skill, like Amitabh, lay in the fact that they remained perennial by being distinctly protean. Yet while Amitabh suffers from "seriousity" to coin a necessary word, there is about Rekha a touch of innocence, of play, of laughter seeking to state, 'I am me, figure out what you will'.
Indian women as they grow older either shrink contentedly into their roles or break their mould to intrigue the world. Rekha lead the bandwagon cheekily saying I reinvent myself, therefore I am.
She shrugs of her own past like a fleck of dust. When a group of DMK MPs rushed to greet her with a "Vanakam", claiming they knew her father, Gemini Ganesh, Rekha stood immaculately silent.
Her brilliance lies in making controversy work for her. Think of her and Jaya Bachchan together. They are two powerful women. Jaya is no less a personality. She held on to Amitabh like the original patentee. Without Jaya and Rekha, there can be no Amitabh. The page 3 controversy in Parliament was immaculately Rekha. She walked through untouched while Jaya grits her teeth. But watch it like a director and the two women show that 'Silsila' was a silly way of constructing them. They are two forms of dignity, the housewife and the woman who stands alone, both sure they cannot do without the other. The men become a chorus, while the two protagonists rework a parliamentary space. Who remembers Budgets and Bofors with these two around? The power of presence is in creating hot history. The gossip that follows is only a tribute of details. Parliament forgets itself and its bullying ego to realize whose image counts.
I love contrasts. Imagine Sachin taking the oath soon after. He will look like a school boy despite a hundred centuries, a piece from Harry Potter. Rekha has shades of Mata Hari, the parliamentarian as the forbidden fruit, a visual relief from the grossness of everyday. People may not remember what Pranab said about para 14 of the budget but they will know that her Kanjeevaram saree was a golden shade. Rekha is a reminder that women are de-facto legislators, defining the body, defining the feminine, summoning the erotic and even seducing old age. For Rekha, life is the Olay. She thrives on it.
The beauty is she does not moralize, has no catechism to offer and if asked about Sonia, she might break into a defenseless 'Khubsoorat'-like giggle, a signal there is more to life than politics. Should one ask for more?
Shiv Visvanathan is a social science nomad.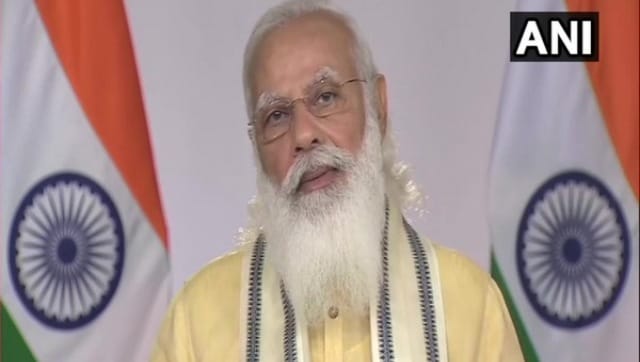 India
While the prime minister's address was no doubt a full-frontal political attack, it was in retaliation to sustained politics of slander
India
Unity in diversity is the fundamental ethos of Indian culture, land and people but the education system seems to be heading in the opposite direction
Entertainment
The shooting of Goodbye had come to a halt due to the second wave of the coronavirus pandemic in April