Workplace by Facebook introduced for businesses, but it's a tough way ahead
Facebook has officially introduced the Slack competitor in the form of Facebook Workplace.
Facebook has been eyeing the enterprise market for a while now, and seems to have made its big move with the launch of Workplace. Facebook has officially introduced the Slack competitor in the form of Facebook Workplace.
So, what exactly is Workplace? It will work like an intra-office platform to keep employees connected. Your Workplace account will be separate from your personal account, and only visible to members of your team. Available as a mobile as well as web app that works just like other platforms aimed at keeping the team connected, which was earlier named Facebook Work. It is already being used internally by Facebook employees. In a Facebook post, the company also spoke about some of the clients using the platform including Danone, Starbucks and Booking.com. So far, people have created nearly 100,000 groups and the top five countries using Workplace are India, the US, Norway, UK and France, a post said.
So, think of it as a Facebook for your company with personalised News Feed, Groups, Facebook Messenger, built-in audio and video calling, among others. It also gives access to other popular tools like Reactions, Live and so on. Facebook claims Workplace is a mix of the best existing features along with some new ones. It will let you talk to a colleague in any other part of the world, watch presentations on Facebook Live and so on. Besides, it has features built specifically for Workplace and companies can also benefit from features like dashboard with analytics, integration with software and company's existing IT systems.
Workplace is now available to all, and users can sign in via desktop website with your company name followed by facebook.com (company.facebook.com) and also available in the form of free iPhone or Android app. You can click here for more details on joining in. After a three-month free trial, users will have to shell out $1 -$3, depending upon the company size. More on the pricing here.
All in all, it is hailed as a major competitor to Slack. Slack, one of the popular messaging platform is also aimed at keeping the team connected, allows software integration, works on web and mobile, and those who have used it know the the handy chatbots that help automate work. In terms of software integration, Slack has a lot to offer, and the newbie WorkPlace has some limited options, if reports are to be believed. Facebook doesn't have the same variety as Slack and integrations are limited to a few hundreds, according to SiliconAngle. So, the chances of Facebook taking on other enterprise communication channels are bleak, at least for now.
Moreover, one of the top notch feature in enterprise is security, and going by Facebook's past, it is hard to say if people will trust the company when it comes to security. Facebook will have to put in place enterprise-level security to convince businesses that the platform is safe for your business secrets.
Also, Facebook seems to be on a new mission, and that is to grow this business network. It wants to provide help to ensure that the enterprise revenue only adds to its growing enterprise. To make this possible, it has introduced WorkPlace Partner program that will work with other organisations to help with the business transition.
There is no denying that business communications platform now gets a new competitor, and a pretty might one. It is  now to be seen if Facebook manages to topple the others, and walk the path to success in enterprise.
Find latest and upcoming tech gadgets online on Tech2 Gadgets. Get technology news, gadgets reviews & ratings. Popular gadgets including laptop, tablet and mobile specifications, features, prices, comparison.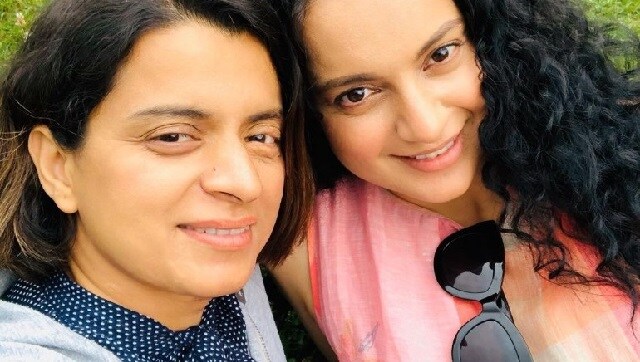 Entertainment
Mumbai Police has summoned Kangana Ranaut and sister Rangoli Chandel for the third time on 23 November regarding social media posts allegedly aimed at stirring communal tension.
News & Analysis
To use this, users will have to create an Avatar, go to the 'Create Post' option and then click on 'Background Colour' and select the favourable theme.