Bigg Boss 10, Episode 8, 24 October 2016: Cracks appear in Indiawale's ranks
The Weekend Ka Vaar episodes of Colors TV's Bigg Boss 10 were definitely high on entertainment. And now, the show enters its second week, with open nominations, role reversals — and arguments aplenty!
With Salman Khan back on our television screens, the Weekend Ka Vaar episodes of Colors TV's Bigg Boss 10 was definitely high on entertainment. Also, former Bigg Boss contestant Kamya Punjabi brought in lot of excitement with her analysis, candid comments and pulling up the celebrity contestants for their non-performance. And to top it all, the exit of one of the most controversial and hated non-celeb contestants on the show — Priyanka Jagga — became the talking point, as no one expected it to happen so early on. Most of her team-mates broke down — not just because they would miss her, but probably because they're dependent on her for the tasks, and taking a stand on every issue.
Role reversal
And now it's time to enter the second week of the reality show with new nominations, new approach to the game, conspiracies, and of course, new fights among the inmates. One of the biggest developments was the role reversal with 'commoners' becoming the new sevaks while the celebrities were crowned the maaliks of the house. This was Bigg Boss' way of punishing the commoners for having broken the primary rule of the house by discussing nominations among each other. Obviously, the celebrities were overjoyed.
The first time the celebrities exerted their new authority was when they asked Om Swami to leave the table where they were eating lunch. Om, sitting beside them, kept intruding on their conversations until an irked Rahul Dev asked him to leave. Om Swami complained about the celebrities' behaviour to Bigg Boss and his teammates as well.
Priyanka Jagga's departure
It can be seen that Priyanka's absence has clearly affected the unity among the commoners. There are lot of fights, disagreements and arguments among them. An argument erupted between Manu Punjabi and Lokesh Kumari Sharma after he asked her to make tea for him. Lokesh asked Akansha Sharma for help, but it didn't go down well with Manu. He tells Akansha that he specifically asked Lokesh to make tea for him and she should have told him upfront that she will not be able to do it rather than delegating it to someone else. In her defense, Lokesh said that she asked for Akansha's help because she wanted to have a bath before she could take up any kitchen responsibility. Lokesh, who had volunteered to do cooking and taking up all the kitchen chores, was heard complaining that she's held up in the kitchen for almost half a day and doesn't get the time to bathe. Manu also has a tiff with Nitibha Kaul. In short, disagreements keep cropping up within the Indiawale team.
Meanwhile, Om Swami refuses to help out with chores or follow any orders which makes his teammates angry. Navin Prakash, too, gives him a piece of his mind.
Om Swami's clearly no one's favourite
Then there's another fight in the garden area between Om Swami and Rohan. Now that Rohan Mehra, who has sworn to expose Om Swami, is one of the maaliks of the Bigg Boss house, he makes sure that he takes his 'revenge' by punishing Om Swami. The two have a verbal spat. Om Swami feels everybody was disrespectful towards him and as a result feels insulted. He is seen shedding tears while threatening to leave the show. It doesn't end there. He goes to the camera and says that all the contestants want to kill him. Yes, he actually says that! He's deeply saddened with Priyanka's eviction as they got along extremely well and she was supportive of him. He's seen crying every now and then remembering his only 'beti'.
Mona Lisa-Manu are discussed
While having a discussion with his fellow celebrity contestants, Karan Mehra expresses his concern over Mona Lisa and Manu's growing closeness. Karan tells Mona that Manu is trying to get close to her while having a conversation and she needs to maintain a distance. Gaurav Chopra also advises Mona to keep a distance from Manu. Mona later confronts Manu and tells him what the celebrities feel about their friendship. Manu advises her to take decisions for hers own self and not get manipulated by anyone.
Open nominations = open confrontations
Later in the day, Bigg Boss announced a new method for the nominations: In an open nomination, the celebrities and commoners were required to nominate two members of the opposite team by smearing foam on their face. Manveer Gujjar, Manu, Nitibha Kaul and Akansha Sharma are nominated from the Indiawale team, while Rohan, Gaurav Chopra and Mona Lisa from the celebs' team are also in the danger zone this week.
After the nominations, an argument takes place between Manveer and Om Swami where the former blames Om for not standing up for the team, resulting in strong contenders from Indiawale being nominated for evictions. He accuses Om of betraying his own teammates. Later in the day, Swami once again triggers a heated argument with Navin Prakash at the dining table.
So what happens next?
Tempers are soaring and competition is getting tougher in the Bigg Boss house. And looks like every single contestant has paid heed to Salman and Kamya's advice and have thrown themselves into the game resulting into more excitement for the audience.
Bigg Boss Season 10
Day 59 dawns bright and clear in Colors TV's Bigg Boss season 10 house. But as Manu and Priyanka return to the game, there's trouble brewing among the contestants.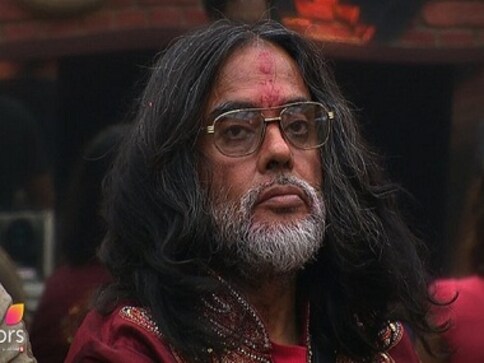 Bigg Boss Season 10
After an ugly altercation during the luxury budget task, arguments between the contestants escalate on episode 67 of Colors TV's Bigg Boss 10
Bigg Boss Season 10
Thursday night — 3 November 2016 — will see episode 17 of Colors TV's reality show Bigg Boss 10. And we've got a preview of what's in store over the course of this hour-long telecast