Bigg Boss 10 Episode 10 26th October 2016: Threats, violence and tears — laundry task gets intense
The Bigg Boss laundry task is leading to a lot of friction.
Bigg Boss Season 10 is in its second week and while the celebrity contestants fight tooth and nail to retain their power, the aam aadmi or Indiawale want their power back.
And so, fights between the two parties gets intense and ugly.
As the celebrities and Indiawale decide to perform their best in the second leg of luxury budget task – BB Laundry, it leads to more friction between them. In this task, both the teams have to wash, clean and iron a continuous batch of clothes. The team completing the consignment with the maximum amount of clothes will be declared as the winner. Bigg Boss also asks quality inspectors Rohan and Nitibha to return the previous batch of clothes before they start washing the new ones.
The Bigg Boss house turns into a battlefield as all the contestants get aggressive doing the laundry task. And while at it, Om Swami accidentally drops a shirt which Bani picks up. Manu and Manveer notice this and then begin snatching it from her.  In the process, one piece falls from Swamiji's hand, which is quickly picked up by Lopa. Swami accuses Lopa of cheating and snatching clothes from him. This raises the tempers of Manveer Gurjar and Manu Punjabi.
Watch Bigg Boss 10 Episode 10 26th October 2016 powered by Voot
In the interim, Manu and Rohan have a scuffle because of which Rohan gets irritated. He goes complaining about Manu to Bigg Boss and says that Manu misbehaved with him and it is unfair. He also complains of being pushed and getting hurt. Manu and Manveer do not appreciate Rohan's attitude and start screaming and calling Rohan names.
But this doesn't stop Rohan from instigating them further and it results in a massive fight between them. Irritated by Rohan's antics Navin Prakash warns him to behave, else he will not spare him. Rohan has started his fight alone with the commoners. Gaurav Chopra, Rahul Dev and Karan Mehra try to settle the matter whenever Rohan is involved as he seems to be the youngest member in their team.
After a gruelling day, the contestants wake up to the song 'Yahan Ke Hum Sikander' all geared up for the next phase of the luxury budget task. While everyone is doing the morning dance, Om Swami goes and kisses on the recently eliminated contestant Priyanka Jagga's cutout that is kept in the garden area. The day does not begin on a happy note for the celebrities as the sevaks do not follow their instructions and make breakfast according to their own wish.
Rohan questions Lokesh for not following their orders to which Navin replies that he is the only person making breakfast of parathas and egg bhurji - and that he won't be able to serve a customized breakfast. "This is not a restaurant," Navin argues with Rohan. "You making breakfast alone is not our fault," replies Rohan.  Rohan further tells Indiawale that they had discussed the breakfast menu in advance and they cannot back out last minute. When the other celebrities get to know about this, they decide to put the Sevaks in jail if they fail to obey their orders going forward.
Soon after, Bani and Nitibha have an argument after Nitibha refuses to make coffee for Bani. Bani tells Nitibha that the sevaks are not following her orders and that she needs a cup of coffee before the task begins. Akansha jumps in the conversation and tells her that she would need to wait for some time as she will get it after they have their breakfast.
When Bani continues to whine over the coffee, Nitibha tells her to be a little patient. She later goes into the kitchen and cribs about Bani's behavior to her fellow housemates. Bani complains to her team members, "All from team Indiawale are resisting work. They are all saying no to make coffee." Nitibha counters, "Even we haven't had our breakfast, why can't you wait?" Both, Nitibha and Bani have a heated argument.
The arguments continue as the Laundry task plays out. Naveen, Rohan, Manu and Manveen fight constantly, and Naveen throws water on the clean clothes. This leads to a crazy tussle, and ends with both teams getting some clothes rejected. However, Indiawaale have more clothes approved than the celebrities, and so they win back the power. They are now the "maaliks".
We are left then with a promo of the next episode, where Swami Om is made to go to jail by the Indiawaale.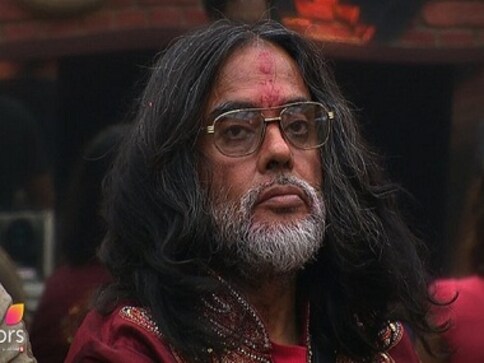 Bigg Boss Season 10
After an ugly altercation during the luxury budget task, arguments between the contestants escalate on episode 67 of Colors TV's Bigg Boss 10
Bigg Boss Season 10
From Bani J staging a walkout to Rohan Mehra-Swami Om's showdown, here's what happened on the latest episode of Colors TV's Bigg Boss 10
Bigg Boss Season 10
On Day 72 — aired as episode 72 — of Colors TV's Bigg Boss 10, the contestants wake up to the tunes of 'Ye Mausam Ka Jadoo Hai Mitwa', unaware of the storm that's about to hit them.