Video worth watching: Tesla's Enhanced Autopilot in action
Level-5 autopilot does not need any driver intervention
Tesla Motors recently announced Level-5 autonomy on all its cars produced from October 2016. The hardware is available on all models, and Tesla will provide it on cars sold before the above-mentioned date, in the coming weeks.
The Enhanced Autopilot is pretty advanced, and the video reveals how the system is able to identify objects and pedestrians, match speeds to traffic conditions, stick to lanes as well as change lanes without any driver inputs. All the driver has to do is enter the destination where he/she wants to go...
Find latest and upcoming tech gadgets online on Tech2 Gadgets. Get technology news, gadgets reviews & ratings. Popular gadgets including laptop, tablet and mobile specifications, features, prices, comparison.
Auto
BMW, who is quite ahead in the electric and hybrid car segment, will take the self-driving standards up a notch by tapping into level 5 autonomy.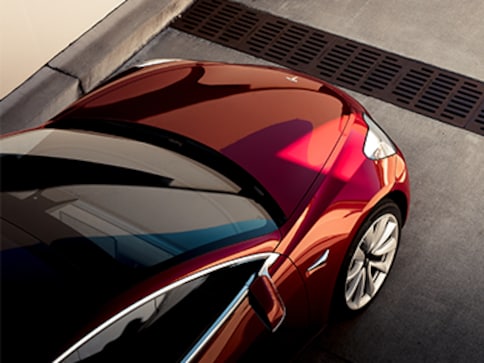 News & Analysis
Last month, Tesla said in a shareholder note that it continues to target weekly Model 3 production rates of 2,500 by the end of the first quarter.
News & Analysis
LG Display will supply information displays for Tesla Motors' new Model 3 sedans, a person with direct knowledge of the matter said, grabbing a key contract for centre consoles from another supplier.