Video Review - Hyundai Tucson
We sample the Hyundai Tucson 2.0l diesel automatic and return impressed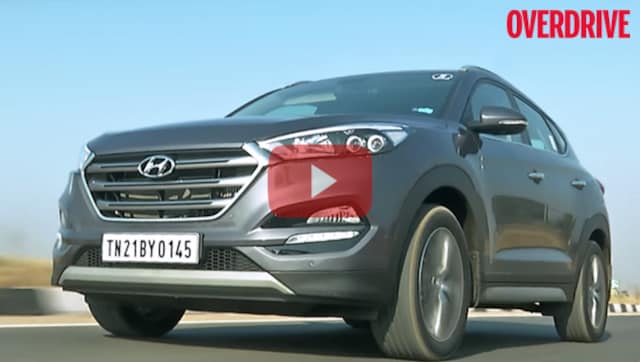 The Hyundai Tucson is back in India, this time in its third generation avatar. Hyundai has managed to price it competitively between Rs 19-25 lakh, which slots it between the popular Creta and the promising Santa Fe. Hyundai is offering the car with two engine options - a 2.0l Nu series petrol that we have already seen on the
News & Analysis
Internationally, the new Tucson will be powered by a 2.5-litre direct injection petrol, or 1.6-litre turbo-petrol hybrid/plug-in hybrid.
Auto
Hyundai has just launched its all-new Tucson SUV that will now sit between the smaller Creta and the larger Santa Fe in the Indian market.
Auto
Bookings for Hyundai Tucson SUV opened up more than month ago with dealerships accepting bookings on payment of Rs 25,000.