Steelbird A1 Ares series helmets launched in India at Rs 2,499
The Indian helmet manufacturer has added new helmets to their top of the line range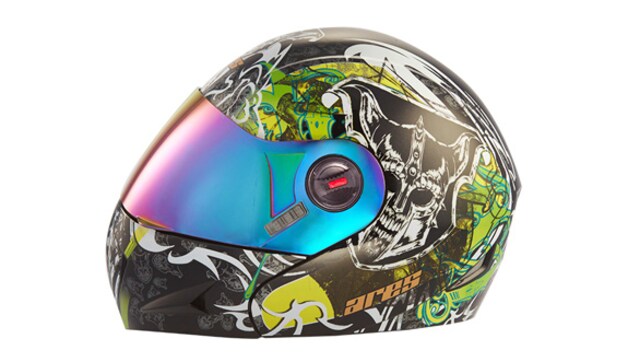 Steelbird has launched a new high-end helmet named the A1 Ares Series. This helmet offers numerous graphics schemes with an array of features such as single button flip-up function, a visor locking system, a PC-ABS blend shell, an anti-theft ring, sweat resistance, "phase change 360 degree temperature control" (we are unsure what that entails), and glow-in-the-dark graphics.
The helmets adhere to ISI standards. It is worth considering that modular helmets do not offer any increased safety over open faced units since the flip-up jaw...
Business
Steelbird already has invested Rs 150 crore in the manufacturing plants at Baddi, Himachal Pradesh and is now planning to enhance the production capacity to 44,500 helmets a day.
Auto
Priced at Rs 1,799, the new helmet comes in two sizes and 10 colour schemes
Reviews
A pair of Bluetooth 5.0 wireless earphones that sound surprisingly good and claims 22 hours of battery life