Piaggio India launches Vespa 946 Emporio Armani at Rs 12.04 lakh
The brand also launched the Vespa 70th Anniversary Edition at Rs 96,500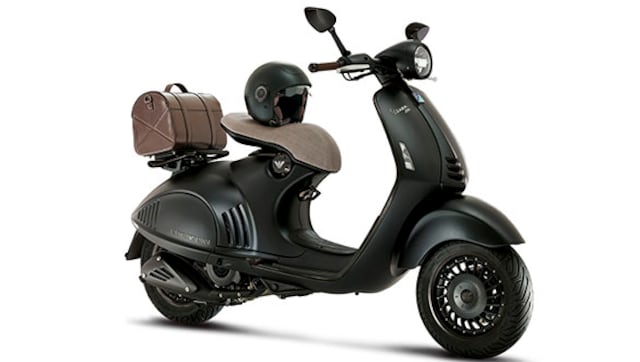 The Piaggio Group has just launched two scooters in India " the Vespa 946 Emporio Armani and the 70th Anniversary Edition of the Vespa. The 946 Emporio Armani costs Rs 12.04 lakh while the Vespa 70th Anniversary Edition is priced at Rs 96,500 (all prices are ex-showroom Pune).
The Vespa 946 Emporio Armani was jointly developed by Piaggio and Italian fashion house, Giorgio Armani. It was launched internationally in 2015 to celebrate the 40th anniversary of Giorgio Armani and the 130th anniversary of the Piaggio Group. The 946 in the...
Auto
After the success of the Aprilia SR 150, its owners the Piaggio Group are now ready to take things forward with the brand by introducing some more models under with the same SR badging.
Auto
Be prepared for a better connected and smarter Vespa's in the coming year.