Petrol prices dropped by Rs 0.74 per litre while diesel reduced by Rs 1.30 per litre
The present prices of petrol and diesel in Mumbai are Rs 65.63 per litre and Rs 53.49 respectively
The fuel prices have been updated for the fourth time this year. The petrol prices have been reduced by Rs 0.74 per litre while that of diesel have been slashed by Rs 1.30 per litre. The new prices were brought into effect on April 15, 2016. The update in the fuel prices was done following the current international prices of petrol and diesel along with the INR-USE exchange rate.
According to an official statement from Indian Oil, the current level of international product prices of petrol and diesel and INR-USD exchange rate warrant...
Find latest and upcoming tech gadgets online on Tech2 Gadgets. Get technology news, gadgets reviews & ratings. Popular gadgets including laptop, tablet and mobile specifications, features, prices, comparison.
Business
Special additional excise duty on petrol has been hiked by Rs 2 per litre and road cess has been hiked by Rs 8 a litre.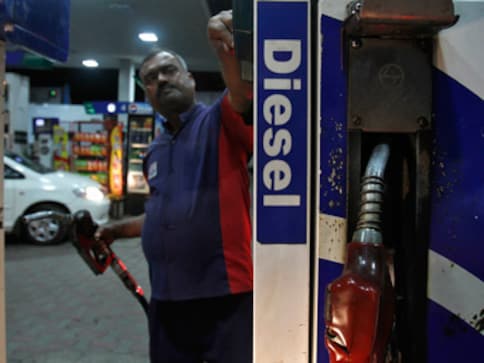 Business
The primary reason for this small growth was the increase in retail selling price after state-owned oil firms lifted pre-Karnataka poll hiatus to resume daily price revisions from 14 May
Business
Petrol and diesel price were last revised on 12 June when they were cut by 15 paise and 10 paisa a litre, respectively