Mercedes-AMG's F1-based supercar to come in 2017
The street-legal hypercar will feature the same 1.6-litre turbocharged V6 engine as AMG's current W07 F1 racer
Mercedes-AMG, the high-performance division of Mercedes-Benz, is going to celebrate its 50th anniversary in 2017, and it seems the German marquee is going to mark its celebration by launching a hypercar. An insider from the Mercedes F1 team has confirmed that the much-anticipated Mercedes-AMG's F1-based hypercar is coming next year. This means the car will not only be as fast as a Formula 1 car, but you'll also be able to drive it in your...
Sports
Verstappen flew out of the British Grand Prix on July 18 after a first-lap collision with Lewis Hamilton who went on to win the race.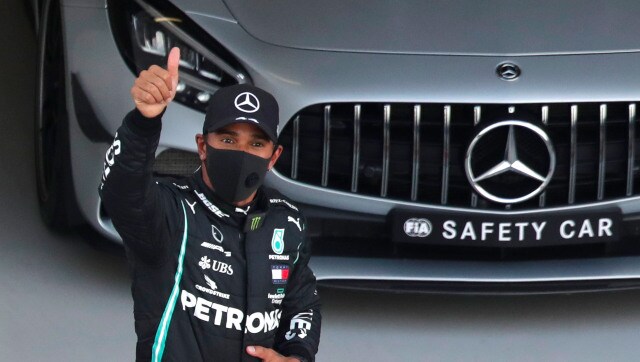 Sports
Hamilton has been a vocal activist for the 'Back Lives Matter' movement and is behind the eponymous Hamilton commission that did the background study to establish the aims of Accelerate 25.
Sports
Hamilton attempted to overtake Verstappen on Copse corner on the first lap but cars touched and the Dutchman's Red Bull careened off the track and into the barrier.