Jindal's JSW Group plans to manufacture electric cars; aiming for technology like Tesla
JSW believes that the government's help and its own supply of steel can make its cars more competitive.
Billionaire Sajjan Jindal's steel-to-power JSW Group plans to diversify into electric car manufacturing, two sources told Reuters, as Prime Minister Narendra Modi's government boosts support for non-polluting vehicles.
Electric vehicles that use expensive batteries have failed to take off in cost-conscious and power-deficient India, despite enjoying incentives like low taxes from the government that has set a goal of raising the number of such vehicles to up to 7 million units by 2020, from just around 20,000 now.
But debt-laden JSW believes government help - as promised by Transport Minister Nitin Gadkari on a visit to U.S. electric car maker Tesla Motors' factory near California this year - and its own supply of steel can make its cars more competitive, said one of the sources with knowledge of the matter.
Mahindra and Mahindra is the only Indian firm that makes electric cars, but sales have been softer than expected.
JSW's electric car plans have been endorsed by Gadkari, said the source. Gadkari, in his U.S. visit, offered to help Tesla set up plants in India and seek local partners, according to a statement from his ministry.
Gadkari could not be reached for comment.
Another source close to JSW said the company was "aiming for technology like Tesla" but declined to say if a tie-up with the U.S. carmaker was on the cards. Tesla could not be reached for comment outside regular U.S. business hours.
JSW has already set up a team of around eight officials working on the car project for the past few months, and Jindal has interviewed a handful of Indian-born automobile executives to head the division, including one official with Nissan in Japan, said the first source.
The CEO of the division is likely to start in the next fiscal year and further details will be worked out after that, according to the source.
"JSW wants to become a diversified player like the Tatas," the source said, referring to the $100-billion steel-to-software Tata empire. "For Jindal this is a serious business. Money is not an issue."
Seshagiri Rao, finance head of the JSW Group that is one of India's most indebted conglomerates, said he did "not want to comment at this stage".
The second source said JSW had also been talking to officials at the heavy industries ministry about setting up charging stations across the country.
It is not clear if JSW plans to build the charging points, but the ministry says on its website that it could spend around $2 billion by 2020 to increase the penetration of electric vehicles, including by "promoting charging infrastructure".
An official at the ministry, who did not want to be named, confirmed that JSW had discussed the plans with it although no final proposal had been made yet.
Experts say it will be difficult for any new company to crack the Indian electric car market.
"I don't understand how a new player coming into a market seen as insensitive to the environment can make profits in that trade," said Anil Sharma, principal analyst at consultant IHS Automotive, calling such a move an "audacious attempt".
Reuters
also read
World
Elon Musk still needs to get his tweets approved by Tesla's lawyer, as per a recent ruling of a US federal court. The court ruled that Musk cannot back out of a settlement with the SEC regarding his 2018 tweets about taking Tesla private.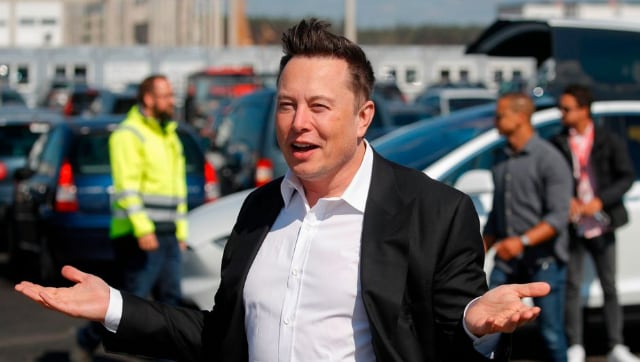 World
Elon Musk has all but confirmed that Tesla will be setting up an EV and a battery processing factory somewhere in India. As per sources, Tesla is exploring viable locations for the factory, and will make a decision by the end of 2023.
World
Apple co-founder Steve Wozniak had some really harsh things to say about Elon Musk, and the way he manages Tesla, his EV company. Wozniak even said that Tesla's self-driving AI will kill people, including users at every opportunity.