Jeep owners least likely to hand over the wheel to a computer: Survey
If you own a luxury car, you are more likely to switch to a driverless vehicle.
According to a survey conducted by MaritzCX, about 48 percent of drivers who own a vehicle are against the idea of handing over the wheel to a computer. In short, about 48 percent of car owners today are not with idea of letting a computer do the driving for them or even invest in an autonomous vehicle. Jeep owners in particular simply won't let go of the wheel and as the survey points out, there is more than one reason for this.
Going with what the survey points out, Bloomberg Technology reports that the about 27 percent of owners of Daimler AG's Mercedes and Nissan Motor Co.'s Infiniti said that they are "very interested" in buying a fully self-driving vehicle, whenever it becomes available.
On the other hand Fiat Chrysler Automobiles NV's Jeep and Ram (pickup truck) owners were least interested.
"The luxury-vehicle owners are more willing to accept this technology because they believe safety would be much better in these types of vehicles," said Shawn St. Clair, the survey author and global syndication director at MaritzCX.
"If you're interested in doing some off-roading in a Jeep or a Ram, you're not interested in an autonomous vehicle."
In short if you own a luxury car, you are more likely to switch to a driverless vehicle. For those who love to be focussed, a driverless vehicle both on and off the road, indeed makes little sense. But there's more to this, as the above statement seems to state the obvious.
The point to note here is that drivers of luxury vehicles are more open to accept than reject technology. They also seem to believe that autonomous cars have an edge and could in protect them better in case of an accident, like in the case of this fortunate Tesla Model X owner.
The survey points out that the 48 percent against the idea, blamed things like equipment failure and autonomous cars becoming disoriented in traffic as top concerns. Other interesting concerns included things like legal liability, navigating around pedestrians and bicyclists and even security concerns related to hackers.
Of course these are just two so what happens to the third type of driver who loves high-performance luxury vehicles? "There is a set of luxury owners who want a performance vehicle that goes from zero to 60 miles per hour in three seconds," St. Clair said. "Those people are not in a big rush to give over control, if ever."
News & Analysis
The Redmi Note 10S will likely be powered by MediaTek Helio G95 chipset and will be fuelled by a 5,000 mAh battery.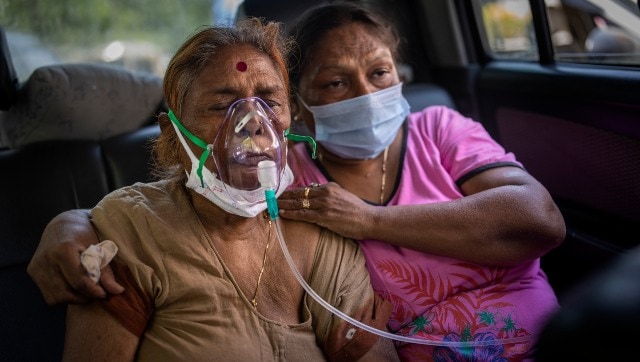 India
The spread of coronavirus in Delhi is still showing no signs of abating, and the resultant distress is visible across social media platforms
Entertainment
Team RRR's video message sees Alia Bhatt, Ajay Devgn, Ram Charan, Jr NTR and director SS Rajamouli request people to always wear masks and avail of the vaccines at the soonest