2016 Jaguar F-Pace R-Sport 30d road test review
Jaguar's first SUV is here in India and it's gorgeous! But is it more than just a pretty face? We find out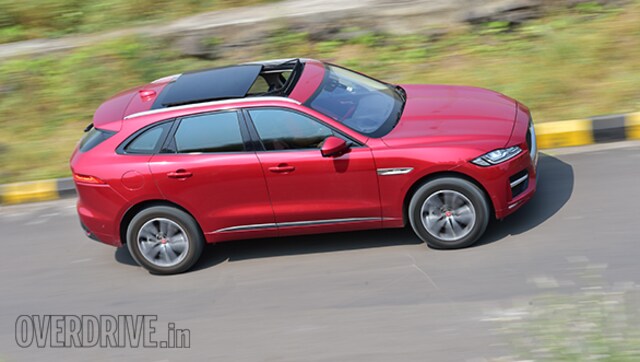 If you had asked Jaguar in the '80s to make an SUV, the good folks at Coventry would have probably called you something along the lines of a bloomin' plonker and told you to sod off. But over the past decade, the demand for the SUVs around the world has grown drastically. So drastically, in fact, that it's forcing manufacturers " those who've primarily been building sportscars, supercars and luxury sedans " to rethink their strategy. The strategy has worked so well for Porsche that it practically turned its fortunes around. But the...
News & Analysis
The 2021 Jaguar F-Pace will get 2.0-litre petrol and diesel engine options.
Auto
Jaguar had announced its new F-Pace SUV for the Indian market and today the launch is official. At a special event in Mumbai, the British car maker announced the new car which starts at Rs 68.40 lakhs.
News & Analysis
Available with the 2021 Jaguar F-Pace are a 2.0-litre petrol and a 2.0-litre mild-hybrid diesel engine.