2016 Aprilia SR150 first ride review
The sportiest and most premium scooter debuts in India
Being proved wrong is almost never a nice feeling but this case is the exception. When we first saw the racy Aprilia SR150 at the 2016 Auto Expo, we instantly assumed it would be positioned above the Vespa 150. With that badge and those looks, how could it not? But Aprilia sprung one of the nicest surprises of 2016 by announcing the SR150's sensational Rs 65,000 ex-showroom price. Now, we've had a couple of hours with the scooter and can answer the all important question: Does the SR150 live up to the hype?
Visually, it's a clean knock...
Find latest and upcoming tech gadgets online on Tech2 Gadgets. Get technology news, gadgets reviews & ratings. Popular gadgets including laptop, tablet and mobile specifications, features, prices, comparison.
Auto
A closer look at the sporty new Aprilia SR 150 scooter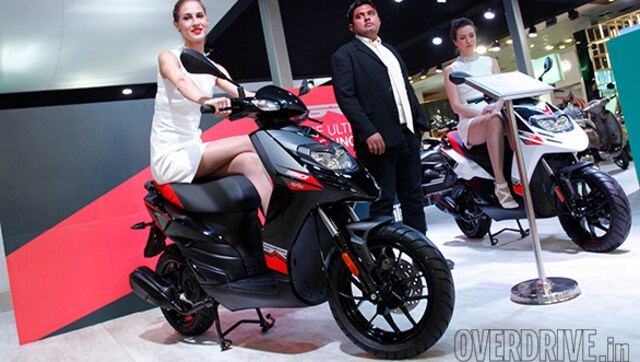 Auto
Expect the Aprilia SR 150 prices to start from Rs 90,000
Auto
Prospective customers can book the SR 150 at any Piaggio Motoplex store as well as online on the e-commerce website Paytm