Politics
The third phase of polling on Tuesday sees 14 Lok Sabha seats from the northern part of Karnataka decide whether the Congress-JD(S) alliance will deliver a mighty blow to the BJP or whether the 'Narendra Modi wave' will help the BJP retain its stranglehold on the Lingayat belt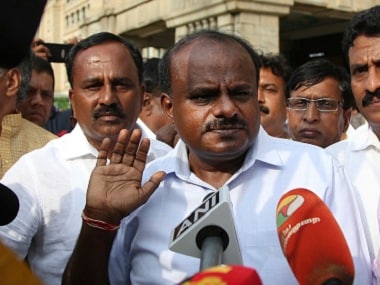 Politics
Congress and JD(S), between them, had secured 51.8 percent of the votes to BJP's 43 percent in 2014 in Karnataka.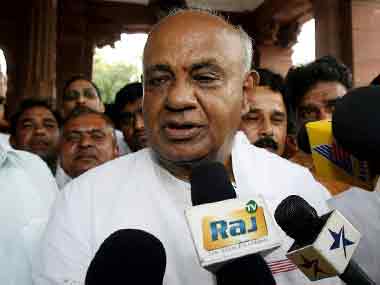 Politics
Deve Gowda, known as 'Appaji' in the family circles, has had to do a lot of tightrope walking to balance ambitions within the family.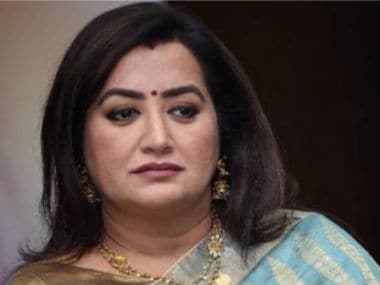 Politics
The election campaign of Sumalatha Ambareesh, an independent candidate supported by the BJP, is assuming the shape of a thunderstorm in the Mandya seat.
India
Ever since suffering the humiliation of being a 'three-day chief minister' after the May 2018 Assembly elections threw up a hung verdict, BS Yeddyurappa has been trying desperately to engineer defections from the Congress to regain power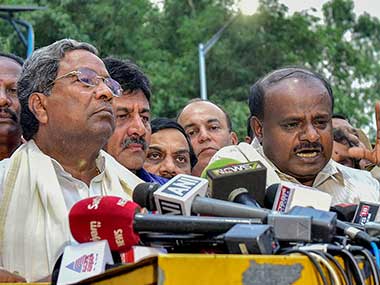 Politics
Late actor-politician Ambareesh's wife Sumalatha's unexpected claim over Mandya constituency has resulted in a new headache for the JD(S)-Congress coalition in sharing the 28 LS seats in Karnataka
Politics
The Congress Legislature Party (CLP) met under the sword of disqualification of those who skipped the meeting.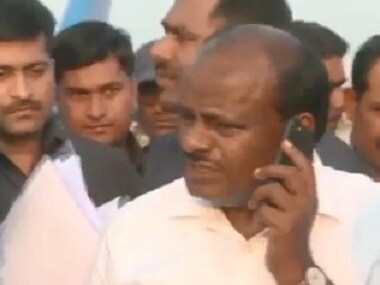 Politics
With the slogan '19 on 19', that is, to get 19 rebel MLAs to defect by 19 January, the BJP in Karnataka has begun its most serious attempt yet to dislodge the seven-month-old Congress-JD(S) coalition government. Five Congress MLAs and one independent have been holed up in a five-star hotel in Mumbai for the past few days, while three more rebels are spending time in New Delhi.
Politics
As far as BJP is concerned, Amit Shah will be a worried man as the Karnataka by-elections have shown the 'damage' the Congress-JD(S) alliance can do in the coming Lok Sabha polls. He will also have to seriously ponder over lack of cohesion within the state BJP and Yeddyurappa's inability to take anyone together.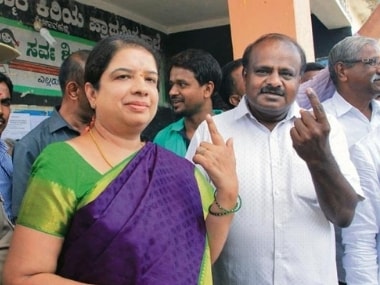 Politics
Whichever way these election results go, they are expected to help all three parties to fine tune their strategies for the mega fight in the April-May 2019 Lok Sabha polls.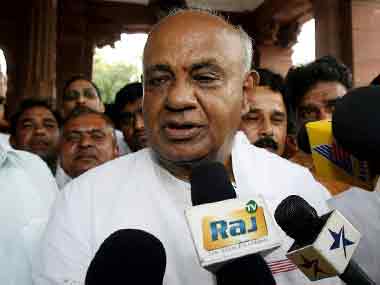 Politics
Siddaramaiah and HD Deve Gowda — who have pledged to forget their past bitter relations and move on — are expected to hold a few joint campaigns, introducing new dynamics to the Karnataka bypolls