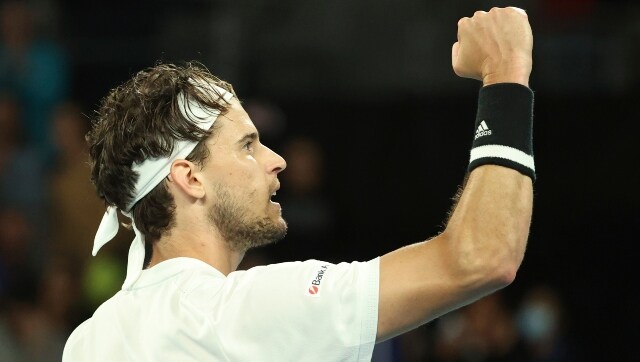 Sports
It was not only the points which Kyrgios won but also the errors and faults by Thiem which were cheered by the crowd. Umpire Dumusois had to shout "please" to the crowd almost once every game and ensure that he had things in control.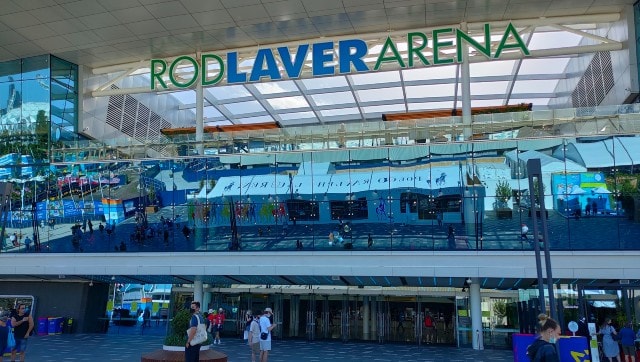 Sports
The tournament will continue despite the mini-outbreak and lockdown, albeit without any crowds. This would be much like the US Open and French Open which were held towards the end of last season.
Sports
With Sharan and Raina's loss, India's hopes in the men's and women's doubles came to an end. Rohan Bopanna remains the lone Indian left standing in the tournament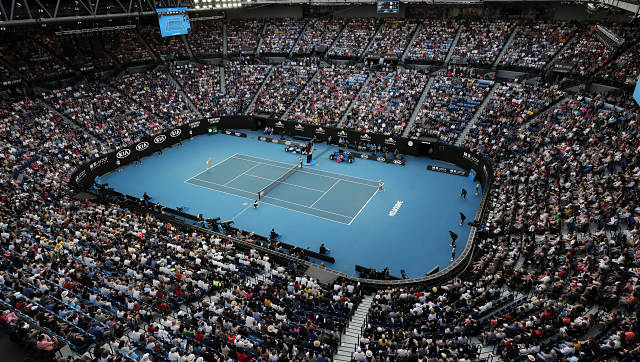 Sports
Memories of harsh lockdowns are still fresh in the mind of Melbourne residents. That's why the thought of 30,000 fans being inside Melbourne Park for Australian Open from Monday still seems surreal.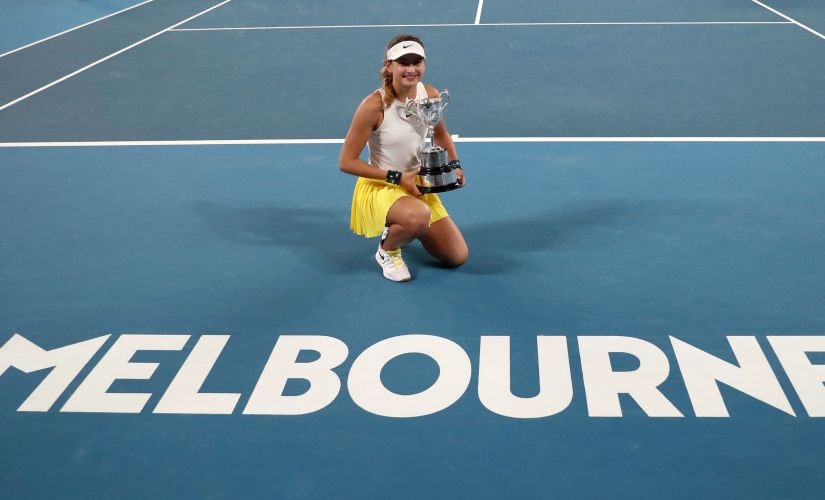 Sports
Victoria Jimenez Kasintseva became the first girl from Andorra to win a Grand Slam singles title. Braving the odds, the confident youngster defeated Poland's Weronika Baszak in the final, 5-7, 6-2, 6-2
Sports
"I'm getting a few goosebumps man, it's starting to hit me a little bit. It's been a long ride. It's been a good ride. It's been a fun ride," Paes said.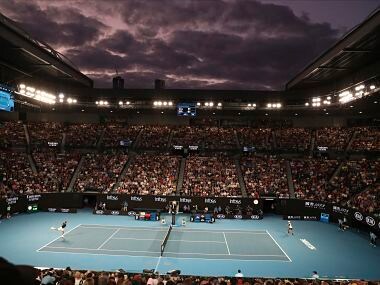 Sports
The Australian Open produced a crazy, drama-filled day today at Melbourne Park, with fans witnessing epic matches, upsets, and just some great tennis, in general.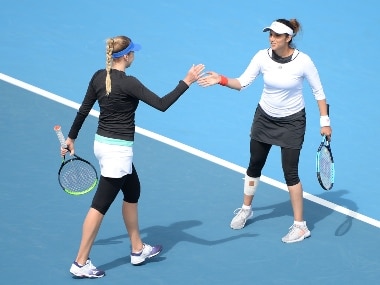 Sports
The pair of Mirza and Kichenok were never really in the game as the Indian struggled with her injury right from the beginning of the match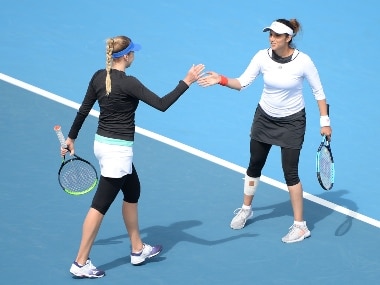 Sports
This is not the first time Sania Mirza has struggled with calf problems. The former world No 1 doubles player, who is making a comeback to the sport after more than two years, battled against the odds to win the title at Hobart just last week.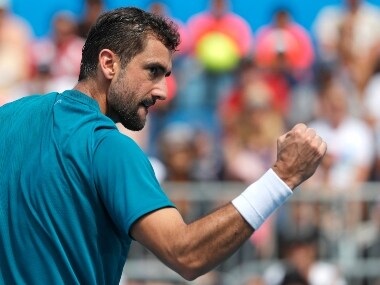 Sports
Cilic looked a lot more confident on the court in his first outing at the Australian Open than he did at any point last year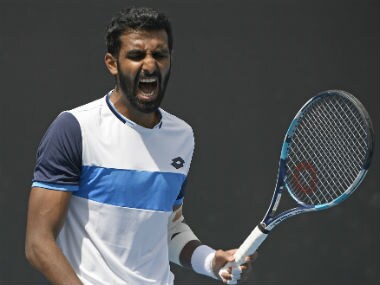 Sports
Right from the offset, Prajnesh's game was riddled with unforced errors as he failed to get into any sort of rhythm.
Sports
Nagal considers himself lucky to have a few sponsors and some sort of backing in the form of the Virat Kohli Foundation and Indian Oil.