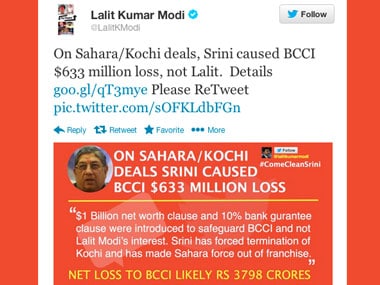 Brands
Platforms like Twitter and Facebook cannot use a editorial vs. marketing argument at all since they are not media companies and they simply don't have an editorial point of view at all.
Blogs
Can online sensations like Poonam Pandey and All India Bakchod survive only in cyberspace cutting out traditional media?
Blogs
Mainstream news media's influence in creating and communicating opinions is not on the wane, and the speed with which social media is launching a barrage of opinions is alarming.
Blogs
Ayesha's sister, Natasha Takia was at the Kingfisher Airlines counter at New Delhi airport when a Kingfisher staff named Vinay Podwal tore up her boarding pass and misbehaved with her.